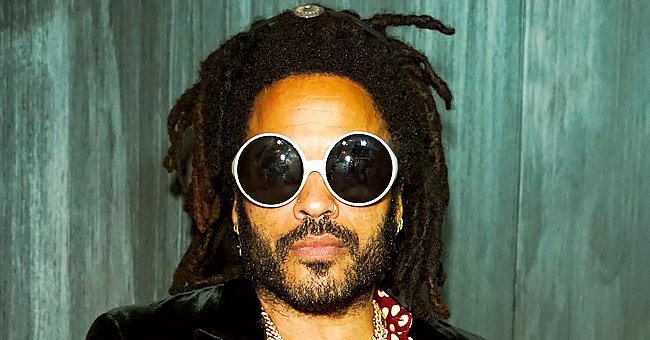 Getty Images
Lenny Kravitz Flaunts Washboard Abs in a Shirtless Photo as Daughter Zoë Leaves a Witty Repost
Lenny Kravitz showed off his toned physique in a shirtless Instagram post while opening a coconut, leaving fans swooning over him.
Lenny Kravitz and his daughter Zoë undoubtedly have an incredibly close relationship. Since her younger years, the celebrity's daughter had appeared in red carpet events.
Their many photos from Zoë's younger years, up until recent times, are also proof that she was a daddy's girl, well-loved and well-taken cared of by her parents.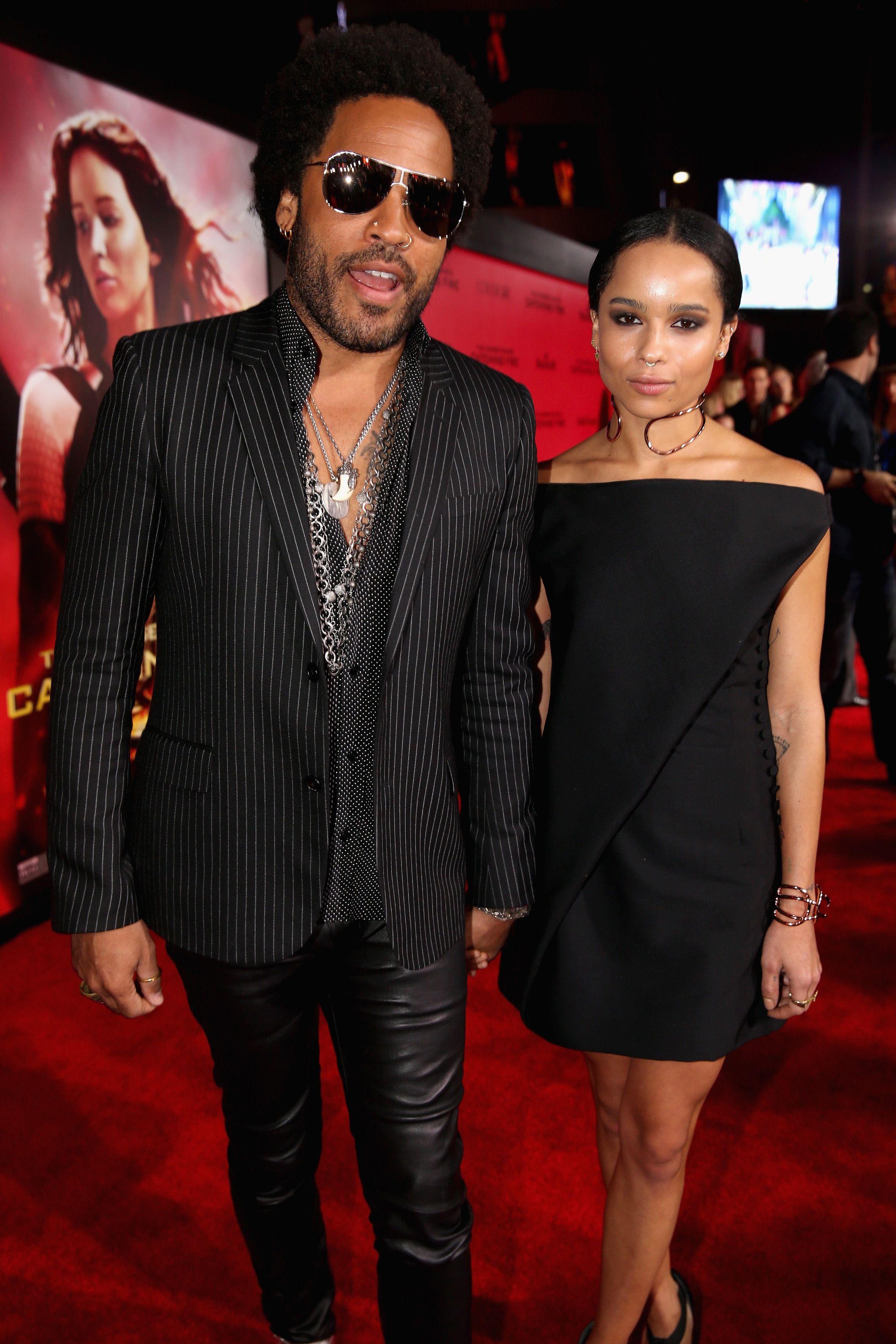 Lenny Kravitz and Zoe Kravitz during the premiere of "The Hunger Games: Catching Fire" on November 18, 2013. | Source: Getty Images
The American artist recently took to social media a photo of his well-sculpted build, displaying himself posing in an attempt to open a coconut with a dagger as he basked in the sun wearing a pair of joggers.
Mesmerized by the captured moment, Kravitz's daughter, Zoë, decided to repost her father's image on her Instagram Story."Is this how all dads open coconuts? Asking for a friend," said the 32-year old after tagging her dad.
There's nothing like the bond shared between a father and daughter throughout their lives. The duo's playfulness online is merely a glimpse of their close relationship.
Bonet later moved on and found love with "Aquaman" star Jason Momoa, whom she tied the knot with in 2017.
According to Zoë, one of the memories she will forever cherish of her father is his wedding speech during her union with actor Karl Glusman. The actress recalled successfully planning everything for the ceremony but forgot about the speech.
Despite a last-minute request, Zoë recalled how her father brought her to tears, naming that moment as the pinnacle of the evening. Despite forgetting, the actress looked gorgeous in her white gown.
Zoë paired her ballerina-inspired ankle-length gown with kitten heels and looked dainty in a white headband. She also had a second wedding gown that was just as beautiful.
The "Divergent" actress is Lenny's daughter with Lisa Bonet, whom he married in 1987. Sadly, they divorced in 1993, the former husband and wife maintained a healthy relationship to co-parent their child.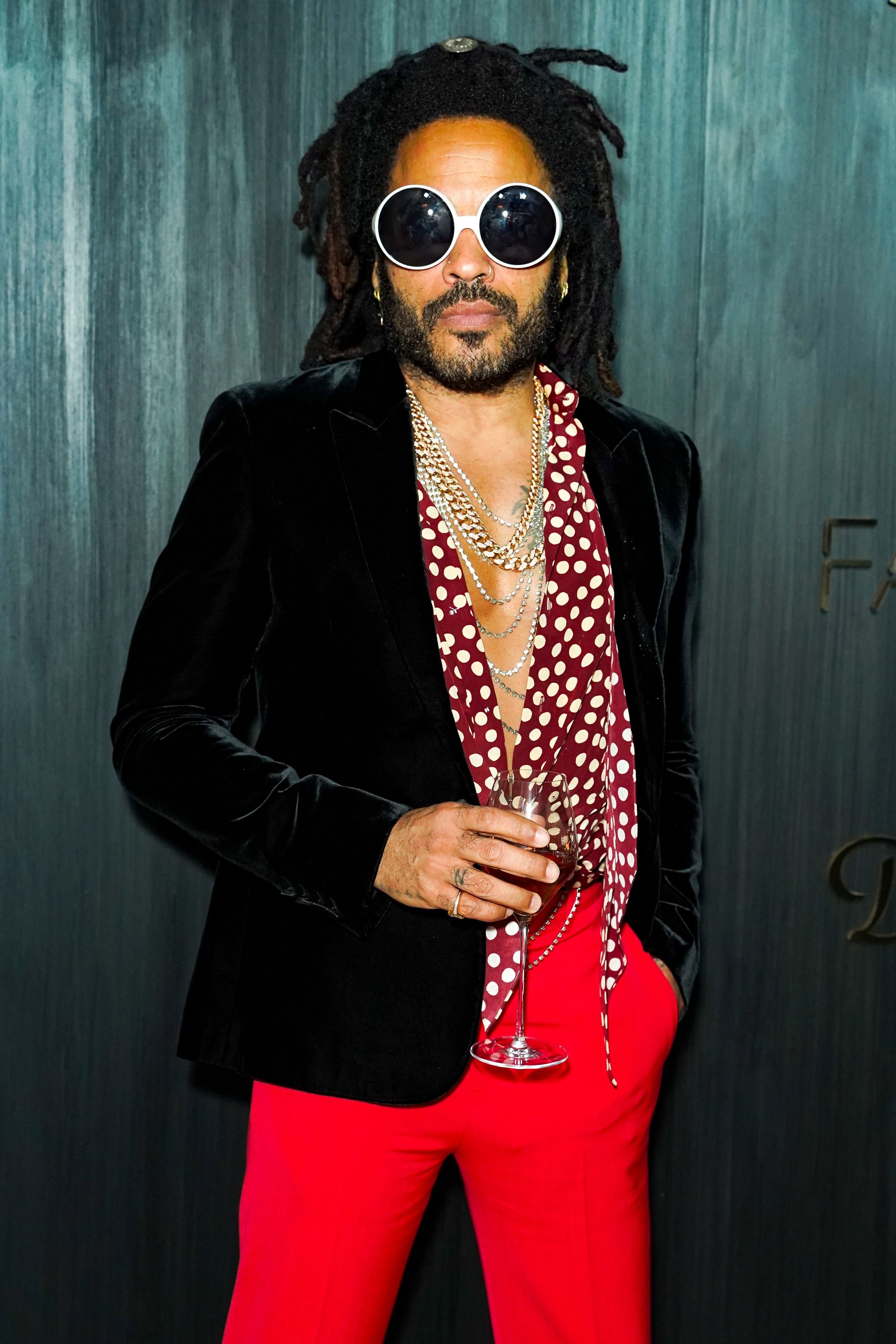 Lenny Kravitz during Dom Perignon Last Supper Party on December 04, 2019 in Miami, Florida. | Source: Getty Images
Bonet later moved on and found love with "Aquaman" star Jason Momoa, whom she tied the knot with in 2017. Momoa and Bonet's relationship welcomed new lives in Lola and Nakoa.
Unlike what most may expect, Kravitz had all love for Momoa, highlighting he felt a great relationship with him, leading to their successful blended family.
Please fill in your e-mail so we can share with you our top stories!