Kim Kardashian Shares a Series of Rare Throwback Photos of Her Brother Rob on His 34th Birthday
Rob Kardashian's family went all out in celebration of his 34th birthday. See the throwback photos Kim Kardashian put up in honor of her brother. 
Rob Kardashian has made his 34th trip around the sun as his sisters went digging through the archives to find photos appropriate for the big celebration. 
Kim Kardashian posted rare pictures of her and her brother, sharing much younger versions of themselves with her 210 million Instagram followers.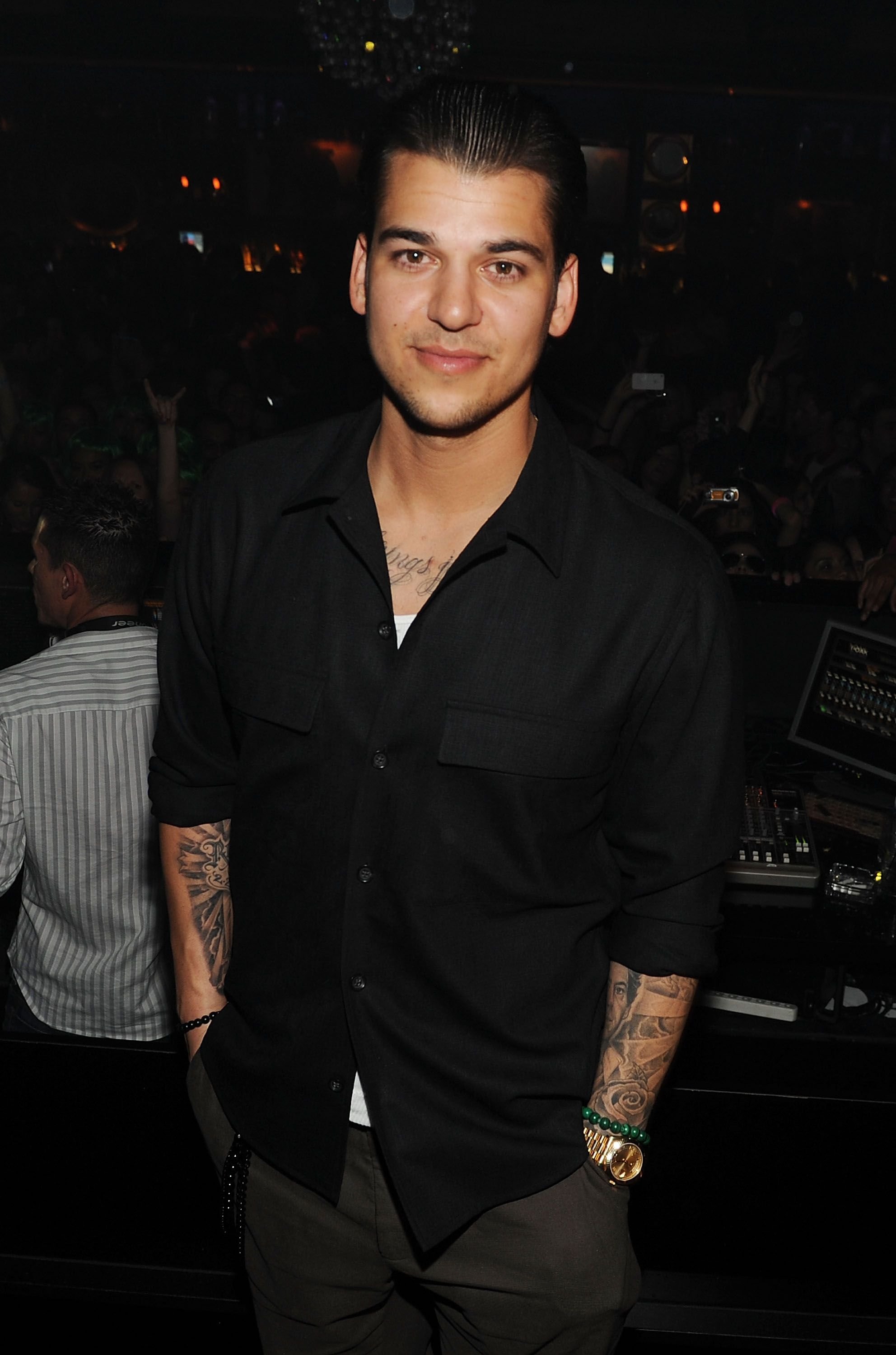 BIG BIRTHDAY
34 seems to be a big year for the only Kardashian brother as Kim took to social media to share a picture of her and Rob dancing, looking they were having the best time, as well as a string of throwback snaps on her Instastory. 
Kim penned a lengthy caption reminiscing on the moment that she shared with her brother a few months prior and saying how much she valued their relationship. Kim wrote: 
"I'll never forget this night a few months ago dancing the night away (yes people I danced) and our boat & whale and even shark adventures."
DAUGHTER BESTIES
On top of Kim's relationship with Rob, the mother of four also shared about the precious relationship that the two siblings' daughters have with each other. 
Rob avoided the spotlight that came with being a member of the Kardashian family to work on himself behind the scenes.
Kim's children evidently have a special bond with their cousin Dream. The Kardashian gushed about Rob's sense of humor, saying that she wished she could share snippets of their family chat so that everyone could see how funny he is.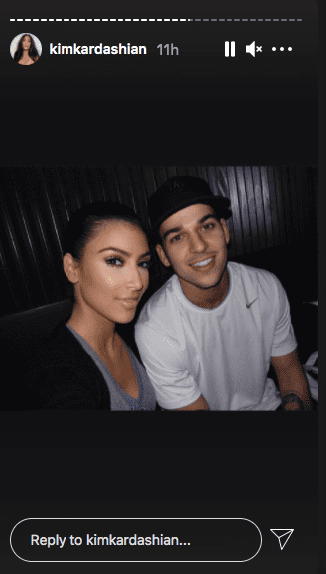 KOURTNEY'S WISHES
Kim wasn't the only one of Rob's sisters to jump on social media to share a sweet tribute for his birthday. The oldest Kardashian sister, Kourtney, posted a recent snap of her with her brother, captioning the post: 
"You are one of a kind, make us all laugh until we cry, with the ultimate sweetness and memories to last us until all eternity. I am blessed to call you my brother."
The third Kardashian sister, Khloe, joined Kim in posting a sweet throwback photo of her and Rob. She emphasized how proud she was of her younger brother and how much she loved him. 
YEAR OF HEALTH
The 34-year-old sees his new life year as a chance to regain focus on the important things. Rob has working on his health as he has struggled with his weight and mental health in the past years. 
Rob avoided the spotlight that came with being a member of the Kardashian family to work on himself behind the scenes and is dedicated to maintaining his progress thus far.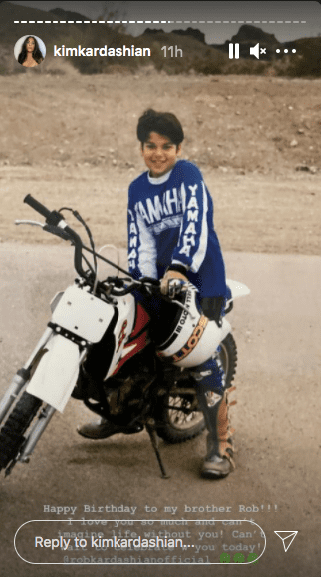 With his confidence boosted and feeling more comfortable to appear in front of the cameras again, Rob was seen during a recent episode of "Keeping Up With The Kardashians."
Rob joined all of his family for the taping of the episode that was made in honor of Kim's 40th. He joined his siblings as they looked back at all of her biggest moments on the reality television show.