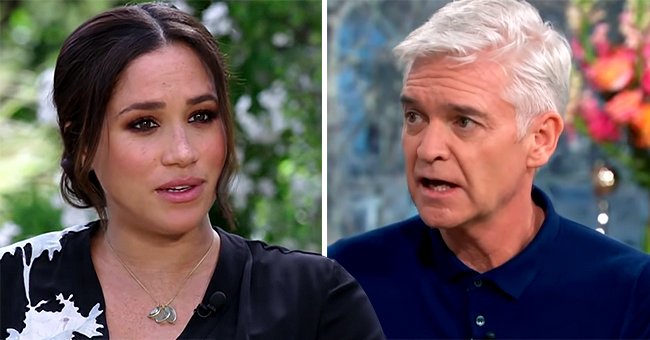 YouTube/This Morning
'This Morning' Host Phillip Schofield Suggests Meghan Markle Should Live a Quiet Life American
British television show host Phillip Schofield believes Prince Harry and Meghan Markle have made their point and should keep quiet and get on with their American life.
On Wednesday, "This Morning" host Phillip Schofield hit out at Prince Harry and Meghan Markle over their revelations in their much-talked-about tell-all interview with Oprah Winfrey.
Schofield asked Gyles Brandreth, a royal biographer, whether the time had come for Harry and Meghan to "shut up" because they had "made their point" and can now return to their quiet American life.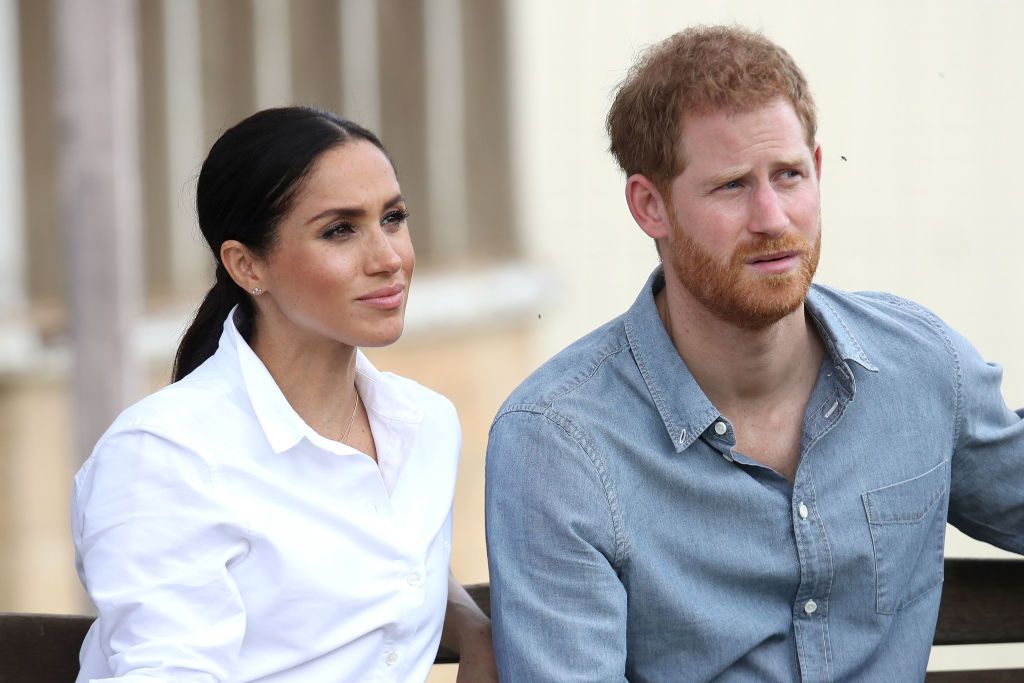 Meghan Markle and Prince Harry visited a local farming family, the Woodleys, on October 17, 2018 | Photo: Getty Images
The 58-year-old's question came after the Sussexes tipped off a sympathetic journalist who publicized their feud with the royal family. However, the Queen hoped that Buckingham Palace can deal with the claims privately.
Schofield further commented on how Harry and Meghan complained to US television personality Gayle King about senior royal family members not speaking to Meghan since their interview with Oprah aired.
King had revealed that Wednesday that she spoke to the royal couple over the weekend, and they expressed their displeasure that Buckingham Palace said they wanted to sort things out privately.
Also, they were mad that denigrating stories about Meghan were still being published. King further said no one in the royal family has spoken to Meghan but that she and Harry wanted to progress with the situation and want healing in the family.
Schofield surprisingly came out as gay despite being married to Stephanie Lowe for 27 years.
While speaking about King's revelations with co-panelists Gyles Brandreth and Beverly Turner, Schofield noted that Harry and Meghan had received a huge amount of sympathy over the race and mental health issues raised during their interview.
However, he pointed out that polls showed that sympathy looks to be fading out and suggested there might be a feeling that the couple has made their point and should stay mute and return to living a quiet life in America.
He further said the couple has stabbed a knife through the Monarchy's heart but should stop now. This is not the first time Schofield is speaking out against Harry and Meghan.
He earlier accused them of throwing a grenade at the royal family over their racist comments. "This Morning" viewers are accustomed to watching the television personality and his co-panelists debate on a range of issues that can become feisty.
On Monday, the panelists debated women's safety following public outcry over male violence against women in Britain. During the debate, Schofield said he has never failed to call out sexist abuse.
However, some viewers felt he missed the point of the discussion. In February 2020, Schofield surprisingly came out as gay despite being married to Stephanie Lowe for 27 years.
The television personality revealed to people that he thought he was bisexual when he tied the knot with Lowe in 1993 but later realized that he was gay.
Schofield revealed that his wife's parents and his whole family reacted to the news of his coming out extraordinarily and supported him and described them as amazing. Schofield and Lowe share two daughters, Ruby and Molly.
Please fill in your e-mail so we can share with you our top stories!