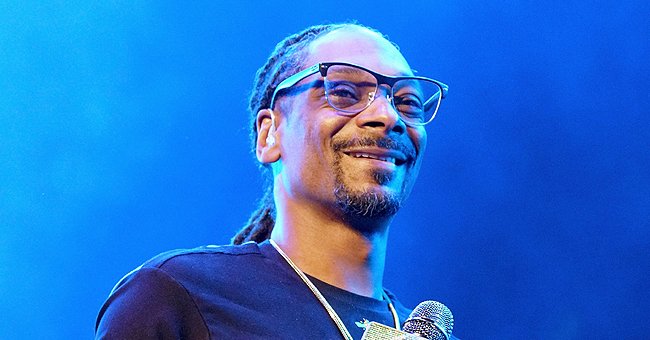 Getty Images
Snoop Dogg Proudly Shares Photo of His Newborn Granddaughter Chateau Sleeping in a Cute Turban
Snoop Dogg is a grandpa four times over! The proud family man recently introduced his fans to his family's newest addition— little Phi Phi.
Snoop Dogg is in grandpa mode. He just introduced his 55 million-plus fans on Instagram to his newborn granddaughter Chateau. The proud family man shared a picture of the little bundle of joy and captioned the post,
"Grandpas new grand baby lil phi phi."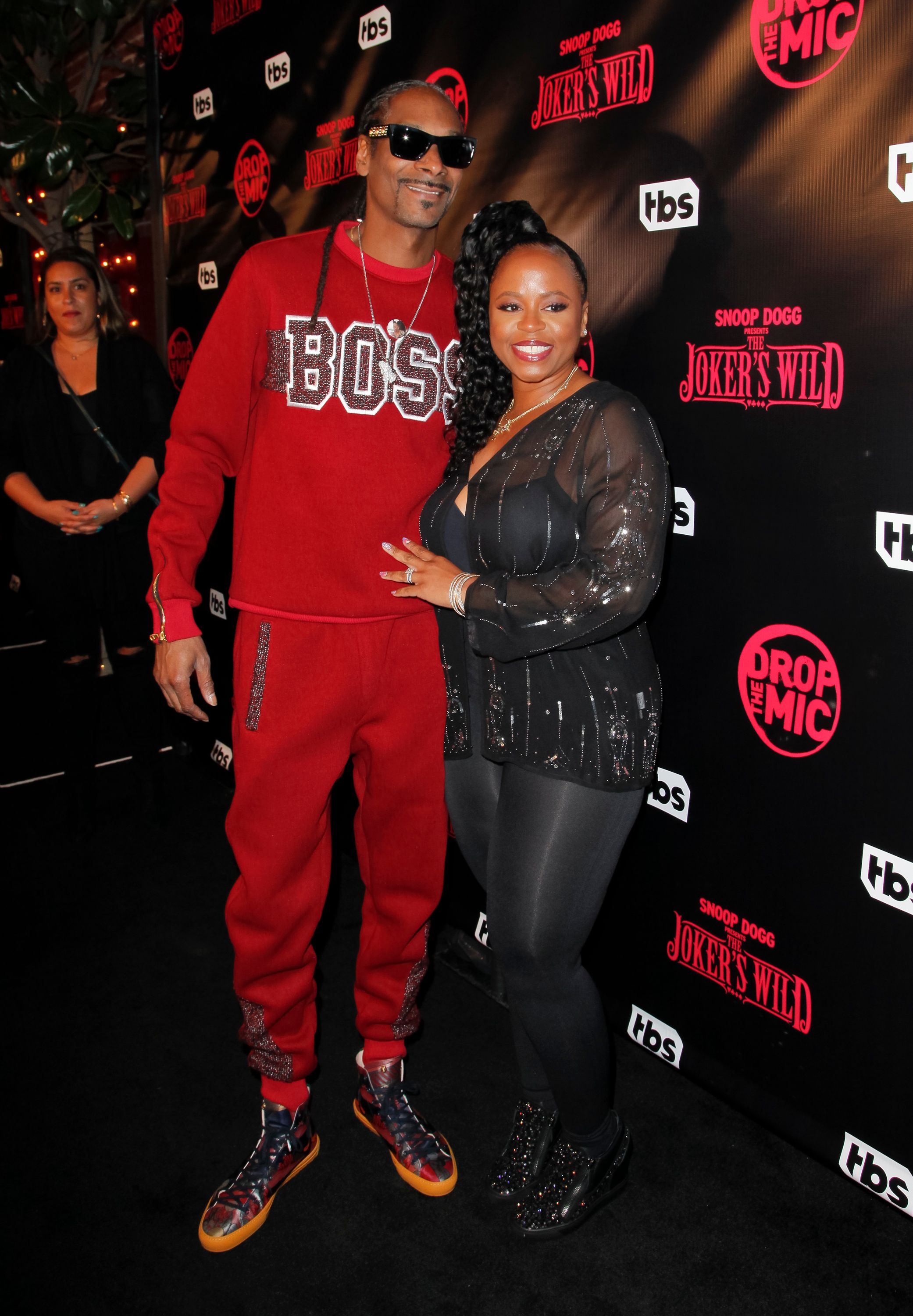 Snoop Dogg and Shante Broadus at the premiere for TBS's 'Drop The Mic' and 'The Joker's Wild' at The Highlight Room on October 11, 2017 | Photo: Getty Images
In the shot, the baby girl slept in the way only babies know how to — adorably. Chateau was swaddled in blankets and her head was wrapped in a cute-looking turban.
Snoop's fans congratulated him in the comments section while gushing over the baby's cute little face. One fan wrote, "God sent a Little Piece of Heaven!"
Another fan wanted Snoop to know that he admires the way he raised his family, teaching them "inclusiveness." He urged other users to follow the rapper's lead, and no doubt many would have heeded the advice.
When it comes to family affairs, Snoop is arguably a good role model. The famous rapper has four kids, three of whom he had with his wife Shante Broadus - Corde, Cordell, and Cori.
He is going to be a "gullible, get-away-with-everything" grandpa.
Snoop and his wife Shante have been married for decades and they have had their fair share of ups and downs— like his extramarital relationship with Laurie Holmond which resulted in a son named Julian.
Their relationship almost ended in 2004 when divorce was filed. It was later called off, and the pair had a vow renewal years later in 2008.
Now the pair are living it up and enjoying life as parents and, more recently, grandparents. Aside from Chateau, Snoop and his wife are also grandparents to three other children, two from his oldest son, Corde.
Back in 2020, the talented music icon revealed that he would be a grandfather for the third time. Chateau is his second-oldest son Cordell's second child with his girlfriend, Phia Barragan.
Snoop takes the relationship he shares with his kids seriously. The same also goes for all his grandchildren who are certain to grow up knowing a doting grandpa.
The rapper himself once admitted to Today that he is going to be a "gullible, get-away-with-everything" grandpa. For him, family is important, and anyone can tell the joy they bring to his life.
Please fill in your e-mail so we can share with you our top stories!