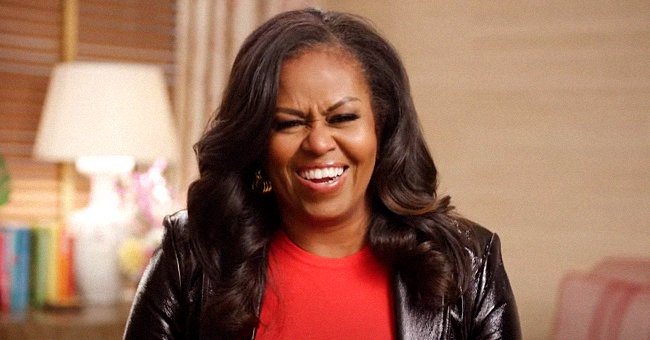 Youtube/Jimmy Kimmel Live
See Michelle Obama's Reaction to Jimmy Kimmel's Inappropriate Question about Her Intimate Life
The former US First Lady Michelle Obama gave the classiest response when Jimmy Kimmel asked about her and her husband, Barack's sex life, in reference to the night Navy Seals took out Osama Bin Laden in 2011.
Jimmy Kimmel is known for his no-holds-barred type of questioning on his late-night show, "Jimmy Kimmel Live." The comedian didn't hold back with his latest guest, former US First Lady Michelle Obama.
Kimmel and Michelle discussed everything from life in quarantine to her new Netflix show "Waffles + Mochi." However, there was one particular topic that the "Becoming" author refused to discuss.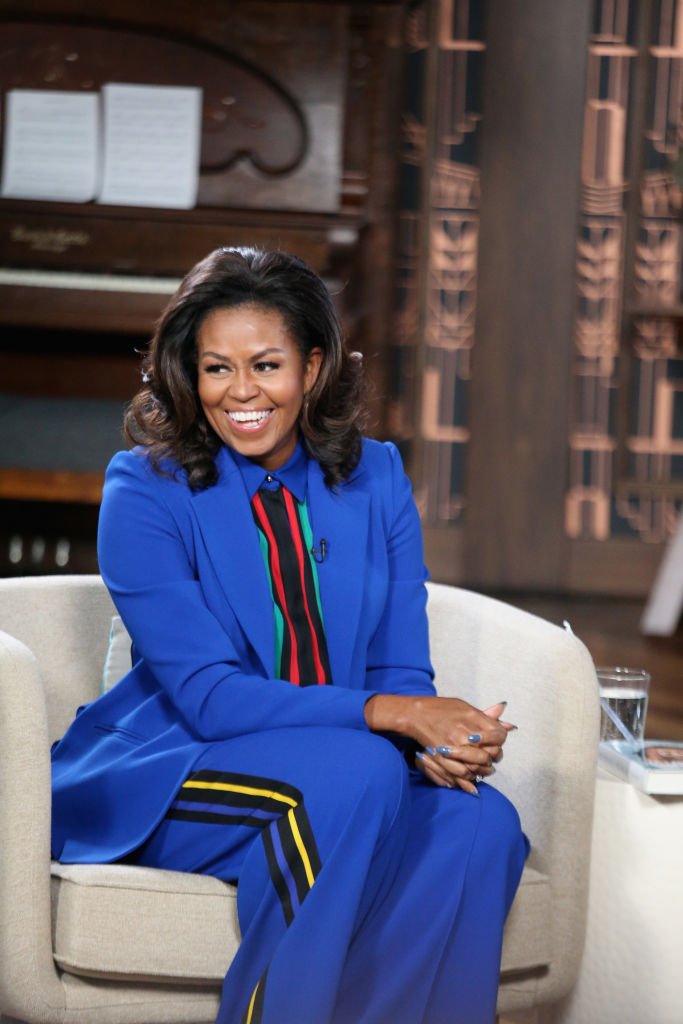 Michelle Obama at BookTube at YouTube Space Austin on February 28, 2019 in Austin, Texas. | Source: Getty Images
During the cheerful interview, Kimmel asked Michelle if she and her husband, the former US President Barack Obama, made love to celebrate the night Navy Seals took out Osama Bin Laden. Michelle kept her calm demeanor as she responded:
"For some very sick reason, you are very obsessed with this portion of that major historical event."
Michelle pointed out that Kimmel was the only person to show interest in that topic since this was his second time inquiring about it. She even turned the question on him and joked that his obsession was a reflection of a childhood fixation.
The 57-year-old refused to answer and pled the fifth before the interview moved on to a discussion about Barack's Irish roots and Michelle's Netflix series, "Waffles + Mochi," which she executively produces.
While Michelle refuses to discuss the details of her sex life, she has opened up about other aspects of her 28-year marriage to Barack, especially the difficulties they faced through the years.
Michelle, who will grace the cover of People magazine's March 22 issue, said it was important for the couple to be honest with their fans and supporters about what a true marriage looks like.
Through their memoirs, Michelle and Barack have shown that their seemingly perfect marriage had its ups and downs as they navigated career progressions, children, and life in the White House. She told People:
"We came through the struggle together, which makes our foundation even more solid than it was."
The Obamas marriage is a lot lighter now. They completed their two terms at the White House, and their daughters, Malia and Sasha, are grown up, so they can now finally focus on the reasons they fell in love.
Michelle and Obama have a truly inspiring love story that began when they were co-workers at Sidley Austin LLP in 1989. After their first date in July 1989, the couple fell in love, and the rest is history.
Please fill in your e-mail so we can share with you our top stories!