'Dancing with the Stars' Former Hosts Tom Bergeron & Erin Andrews Reunite — See Fan Reactions
Fans were quite expressive on social media after former DWTS host Tom Bergeron and Erin Andrews reunited in a new post that showed them posing for the camera while on a hangout. 
Tom Bergeron's fans did not hold back on their excitement after coming across a lovely photo of the former "Dancing With The Stars" host and his hosting partner, Erin Andrews, during a reunion.
The duo was photographed enjoying some leisure moments outdoors while having drinks. Bergeron opted for an all-black look while rocking a baseball cap. He had a brown face mask hanging around his neck.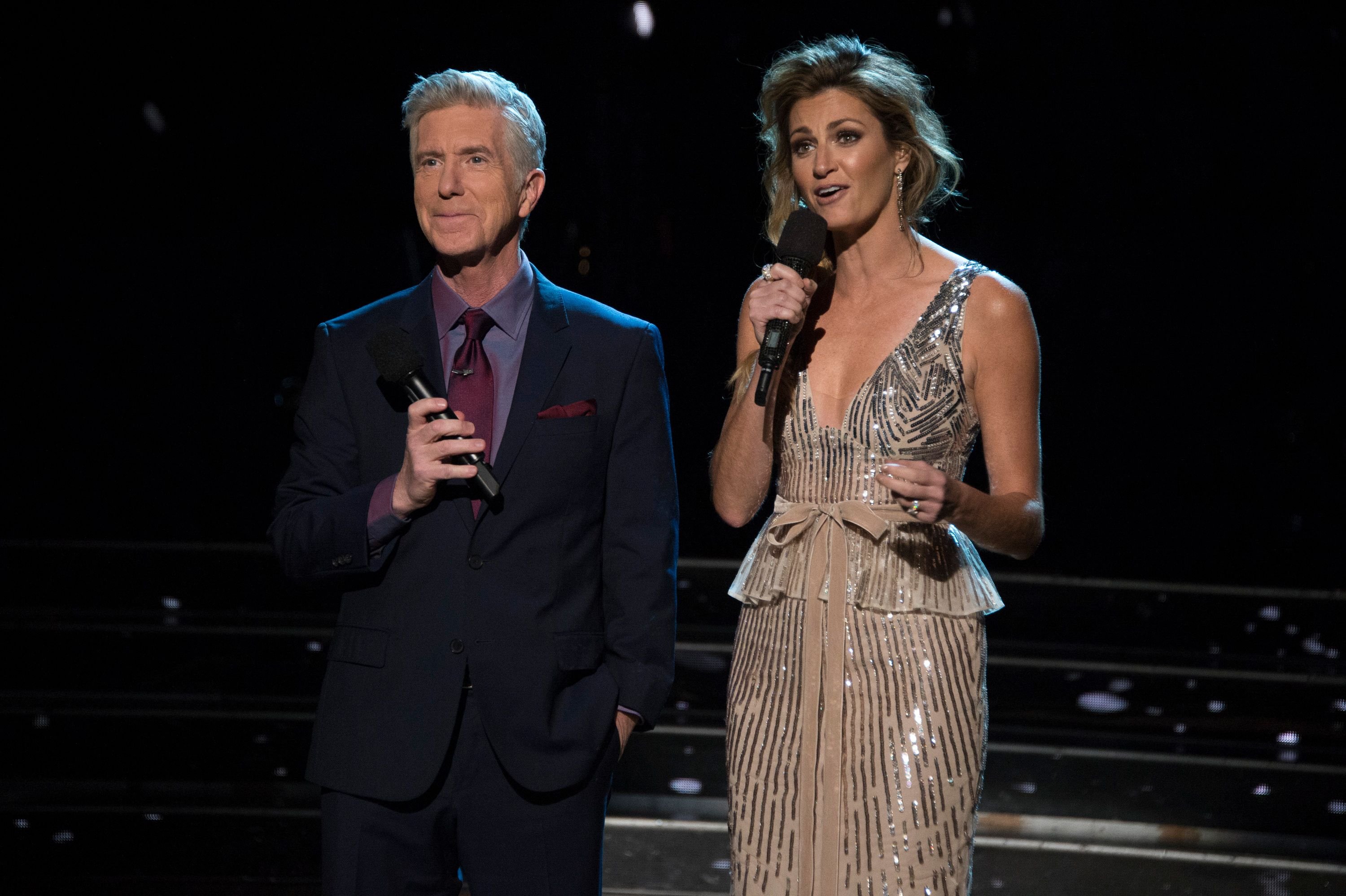 Andrews, who looked radiant, also rocked a black ensemble, leaving her blonde tresses down her shoulders. The pair held their drinks while smiling and letting fans know that they enjoyed the little soiree. Bergeron confirmed this in his caption: 
"Reunited & it feels so good with @erinandrews."
Many admirers gave their approval gushing over the tow and reminding the star that he and Andrews were their favorite DWTS pair. One person shared a heart-eye emoji showing their love.
DWTS executive producer Andrew Llinares stated that changing the hosts was what the show needed to feel fresh.

A second fan exclaimed, noting that they loved the pair, further affirming it with two red heart emojis. Another follower tagged them the best duo while someone addressed Bergeron stating that they missed him in the previous season. 
As of last season, many DWTS fans expressed mixed reactions to the switch in the dance show. Many were quite critical about their beloved host; Bergeron switched with another country host.

However, the showrunners explained that DWTS has endured for a long time, which is so because of how they keep switching things up with creative content. To this effect, supermodel Tyra Banks was brought to the show.
DWTS executive producer Andrew Llinares stated that changing the hosts was what the show needed to feel fresh and relevant while still holding on to the core. 
Llinares shared that having one host instead of two has served its purpose of refreshing the reality dance show for celebrities. He relayed that Banks brought a new life and touch to the content on DWTS. 
Erin Andrews admitted last September that she was just as surprised as fans when the new cast of DWTS was announced, stating that she got a phone call and knew the news was not a pleasing one. 
While away from the show, the TV host stated that she stayed in contact with Bergeron, checking up on him once a week. Andrews also wished Tyra Banks the best.
After Llinares announced the reason for the host-switch on DWTS, both Andrews and Bergeron took to social media addressing each other in hilarious and cryptic tones. 
Banks also addressed the change, praising how Bergeron and his fellow host expertly anchored DWTS for years. The star relayed that it was a challenge to try and deliver excellence as the pair did.