Whoopi Goldberg's Great-Granddaughter Shows Ponytails & Brown Eyes at Her B-Day Party with Mom
Whoopi Goldberg's great-granddaughter Charli Rose is such a charmer. Check out how beautiful she looked showing off her ponytails and brown eyes with her mom during a birthday party.
Award-winning actress and TV host Whoopi Goldberg gained prominence in the entertainment industry in the 1980s. Ever since, she has continued to climb the ladder all the way to the top, leaving her to be duly recognized by even A-list celebrities.
Asides from her excellent role interpretation and skillful acting talent, Goldberg is always ready to spill out her perception on political matters.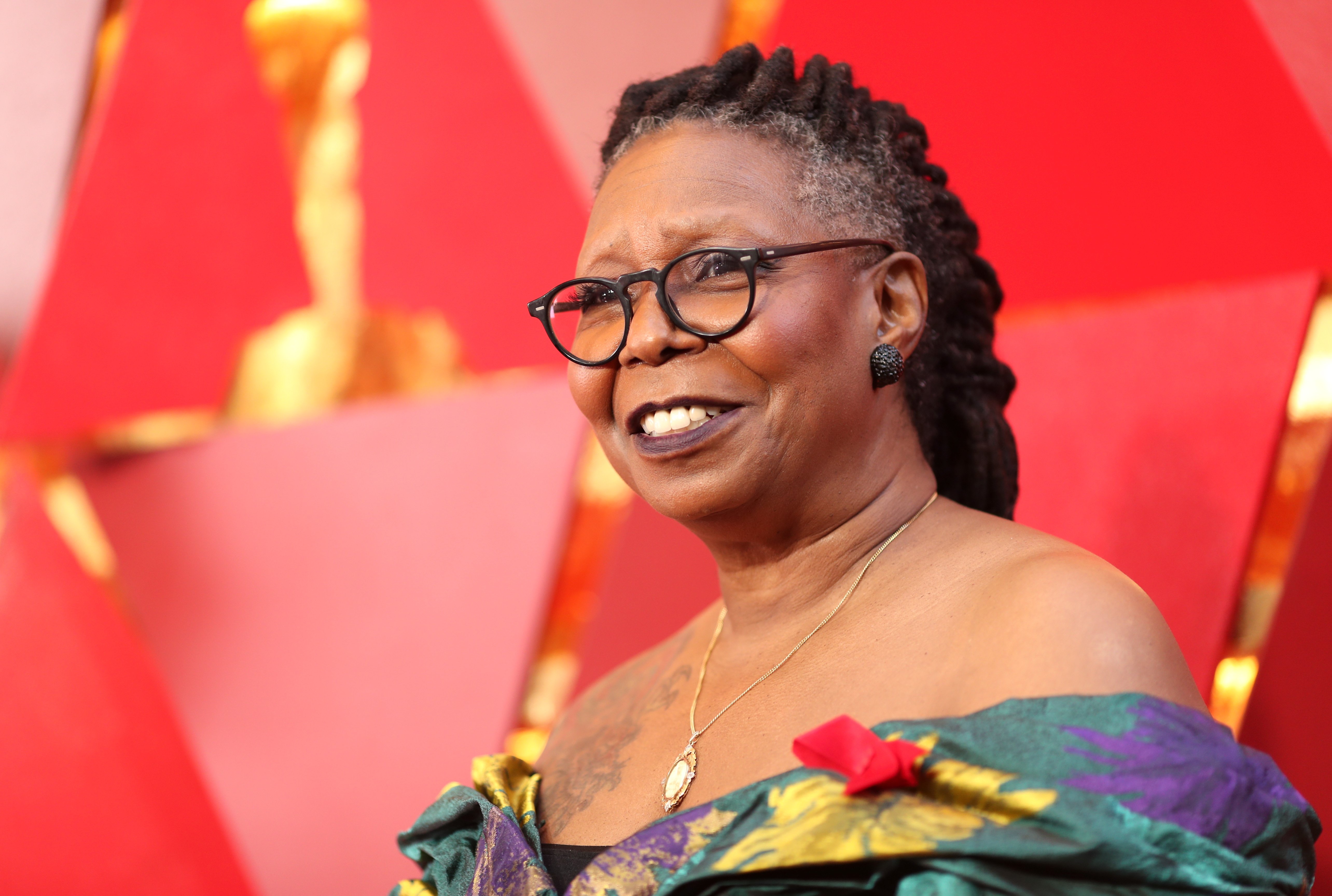 The actress's successful career is not the only eye-catching detail about her life. She is a great-grandmother to an amazing young lady named Charli Rose.
Rose's mom is Amarah Skye, an impressive artist, and one out of the TV host's three grandkids from her only child Alex Martin. Like most social media-conscious parents, Skye does not mind sharing photos of her child online.
A few hours ago, she posted images of her little princess looking radiant while celebrating her birthday. The youngster was dressed in an orange top, skinny jeans, and black ankle boots that matched with her face mask.
 During one Halloween holiday, she dressed in Charli's favorite cartoon character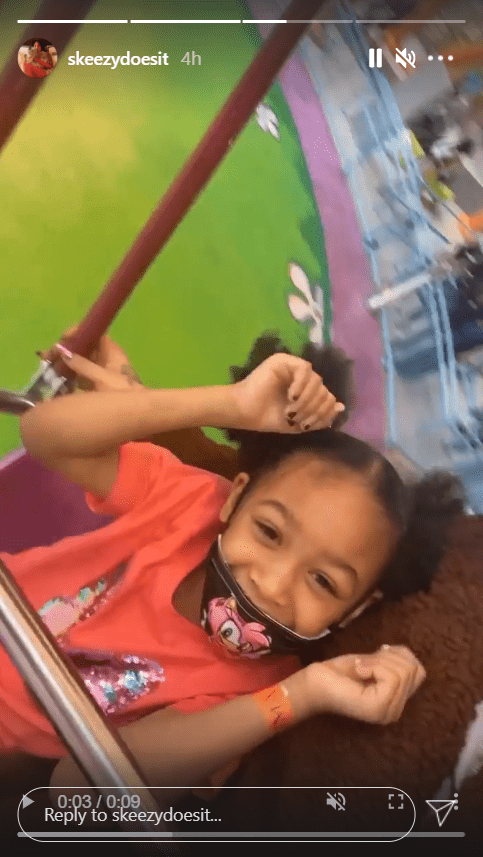 It was her birthday, and she had her nails done, and her hair was beautifully packed in two ponytails, making her bold brown eyes hard to miss. Two of the snaps showed the celebrant leaning against her mom while wearing cute facial expressions.
In the third shot, Charli was resting against a wall and staring at a huge animated character, SpongeBob SquarePants, with a smiley face. Skye's caption on the photo read:
"Happy Bday."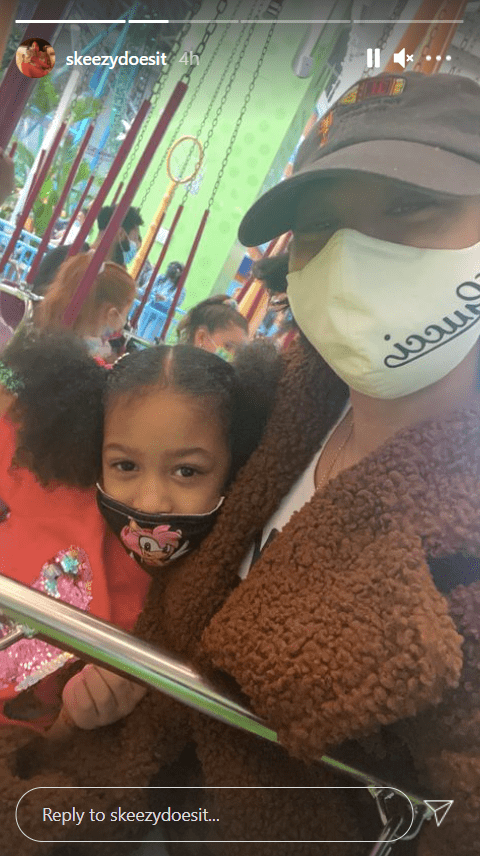 Charli's mom is not the only family member who ceaselessly dotes on her child online. Her great-grandmother is also big on flaunting her affection for her own.
Goldberg has admitted more than once that she was not a great mother, but assured her family of a change when it came to being excellent at great-grandma duties.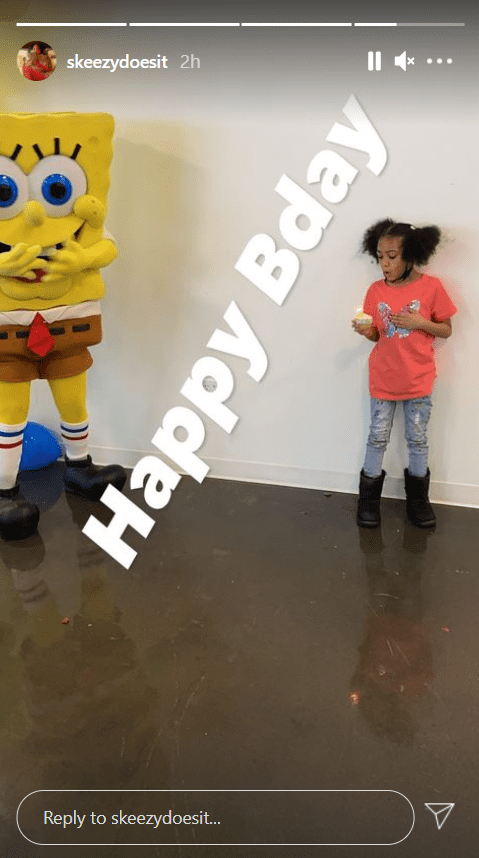 When Skye welcomed her baby, the actress who was 58 lovingly flaunted a sweet picture revealing some bonding time between the newborn and herself while she tried to feed her some milk.
The TV host has not rested on her oars when it comes to proving her care. During one Halloween holiday, she dressed in Charli's favorite cartoon character costume just to make her happy!
Last year, the twosome teamed up to make a pastry dish—although It did not come out as expected, nothing beat the special moment they spent in each other's company.