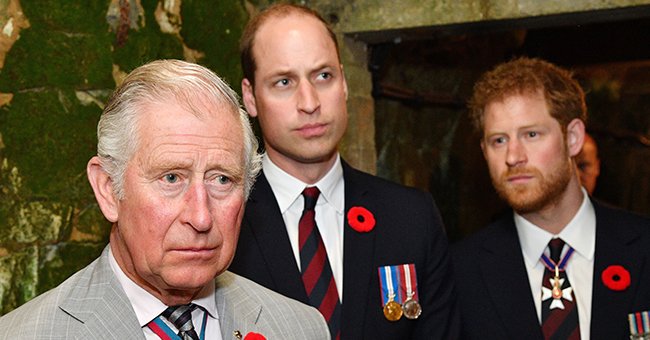 Getty Images
People: Prince Charles Is Both Father and Boss to His Sons Prince Harry and Prince William
British royal and heir apparent, Prince Charles has always had a different father-and-son relationship with each of his grown sons, Prince Harry and Prince William. Here is a look into the dynamics of the family.
Prince Charles welcomed his sons from his former marriage with late Princess Diana, but in subsequent years, the heir apparent has had a complicated relationship with his sons.
Sources have credited it to Charles' failed marriage with Diana and how it got complicated with Princess Camilla, the Duchess of Cornwall, who he later married.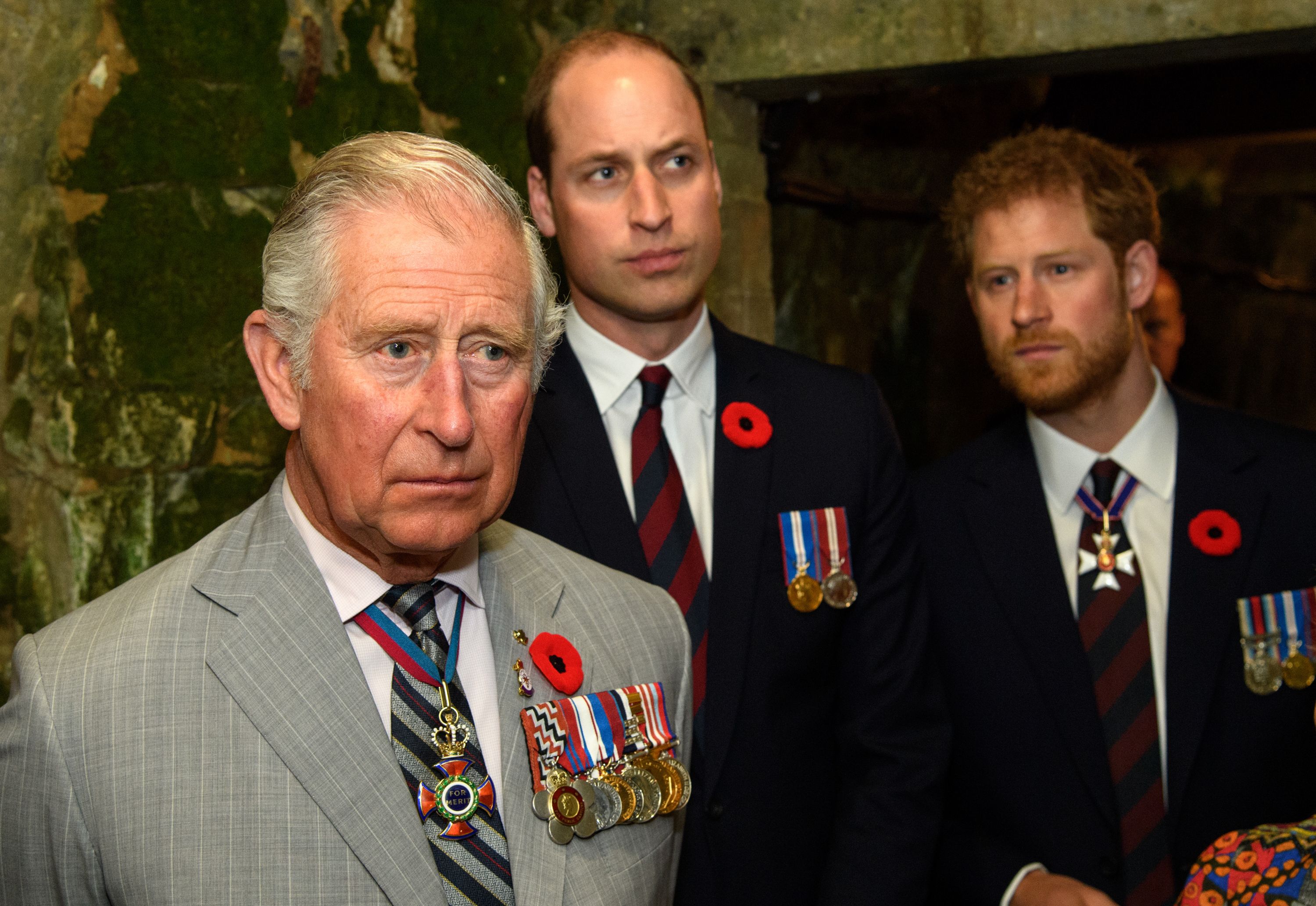 Prince Charles, Prince William, and Prince Harry during the commemorations for the 100th anniversary of the battle of Vimy Ridge on April 9, 2017 | Photo: Getty Images
During his recent revealing interview with TV legend Oprah Winfrey, Harry noted that his dad stopped taking his calls at a point after he and his wife, Meghan Markle, left the royal household. A source told People:
"It's not a straightforward father-son relationship. He is their father and their boss, and they are beholden to him to fund their offices and lives."
The source said that Charles was the powerhouse who controlled the money, and through his lucrative franchise Duchy of Cornwall, he has been able to fund his sons' office.
Harry has been in contact with his dad and older brother after the interview, but their conversations were unproductive.
Harry made it known that his family cut him off financially after he left for California in 202. He noted that he and Markle were ab;e to pull the feat and get home and security through the money that Princess Diana left him.
Last Tuesday, TV star Gayle King shared that she contacted Harry and Markle concerning how they felt following their candid talk with Winfrey. She noted that the couple was disappointed at how Buckingham Palace responded.
King shared that Harry has been in contact with his dad and older brother after the interview, but their conversations were unproductive. He, however, related that they were gradually getting back on talking terms.
During his chat with Winfrey, Harry was asked if he would have left the royal house if he had not met Markle, and he replied in the negative, the 36-year-old shared that he would still be there.
He confessed that he felt trapped, and he knew his brother and dad were also trapped. However, nobody ever tried to leave because of the belief that things have always been done a certain way.
An insider has revealed that Prince Charles felt let down due to how Markle gave hints to racism within the household. Markle stated that one of the royal members was concerned about the skin tone of her then-unborn child.
Please fill in your e-mail so we can share with you our top stories!