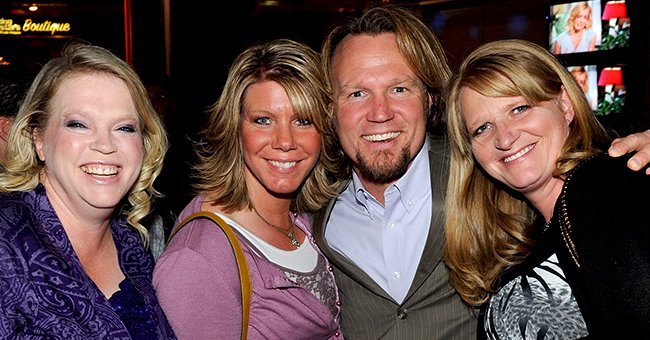 Getty Images
'Sister Wives' Star Kody Brown Reveals He Stopped Dating His Wife Meri Amid the Pandemic
Kody Brown revealed he is no longer dating his first wife, Meri, and is only rotating between his three other wives' homes: "There's just been nothing going on between me and Meri."
"Sister Wives" stars Kody and Meri talked about their relationship on-air and revealed that they barely saw each other amid the COVID-19 pandemic as the patriarch rotated between his other wives' homes.
However, their set-up is nothing new as the pair has been falling out in the past months. According to Meri, demanding from Kody is not something she likes to do, hence her blank knowledge about his post-quarantine plans.
She also noted that he had been visiting her sister wives, Christine, Janelle, and Robyn, around Flagstaff, Arizona, but did not come to see her as often. She revealed:
"He doesn't typically come to my house [...] he is basically just going to be going between Janelle and Christine and Robyn, that's typically what he does."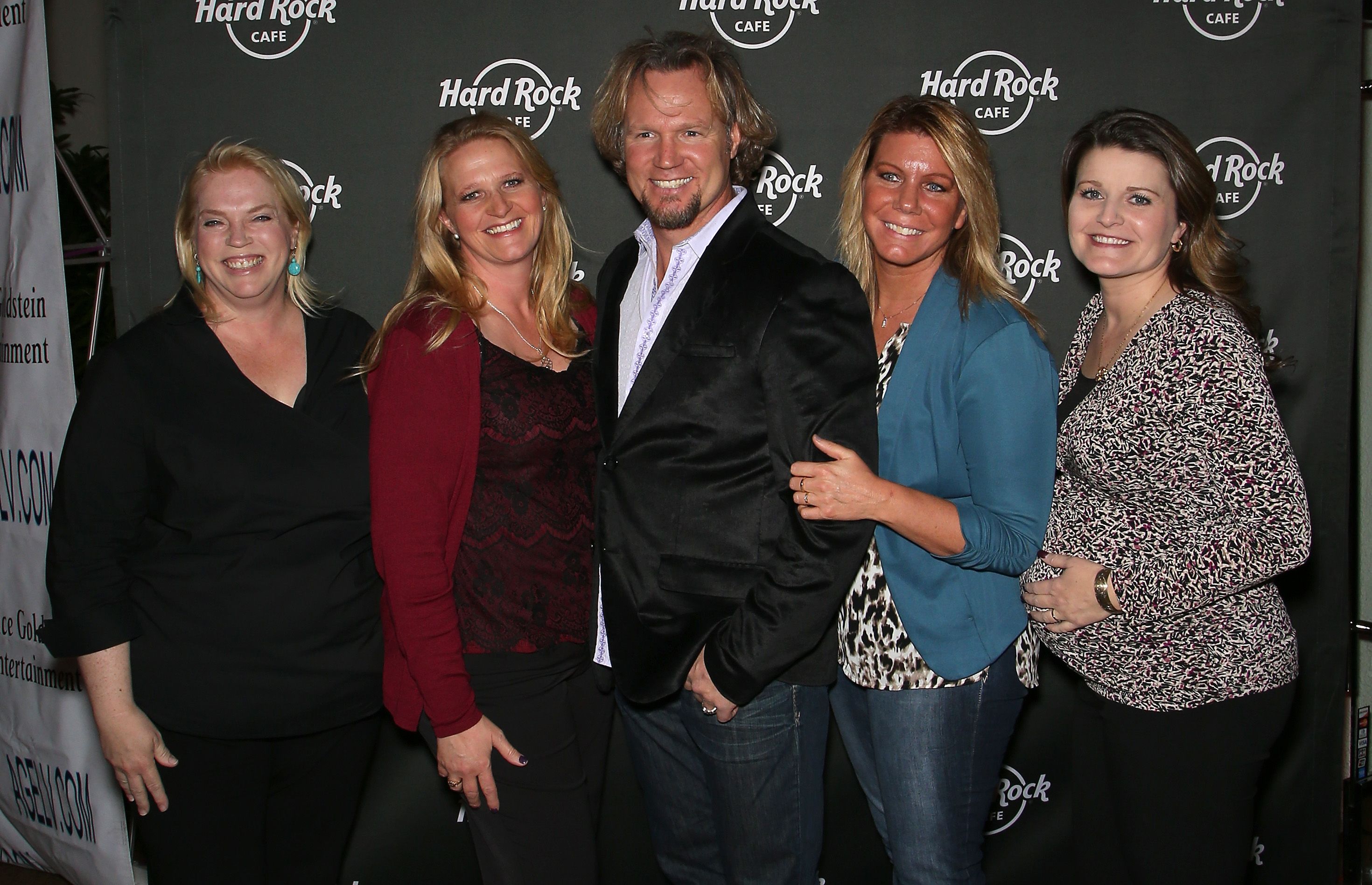 Kody Brown and his wives, Janelle Brown, Christine Brown, Meri Brown and Robyn Brown, during a Hard Rock Cafe Las Vegas event at Hard Rock Hotel's 25th anniversary celebration on October 10, 2015 in Las Vegas, Nevada. | Source: Getty Images
Kody did not deny that he rarely sees Meri since he no longer pursues her and the pair stopped dating. However, his first wife still gets together with the family for special occasions and sees him then.
The "Sister Wives" star has 18 children with his four wives.
Kody and Meri have been in a rocky relationship for several years, even seeking help from a therapist to no avail. In an episode, as told by People, the polygamist revealed that Meri had been expecting him to carry the emotional burden, which he chooses not to.
He added, "I haven't put relationship effort into that relationship specifically because I have three other relationships that are rewarding and wholesome and with children that need me."
Kody and Meri tied the knot in April 1990 after meeting through a mutual friend. Three years later, Janell joined their polygamous marriage, followed by Christine in 1994 and Robyn in 2010.
The "Sister Wives" star has 18 children with his four wives, including Mariah, whom he shares with Meri. Kody and Janelle have six kids, Savannah, Gabriel, Garrison, Hunter, Maddie, and Logan.
Kody and Christine also share six children, Truely, Ysabel, Gwendlyn, Paedon, Mykelti, and Aspyn. Meanwhile, he has two biological children with Robyn, Solomon, and Ariella Mae.
Robyn has three kids from a previous marriage, Dayton, Aurora, and Breanna. Although it is a difficult set-up, their family tries to make it work, with Kody making rotations between his wives.
Please fill in your e-mail so we can share with you our top stories!