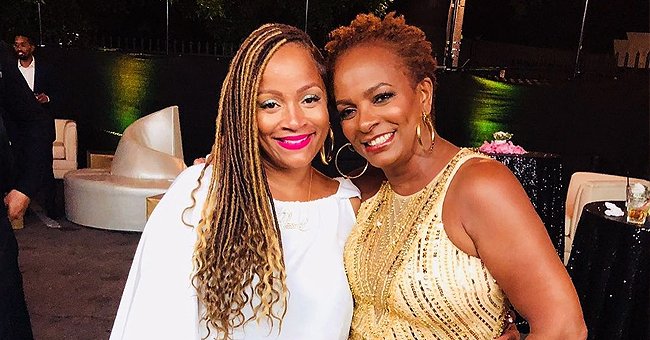 Instagram/sislovespurple
LL Cool J's Wife Poses in Lacy Pants & White Blouse in a Post for Vanessa Bell Calloway's B-Day
Bone cancer survivor and LL Cool J's wife Simone Smith recently took to social media, congratulating Vanessa Bell Calloway on her birthday.
Wife to rapper LL Cool J recently took to Instagram posting a gorgeous shot of herself and Vanessa Bell Calloway in celebration of the latter's birthday. In the picture, Smith wore lacy pants and a white blouse.
Both women were gleaming and glowing, smiling authentically for the camera. Smith's white dress only heightened what appeared to be her casual yet glamorous personality and essence.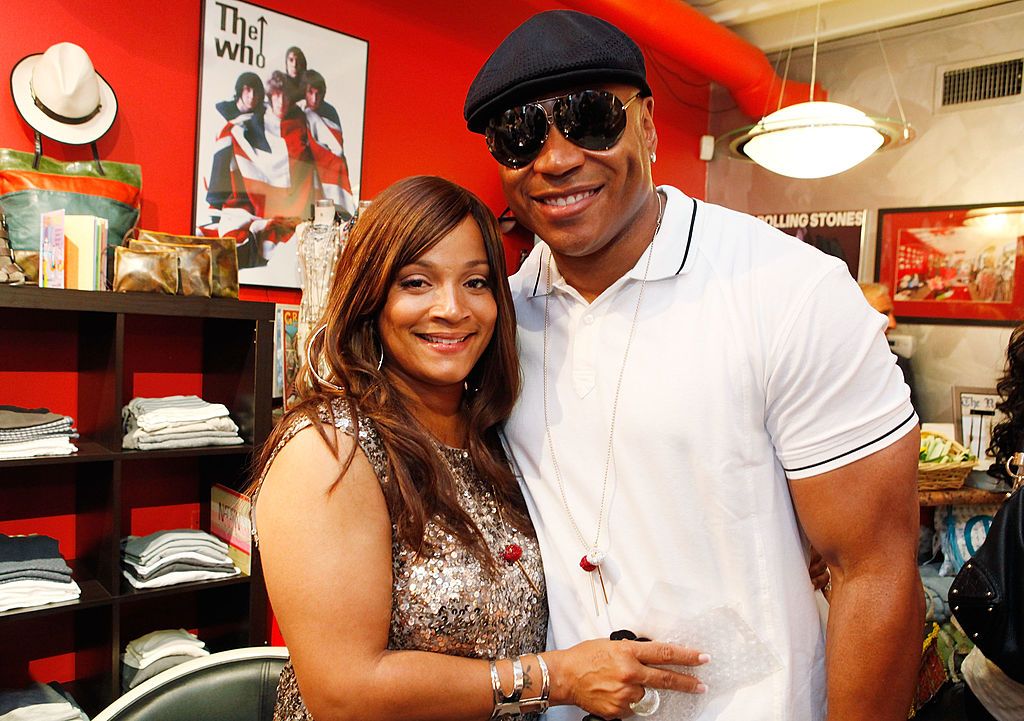 L.L Cool J and Simone I. Smith at her Jewelry Trunk Show on June 16, 2011 in Roslyn. | Photo: Getty Images
I LOVE YOU!
Smith's hair looked glorious, with shades of golden and dark brown caressing down her shoulders and enhancing her luminous skin. Taking to the caption, the gorgeous woman wrote a sweet message, which read:
"Happy Blessed Birthday to my big sissy @vanessabellcalloway Wishing you the most loving birthday."
Continuing in the caption, she said that she hopes her friend has an absolutely astounding day and that she keeps shining. She then went on to express how much she loves her.
GOLDEN AND GLOWING
Smith's golden bracelets and necklace added to the luminosity of her glowing skin and golden hair. The colorful clutch purse added a quirky touch to an otherwise matching and glamorous outfit.
Speaking about her entire family, she said that their ethos lies in hard work.
The comment section was ablaze, with most fans and followers wishing Calloway a delighted birthday, while others commented on their gorgeous attire. The post received just under 3000 likes.
A BATTLE WITH CANCER
Smith is more than the famed rapper LL Cool J's pretty wife, having survived bone cancer after her original diagnosis in 2004. Speaking about this battle and the effort towards finding a cure, her husband and music artist expressed:
"Economics is always a big issue... and that is a bigger issue that affects everything — health, food, nutrition and education."
He added that research was significant for the eventual discovery of a cure and claimed that once that happens, the next step would be figuring out how everyone could access it.
No matter her battles, Smith seems intent on enjoying her life, sharing all the sweet moments on her Instagram. In December, she shared an Instagram story with Mary J Blige, dressed to the heel.
Both allowed their golden hair to fall with their hands on their waist, taking on a power stance. Smith, the ever-strong woman, captioned the post with the hashtag #sisterlove.
Smith is not only a great friend and wife but also a wonderful super mom. She shares four kids with LL Cool J - one son, Najee, and daughters Italia, Samaria, and Nina.
Speaking about her entire family, she said that their ethos lies in hard work and ensuring that they focus on reaching their dreams. She admitted that her kids and husband are her number one priority.
Please fill in your e-mail so we can share with you our top stories!