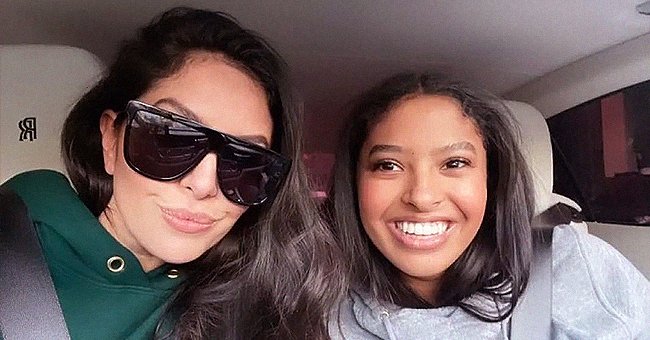 Instagram/vanessabryant
Vanessa Bryant & Eldest Daughter Natalia Flash Adorable Smiles Posing in a Lavish Rolls Royce
Ambitious model Natalia Bryant flashed an adorable smile in a recent Instagram photo that her mom shared via her Instagram.
Vanessa Bryant, the widow to late basketball player Kobe Bryant, recently took to Instagram to share a gorgeous picture of her and her eldest. Natalia Bryant flashed an adorable smile for the camera while posing with her mom in a lavish Rolls Royce.
Vanessa Bryant sat next to her daughter, both oozing high lifestyle as they sat in a glam Rolls Royce. The two looked very comfortable in each other's company, with striking similarities revealing their blood relation.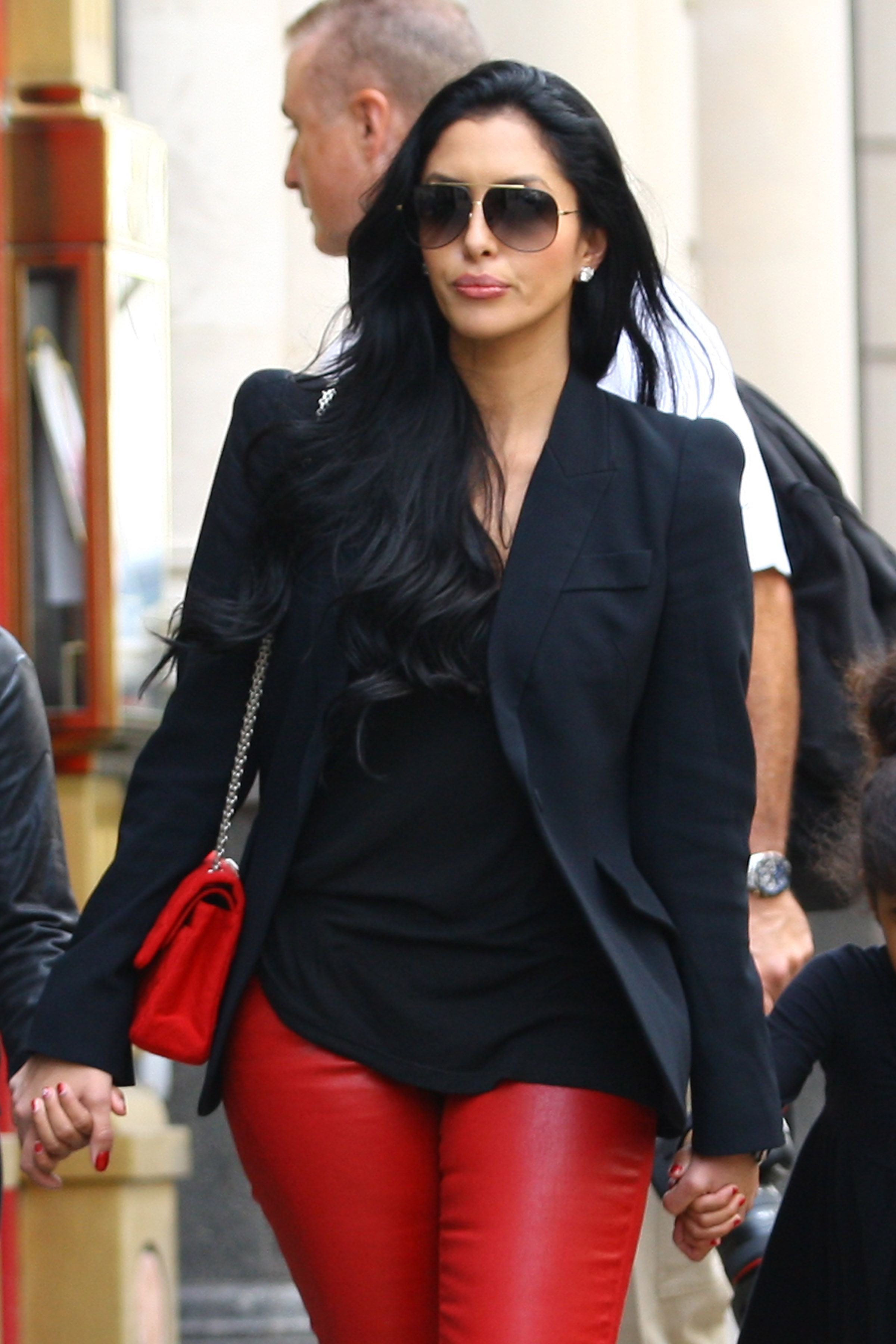 Vanessa Bryant shopping at D&G on July 30, 2012, in London. | Photo: Getty Images
Their luscious dark hair seemed to steal the day, with Vanessa's waves caressing down her left shoulder, glimmering in the faint light. Speaking about how much she admires her daughter, Vanessa expressed:
"She is a wonderful big sister and an incredible daughter."
Both were wearing casual but what appeared to be high-quality hoodies, looking all cozied up in the car together. Vanessa wore a green jacket while Natalia opted for something more subtle, wearing a grey one.
While her eldest daughter smiled brightly, Vanessa remained cool and collected, giving the camera an alluring pout. This cool factor was increased by her wearing huge dark shades, the essence of being unfazed.
She wrote that her late father would be ecstatic that she is finally going down the road of pursuing her modeling.
In the caption, Vanessa expressed just how much she loved Natalia, tagging her in the post. The internet seemed to really love the sweet sentiment, leaving a total of just over 925,000 likes on the post in total.
Earlier this year, the smart and gifted Natalia received an acceptance letter for Loyola Marymount University. She also signed off with "IMG Models Worldwide" and expressed how delighted she was that this happened.
"I have always been interested in fashion since a very young age. I have a love for the industry and ever since I can remember I wanted to model."
She continued, admitting that she realized that she still had a lot to learn about the industry and how to navigate it. However, she also stated that it was a wonderful portal for her and a way to get her creative juices flowing.
BEAUTY RUNS IN THE BLOOD
Of course, Natalia's natural model-like beauty is something she got from her mother. In a post shared by Vanessa in January, fans were in awe of the two beautiful women, stating that they looked almost like twins.
Beyond that, fans commented on how strong the two ladies looked after having faced a rough time following the passing of husband and father, Kobe Bryant. They both looked gorgeous once again posing in comfy attire.
This is not the only snapshot where fans and followers commented that the two looked alike. In another one, mother Vanessa wrote yet another caption on how proud she is of her eldest daughter.
She wrote that her late father would be ecstatic that she is finally going down the road of pursuing her modeling dreams. She continued, telling her gorgeous daughter that she is beautiful on the inside and out.
Please fill in your e-mail so we can share with you our top stories!