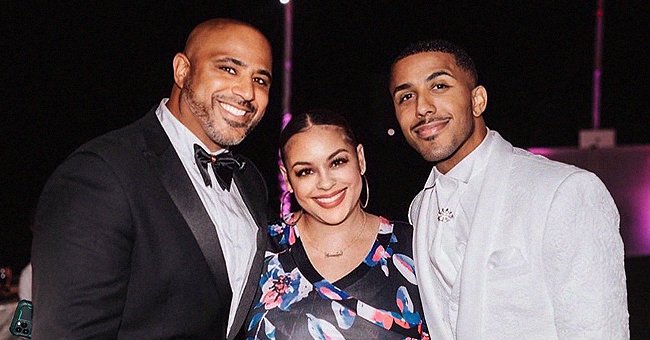 Instagram/marqueshouston
'Sister, Sister' Star Marques Houston Shares a Rare Photo Posing with His Look-Alike Siblings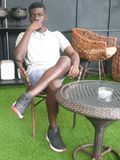 Marques Houston recently shocked his fans on social media with a rare picture that captured him posing with his two siblings—the resemblance is uncanny.
Marques Houston got in his feelings recently as he took his fans down memory lane. The actor/singer shared a throwback photo that featured himself alongside his two look-alike siblings.
In the image, the "Sister Sister" star was dressed in a white tuxedo. He stood beside his sister Brandye who was next to their older brother Brandon.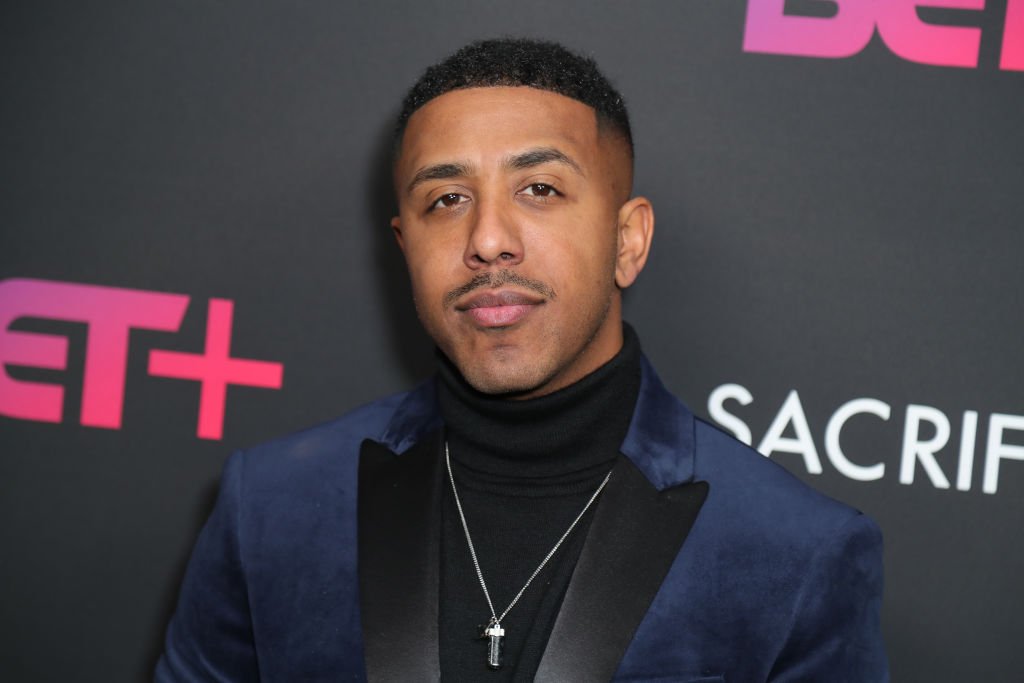 Marques Houston attends BET+ and Footage Film's "Sacrifice" premiere event on December 11, 2019. | Photo: Getty Images
The two brothers could pass for twins, with Houston's slimmer build being the only thing differentiating them. In his caption, he admitted that the three of them barely had photos together.
He stated that the shot, one of his favorites, was taken during his wedding before going on to thank Brandye and Brandon for being "the best siblings ever!" He concluded the caption by adding,
"Sometimes we don't see eye to eye but we are forever family! Love y'all."
His fans were feeling the love, and they took to the comment section to express how they felt. One fan commented on their resemblance, going as far as tagging a friend to check it out.
Houston started his career as a member of an R&B group called "Immature." The group is now widely known as "Imx." He was also well known for his role as Roger Evans in "Sister, Sister."
He met [Miya] Dickey through a friend and claimed they did not start dating until she became an adult.
Even though he has spent decades acting on screen and singing on stage, Houston is still a timid person fundamentally. He got more attention than he bargained for after sharing news of his engagement with 19-year-old Miya Dickey.
The singer shared a close-up picture of their joined hands in March 2019. The shot clearly showcased Dickey's hands, and one of her fingers held a beautiful diamond-encrusted ring.
The caption Houston shared alongside the shot simply revealed that Dickey had accepted his proposal. Nearly a year later, the couple tied the knot in an ultra-private wedding ceremony. The event was held in August 2020 at the Eagle Glen Golf Club in Corona, California.
Prior to their wedding, the couple faced discrimination from trolls who thought their age gap was too wide. In defense, the actor revealed that he met Dickey through a friend and claimed they did not start dating until she became an adult.
The two are a match in heaven. Not only do they share the same religion— Jehovah's Witnesses, Houston's family and friends are also in awe of her. Nothing spelled a go-ahead for him better than their acceptance.
Please fill in your e-mail so we can share with you our top stories!