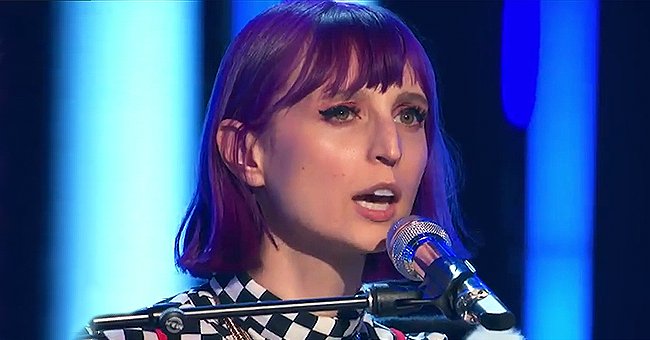 youtube.com/TALENTKINGHDD
Quick Facts about 'American Idol' Contestant 'She Nova,' Who Already Has a Growing Fanbase
"American Idol" contestant She Nova is a rising star, growing a fanbase after her performances on the hit show. Here's what you need to know about the budding singer.
She Nova is a tough contender on "American Idol," and the competition is definitely getting more exciting. During the ongoing Hollywood Week, judges Luke Bryan, Lionel Richie, and Katy Perry meet all 150 contestants who were given a golden ticket.
The rising star was one of those who were already shown to perform onstage, and while she sounded promising to belt out a quirky song, it seems it wasn't really getting to the judges as much as she hoped. However, it's still early on in the competition to tell for sure.
After Hollywood week, only 40 of them would advance to the next round. Moving forward, the Top 40 would be cut to half until they reach just 14 contestants who would be put through to the live shows. The road to being the next "American Idol" is long, but it's a challenge that many have set their eyes upon.
The same way she's created her own "weirdo" branding, she also has a signature look to go with it.
Despite her fate on American Idol unknown, she already has a growing fanbase with over 20,000 followers on Instagram. She also posts performances on YouTube, which gained her over 18,000 subscribers.
As she has her own quirky style when performing, as seen during Hollywood Week, her fan base is aptly called the "Weirdo Crew." She prides herself on being true to who she is as a person, and to She Nova, that's being a "weirdo."
SHE ENJOYS "AMERICAN IDOL"
During the show's premiere, She Nova shared that the "American Idol" team made her feel welcome since day 1. Although her audition wasn't shown in the first few season episodes, she made her debut on March 21.
She posted a pretty picture of herself in front of an "American Idol" sign, including a sweet caption about the show's crew. Her fans were delighted to see her on the hit TV show, with many fans commenting that they hope she'd win.
In 2019, she went viral while singing live on her Twitch account when her entire room began to shake. She was caught panicking on camera, and the video went viral on YouTube as she said:
"Oh my, Lord. That is an earthquake. That is a big [expletive] earthquake. I gotta get out of here."
She Nova has created her own artist branding, embracing the whole "weirdo" lifestyle. She's dropped several singles in the past, and is most definitely about to release a whole lot more following her stint on "American Idol."
Her first single is titled "She Weirdo," which she released in 2019. She then dropped "Gray" in 2020, and her music is available on major streaming apps Spotify, iTunes, and Amazon Music.
SHE SPORTS A SIGNATURE LOOK
The same way she's created her own "weirdo" branding, she also has a signature look to go with it. She is never seen without her bright purple hair, which fans claim suits her well.
She also sports a bob with bangs, making it easy to distinguish her. She also makes sure to always wear thick-winged eyeliner whenever she performs.
Although She Nova is already making a name for herself on social media, doing well on "American Idol" would definitely boost her star power. She's made it to Katy Perry's Instagram page, though, as the judge joked around with Luke Bryan about fashion. The two women sported similar coats featuring black and white fur.
She has yet to receive a nod of approval from the judges, the same way Perry was left in awe by a contestant who sang her song "Harleys in Hawaii."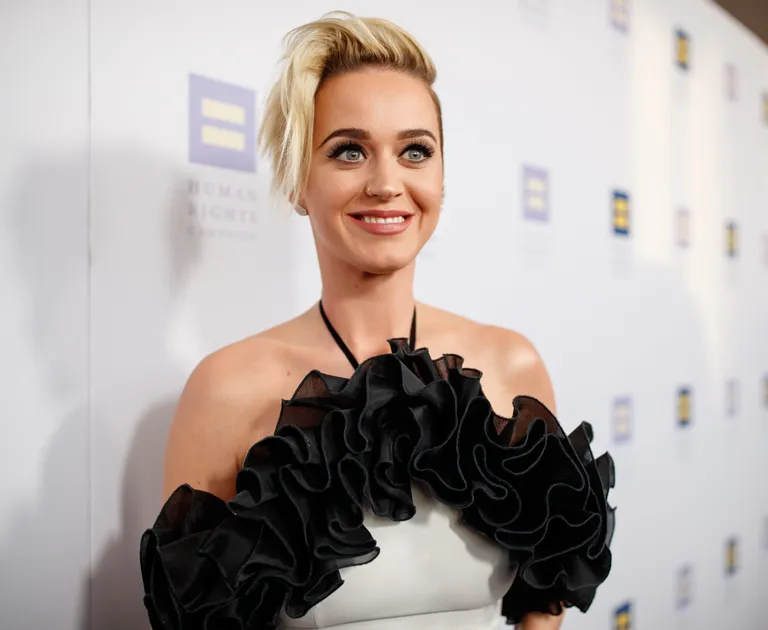 Katy Perry at The Human Rights Campaign Los Angeles Gala Dinner on March 18, 2017, in Los Angeles, California | Photo: Christopher Polk/Getty Images
While the future is uncertain for her right now, it's only a matter of time before fans find out whether she advances to the next round or not.
Please fill in your e-mail so we can share with you our top stories!