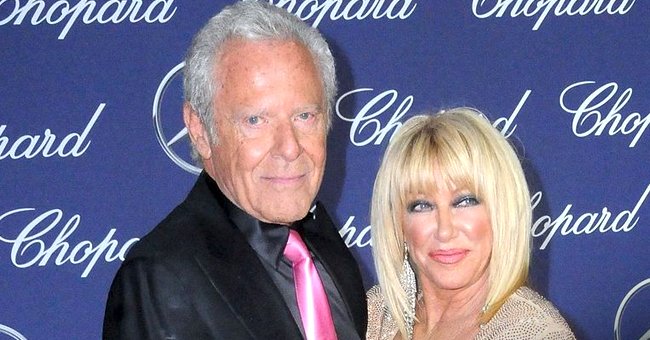 Getty Images
Suzanne Somers, 74, Shares Her Excitement over Thriving Intimate Relationship with Husband Alan
Suzanne Somers does not see age as a hindrance to being intimate with her husband, Alan Hamel, as she revealed in a tell-all podcast.
During a recent interview with Heather Dubrow, Suzanne Somers, 74, shared about her flourishing relationship with her husband, Alan Hamel.
The American actress recently sat down for a talk in Dubrow's podcast. She highlighted the everyday joy of spending a lot of time with her partner, especially amid quarantine.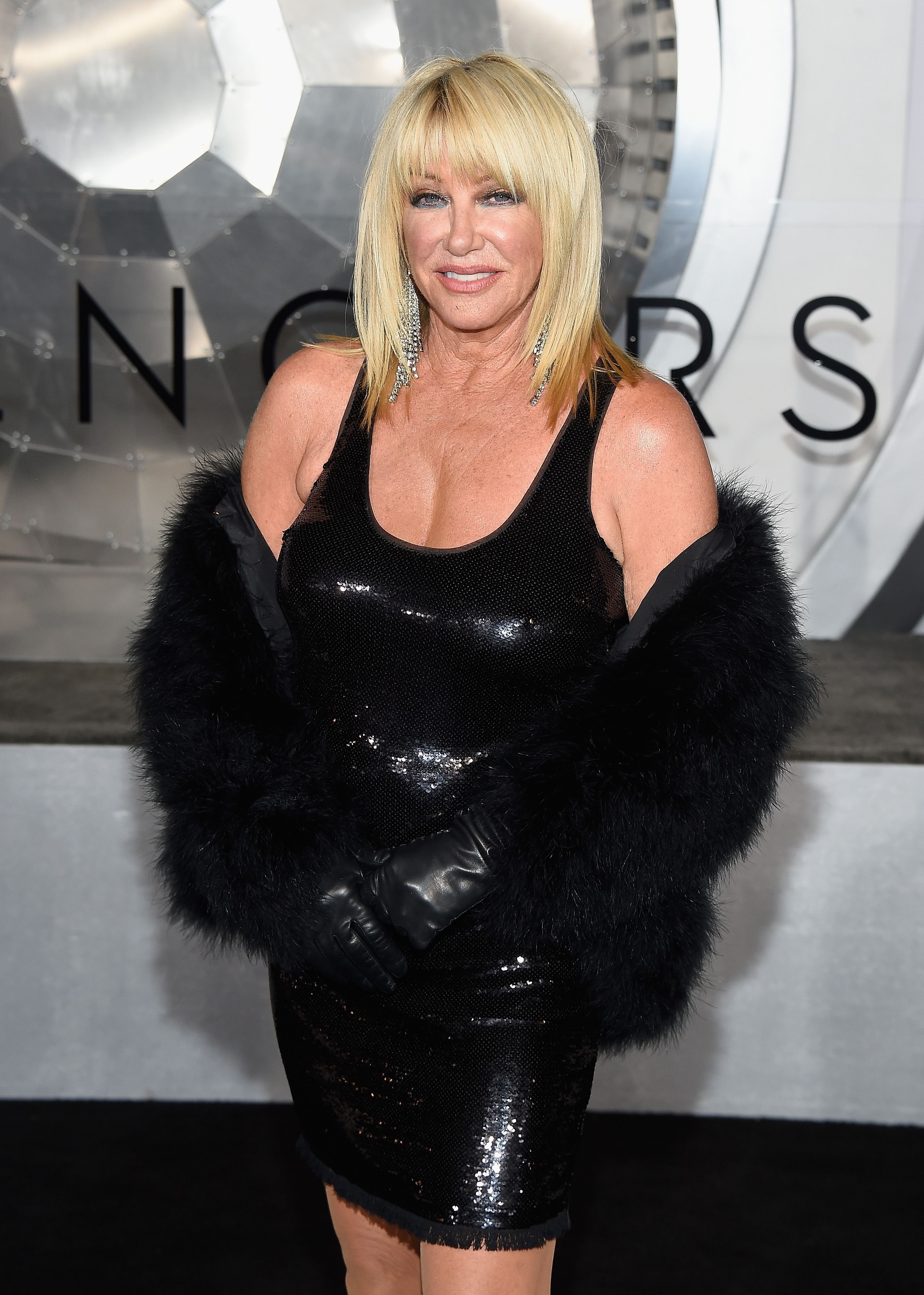 Suzanne Somers during the premiere of Columbia Pictures' "Passengers." | Source: Getty Images
Somers emphasized that everything has been excellent so far with her husband, recalling their every day, at five in the afternoon, would be the beginning of their date night.
The "Three's Company" star credited their luxury of time together as husband and wife to the success they had from raising their children, paying off for their education, and guiding them as they started families after marriage. She noted:
"Now it's just us. Man, are we having fun."
The 74-year old mother held back no information as she proudly shared the growing intimacy they had as lovers despite their age. The pair finds themselves very active each day, even having some alone time as early as dawn.
Somers got fired after asking for a raise that would make her an equal to her co-star, Ritter.
Somers claimed that many see intimacy as a dead-end once a certain age is reached, but clearly, their relationship is a great exception.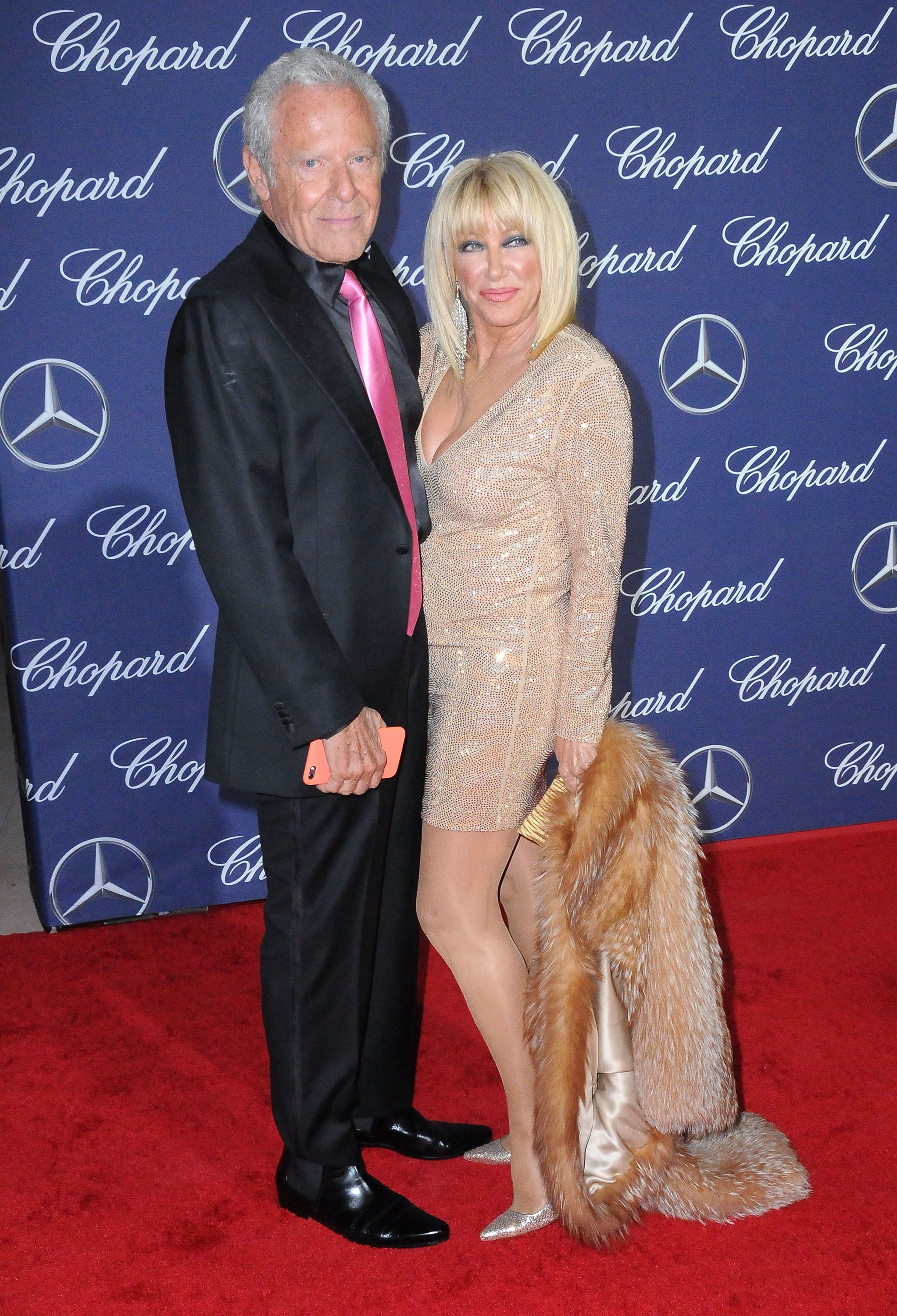 Suzanne Somers and Alan Hamel during the 28th Annual Palm Springs International Film Festival Film Awards Gala. | Source: Getty Images
Over their three-decade-plus relationship, Somers and Hamel's has not fallen short from crazy memories. In a recent Facebook live where Somers filmed makeup, she found herself confused as a seemingly naked man entered their family's property.
The businesswoman stayed calm throughout, asked for the man's identity, and prompted him to leave the premises.
Somers recalled that her husband remained passive throughout, though admitted that it would be a huge mistake to cause any trouble on Hamel's property.
Before the time that Somers became a committed wife and mother to her family, she was a series regular in the popular 1970s sitcom, "Three's Company."
The television classic starred Somers, as Chrissy Snow, alongside John Ritter, and Joyce DeWitt, all of whom she met on the very first day of taping.
Despite the trio's instant chemistry for the show, Somers got fired after asking for a raise that would make her an equal to her co-star, Ritter.
The male star was earning about ten times more than the actress because of the male-dominated industry. When Somers tried to change that, the management was offended.
Please fill in your e-mail so we can share with you our top stories!