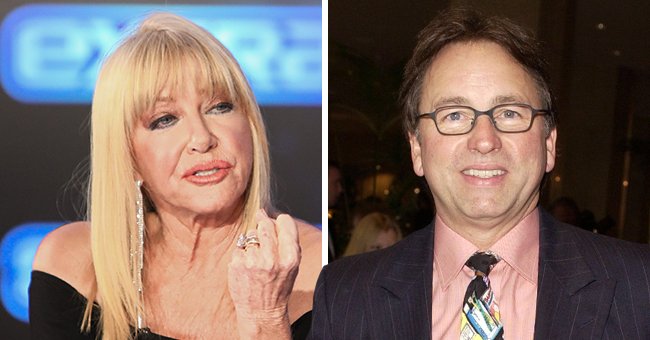 Getty Images
ET: 'Three's Company' Star Suzanne Somers Talks about Her Incredible Career in Candid Interview
There seems to always be a silver lining in the clouds for Suzanne Somers who got fired but came back stronger and still made successful moves in the business world.
Actress Suzanne Somers gushed about her fascinating career to the world on 19th November, during an Entertainment Tonight show tagged "Iconic leading Ladies of the 90s."
The show, which featured other prominent figures like Mellissa Joan Hart, Tisha Campbell, amongst many others, went past Somers' career to reveal other parts of her life, beginning with her near-fatal fall.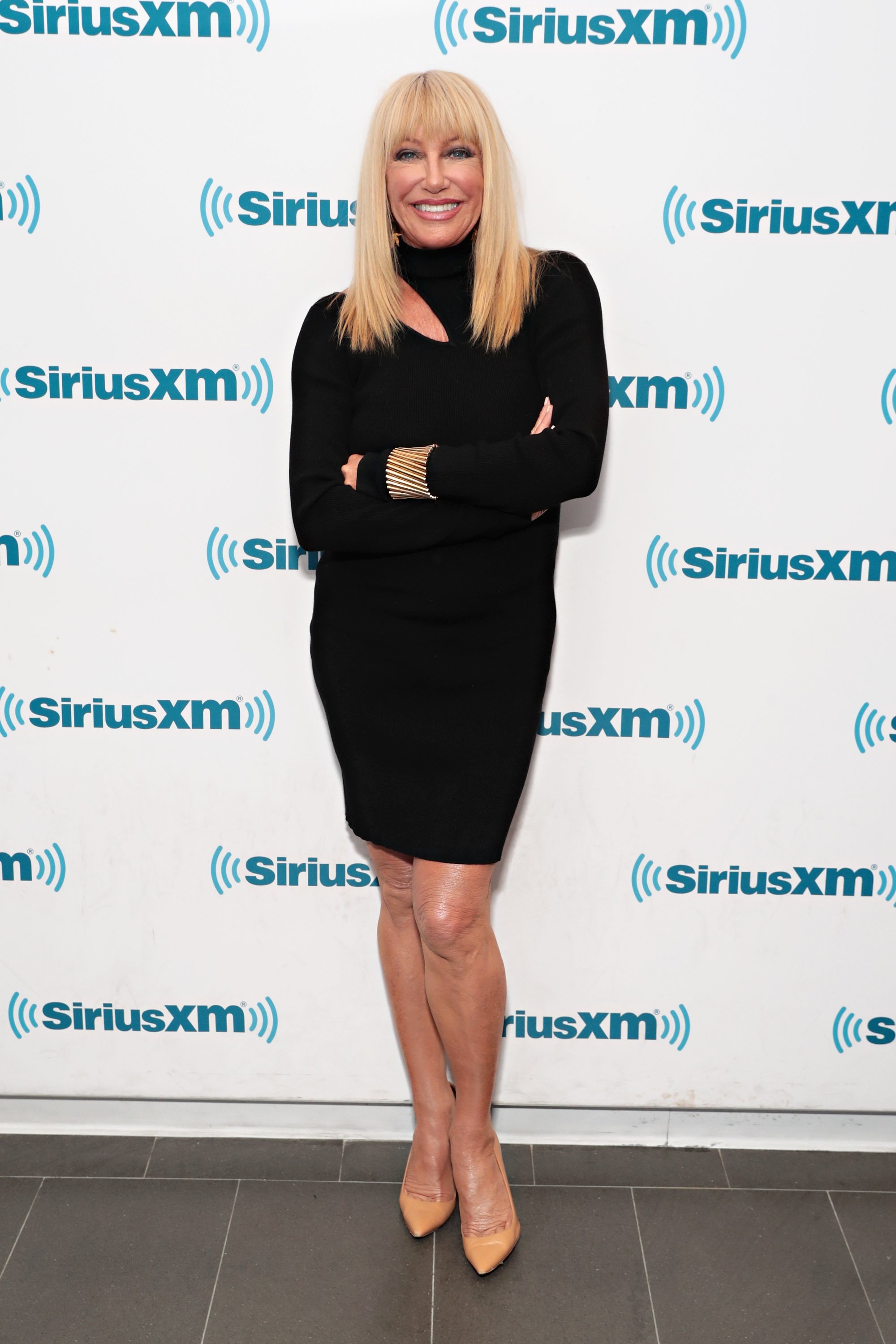 Suzanne Somers visits the SiriusXM Studios on November 15, 2017 | Photo: Getty Images.
During the interview session with ET's Kevin Frazier, the 74-year-old mentioned her scary fall down the stairs with her husband Alan Hamel, who tried to help her down the stairs after she suffered a hip fracture.
Her husband, Hamel slipped, and she followed, falling on top of him. The incident, which occurred in October, resulted in a broken neck and spine fracture. She shared:
"[...] He missed his footing, he was holding my hand, he fell down, and I fell down on top of him. And I broke my neck and fractured my spine…"
While still healing from the hip surgery, Somers had also to undergo neck surgery after the incident, and after eight weeks, the star came back as fit as a fiddle. The star is no stranger to comebacks as she shared her experience of getting fired from her job as an actress on ABC's "Three's Company," in 1980.
Somers stated that she got pregnant at eighteen and had to self educate because of her child.
Somers played the role of Chrissy Snow on the show, which first aired in 1972. She stayed on the show for five seasons but got fired after asking for a raise that would put her on the same payroll as her co-star, John Ritter.
Ritter was earning about ten times more than Somers, which was the trend in the male-dominated industry, and the actress tried to change that upon renegotiation of her contract in 1980.
After Ritter heard the news that she was fired, he got angry with her but made amends with the actress before he died in September 2003 from an aortic dissection at 54 years.
A few years after she was fired, the show went off the air after eight seasons in 1984, and Somers realized her rejection for a raised salary was only a blessing in disguise.
The actress also told Frazier that at the time she played Chrissy, most of her followers had no idea she was a single mother at age thirty-one. She stated that she got pregnant at eighteen and had to self educate because of her child.
Moving on from her acting dream to a beautiful career as a writer and performer, the beautiful star actress recently released her 27th book titled, "A New Way To Age."
In addition, Somers started a fitness and skincare empire with her husband of 42 years, Hamel. She stated that all her careers had hit walls at various points, but she made sure to reinvent herself and kept going.
Please fill in your e-mail so we can share with you our top stories!