Suzanne Somers, 73, Dazzles in Chic off-the-Shoulder Dress in a Photo after Her Neck Surgery
Suzanne Somers looked ageless as she gave fans updates about her health. The Hollywood star who recently underwent a neck surgery seemed as good as new while she posed with her loved ones.
Suzanne Somers is back and better, and she wanted fans to know in her latest Instagram uploads while rocking a chic dress and a big smile. The Hollywood star, wanted her lovers to know she was still on the mend while keeping up her health following her neck surgery.
In the one-photo Instagram post she shared, Somers, who acted in "Totally Minnie," rocked a spotless look as she donned a figure-hugging off-the-shoulder black dress.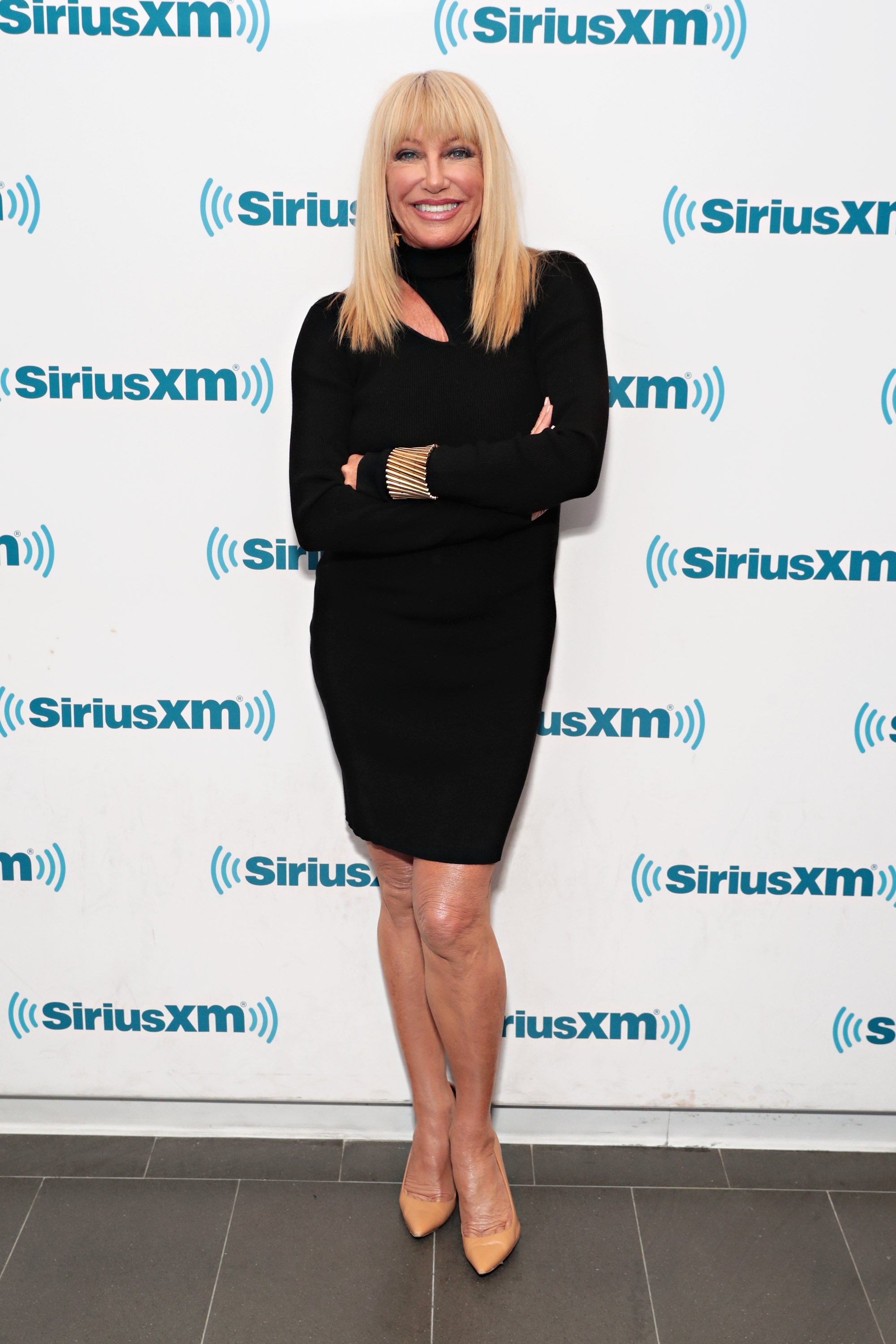 The actress posed with her loved ones, who had similar big smiles. While Somers added a wide field bracelet to her glam, she proved her blonde hair in sparse stylish bangs. Somers captioned:
"SURPRISE!!! The family is here, and we will reveal the October SUZANNE Select Box… I'm not quite camera-ready, but my two favorite guys are here…"
Fans were quite pleased in the comment section as they cheered Somers and sent out prayers for her speedy recovery. Others could not get over how sweet her family looked as they gushed over the trio. 
Weeks ago, the 73-year-old got fans worried after updating them on social media about her fatal fall. Somers had missed her steps on the stairs with her spouse, Alan Hamel, but she got the most injury.
Alluding to her holistic approach to health, the yoga expert shared that one did not have to fall apart while aging.
During her doctor's appointment, the star author was told she fractured two vertebrae in the neck area, requiring immediate surgery. Fans are glad that she is out of harm's way.
In her neck surgery update, the blonde bombshell wrote about how she and her spouse were putting in effort concerning her health over a previous hip fracture and was still recovering, but she reassured fans that there was no cause for alarm.
Somers and Hamel have been married since 1977 and have kept their love for each other as a priority over the years. During one of her interviews, she confirmed this.
The star gushed as she shared that her spouse was still very attractive, and she listed some of his admirable qualities. Referring to Hamel as her "soulmate," Somers commended his success.
Once speaking with People, Somers, a fitness enthusiast, reflected on aging as she declared that she loved it. The "Three's Company" star noted that aging came with wisdom, no one could buy.
Alluding to her holistic approach to health, the yoga expert shared that one did not have to fall apart while aging as she encouraged workouts and healthy dieting.