Suzanne Somers Reveals She Underwent Neck Surgery after a Terrible Fall — Details Revealed
Suzanne Somers recently had neck surgery after falling at home with her husband, Alan Hamel. Though she is recovering fine, the actress is taking some time off her regular schedule.
American actress Suzanne Somers is recuperating after suffering a fall that left her in severe pain. The actress opened up about her healing journey in a new Instagram post.
The post featured a photo of Somers wearing a long off-shoulder black dress. Flashing a smile and standing at akimbo, the legendary actress struck a gorgeous pose.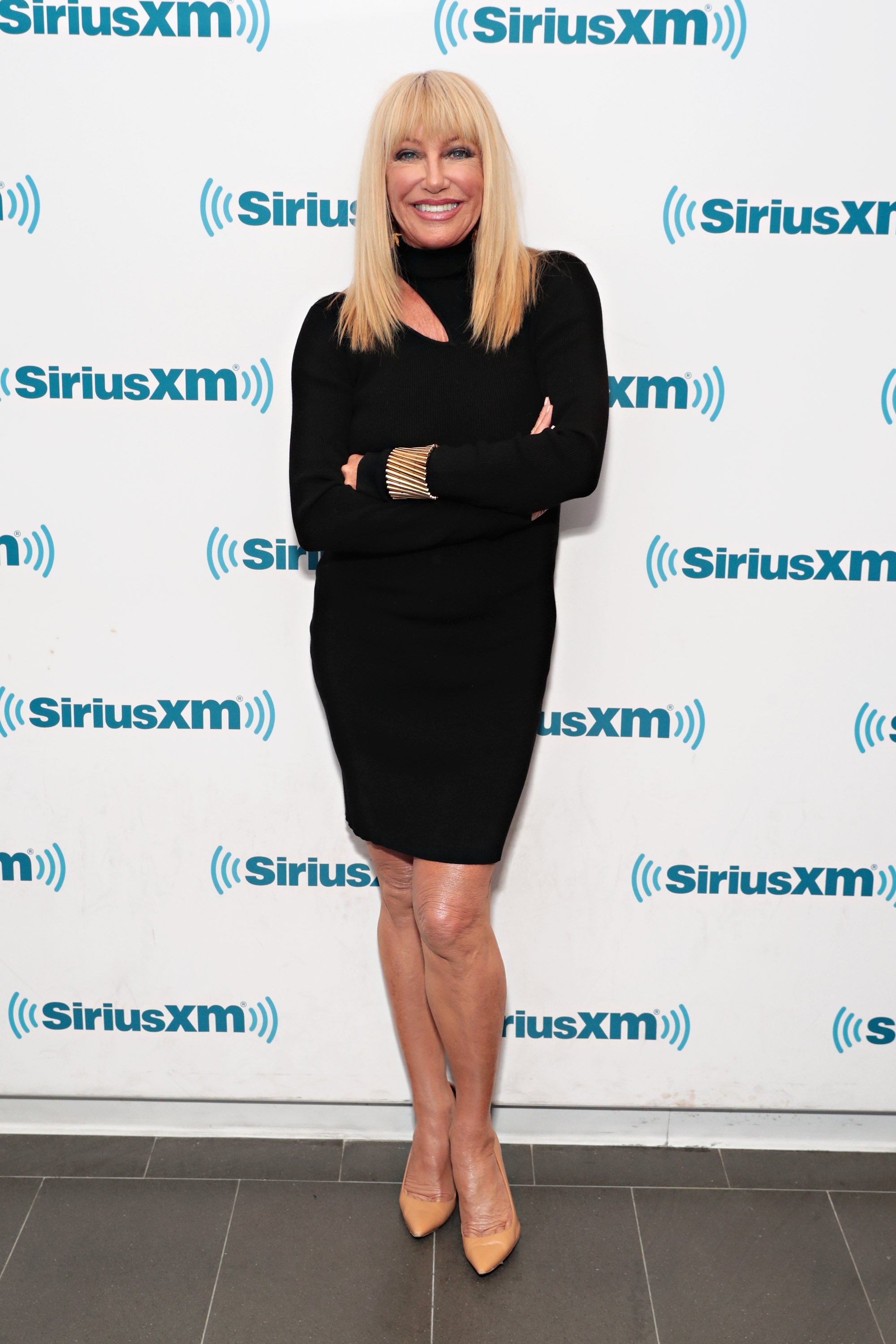 In the caption, Somers revealed that she is recovering from a neck surgery following the fall. The actress and her husband Alan Hamel tripped and fell while coming down the stairs of their home.
She explained that the fall resulted in intense pain for her, and nothing seemed to help her get relief. After getting a scan, it was revealed that two vertebrae were out of place and causing pain.
The anomalies were, however, corrected with neck surgery. Though Somers is recovering well, she admitted to needing more time before resuming her everyday activities. The actress concluded by writing:
"As always, I so appreciate your love and support. Be back soon! Love, Suzanne"
The post caught the attention of several fans and followers who took to the comments section to share their best wishes with their favorite actress, Somers, and her husband.
While speaking to Today, Hamel explained how the accident happened. He revealed that he lost his balance after accidentally stepping on the edge of a boulder at the top of a staircase.
Staying active is essential to her anti-aging regimen.
At the time, he and Somers were holding hands, and so he dragged her down with him. Though his wife got hurt, Hamel was lucky enough not to have any injuries. Before their fall, the couple hosted Facebook live shows, and Hamel hopes they can return to it, depending on how Somers feels.
Somers' recent fall is not the first she is experiencing this year. The actress previously fractured her hip when the private tram to her house in California stopped halfway up the hill.
As part of her recovery, she was required to stay motionless for several weeks after having surgery to correct the injury. Being a fitness enthusiast, this did not come easy for Somers.
By June, the actress was more than eager to get moving again and noted that staying active is essential to her anti-aging regimen. At 73, Somers is still stunning, and it is safe to say that this legendary actress had indeed hacked the trick to looking young forever.