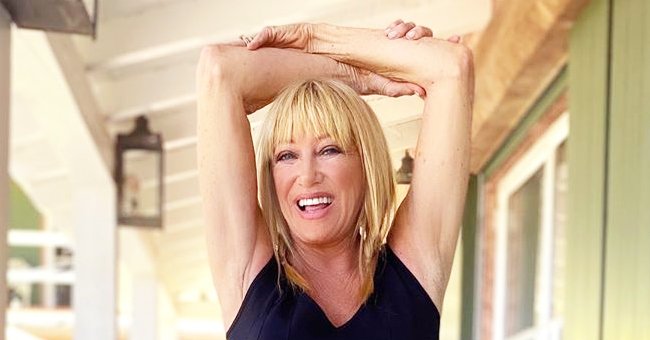 instagram.com/suzannesomers
Suzanne Somers Looks Gorgeous at 73 and Says She Loves Aging as It Gives Her Wisdom
American actress and businesswoman Suzanne Somers is a timeless beauty who enjoys aging, saying she has a wisdom that no young person can buy.
Some people fear aging and look with dread as they approach their later years, but actress Suzanne Somers is not of that category, instead, she enjoys the fact that she is getting older.
Somers will join Billy Banks, who is renowned for being the creator of "Tae Bo," as well as Jake Steinfeld of "Body of Jake," for a workout and happy hour for those stuck at home during the COVID-19 pandemic.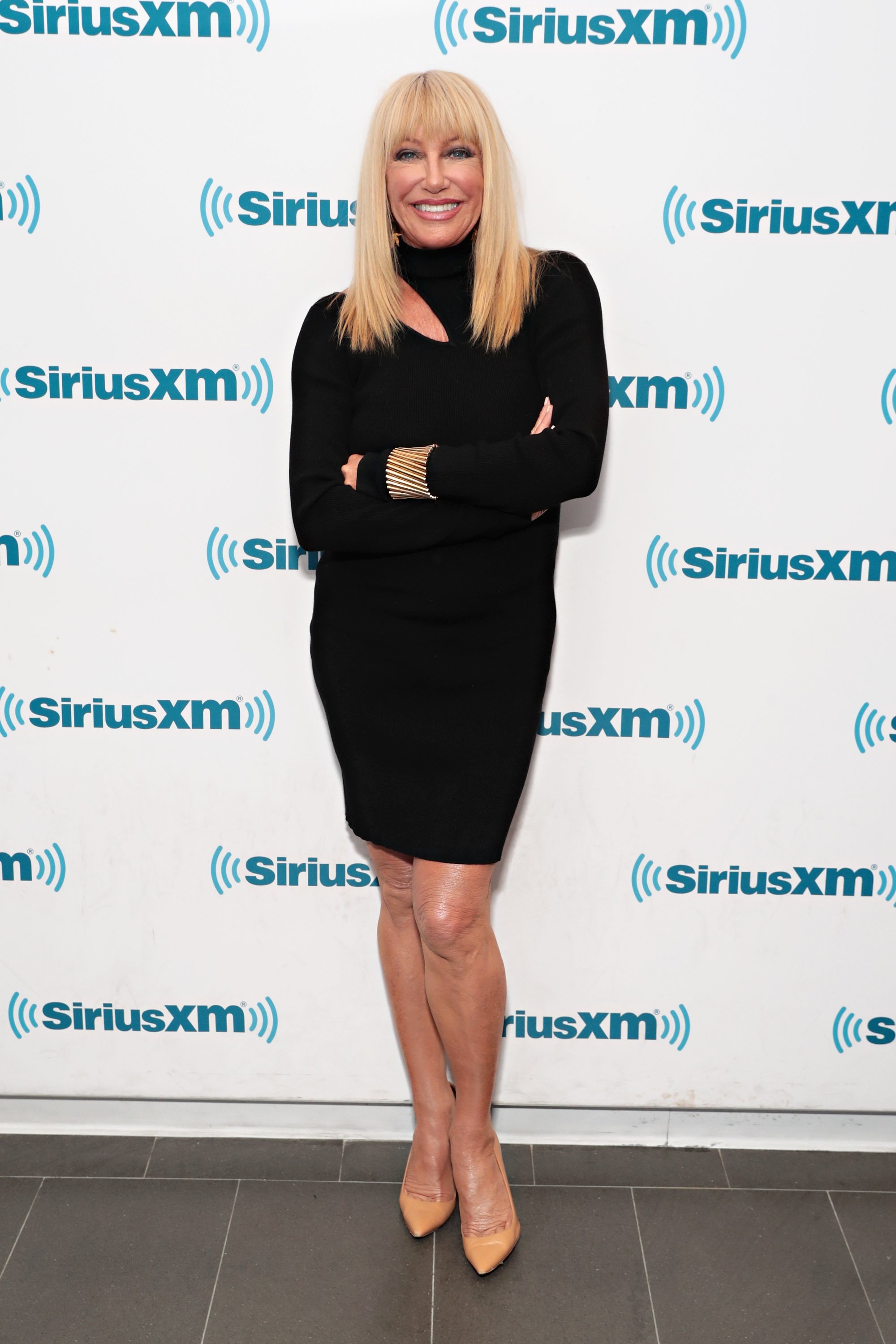 Suzanne Somers visits the SiriusXM Studios on November 15, 2017| Photo: Getty Images.
One thing the trio have in common is that they are fitness legends from the 90s, and in conjunction with Movement by Michelob ULTRA Live, they will live-stream the hour-long workout session on Thursday.
Speaking to People, Somers said that the collaboration couldn't have come at a better time. She narrated how she fractured her hip when the private tram to her house stopped midway up the hill. She said:
"There was no choice but to jump. It was dark, and I landed very badly."
After undergoing surgery, Somers needed to stay motionless for several weeks, an uneasy task for her, given that she is a fitness enthusiast. Thus, she remained eager to get moving again because staying active was important to her anti-aging regimen.
Somers explained that humans do not have to fall apart while aging, adding that it was of utmost importance to preserve the muscle mass and find the movement protocol that suited them and kept to it.
Somers said she has never enjoyed anybody in her whole life the way she enjoys her husband.
Somers further explained that she thought about those stuck at home and how important it was to light a fire under them, which was what she and her colleagues were trying to do with "Movement by Michelob ULTRA Live."
Towards the end of her chat with People, the wellness and fitness instructor spoke about her love for aging, saying:
"One thing I love about aging — and I do love aging — I've got a wisdom that no young person can buy. You earn it."
Aside from aging gracefully, Somers also has one longing desire for her 75th birthday celebration, which is to pose nude for "Playboy." If that wish comes true, it will mark the third time the actress would pose for the magazine, the others being in 1980 and 1984.
Suzanne Somers is married to Alan Hamel. The couple has been together for 42 years and enjoys a romantic and sexy relationship. In another chat with People, Somers said she has never enjoyed anybody in her whole life the way she enjoys her husband.
Somers has enjoyed an incredible acting career but has also faced difficulties including being fired from her role as Chrissy Snow on "Three's Company," when she was at her peak on the show.
The reason for her sack was controversial, with ABC firing the star actress after she asked for a pay hike from $30,000 to $150,000, the same fee her male costar, John Ritter, was receiving.
Please fill in your e-mail so we can share with you our top stories!