Elsa Peretti, the Jewelry Designer behind Collections for Tiffany & Co Dies at Age 80
Elsa Peretti, jewelry designer known for her contributions to Tiffany & Co., has died at 80. Let's take a look back and remember her legacy.
Elsa Peretti was born in Florence, Italy, before revolutionizing the luxurious jewelry industry. Her death was announced by The Nando and Elsa Peretti Foundation on March 20, two days after she passed on March 18. 
Her organization wrote that she was a woman of "extraordinary generosity" and would be remembered for her example. She would be remembered the same way by many, as she generously shared her talent with the world through her jewelry designs. 
#ElsaPeretti died Thursday night at the age of 80. In light of the sad news, we're resurfacing T&C's 2016 interview with the iconic jewelry designer, in which she spoke about her legacy and how she wants to be remembered. https://t.co/7UsiwJwkch

— TOWN&COUNTRY (@TandCmag) March 19, 2021
Vogue argued that she is most likely the most successful woman to work in jewelry, given her unique sense of style. The magazine describes her work as:
"Carved, pure—irresistibly touchable—it has been called jewelry as sculpture, sculpture as jewelry, and the most sensuous jewelry in the world."
HER HUGE CONTRIBUTION
THE BEGINNING OF SUCCESS
Peretti started working for the luxury brand Tiffany & Co. in 1974. Over time, her designed pieces amounted to 10% of the company's total sales and continue to be on the best-sellers list. 
As a recognition for her contribution to the brand, she was given a one-time fee of $47 million. While known for her designs with Tiffany & Co., she was a successful businesswoman that veered away from her family's traditional life. 
More than her pieces, Peretti became known for her quiet support of her friends.
Remembering Elsa Peretti, the Italian model turned Studio 54 poster girl who forged revolutionary jewelry designs with Tiffany & Co. that made her a household name. https://t.co/ZUfyhCjFKR

— VANITY FAIR (@VanityFair) March 19, 2021
A WEALTHY FAMILY
Since 1974, Peretti has created over 30 iconic jewelry collections for Tiffany. In 2012, her contract was renewed until 2032. Although she is no longer around, her work will definitely live on forever as it's become an important part of the Tiffany & Co. brand. 
Despite the payout that came with the contract, it was more than just about money for Peretti. She already had many, as her father, Nando, was one of Italy's most successful postwar industrialists. 
After a tough battle with Italian courts and tabloids, she inherited much of her father's fortune. However, it was her work at Tiffany that gave her her life purpose. She was good at what she did, and she used her craft wisely by collaborating with some of the world's best brands. 
"I became a jewelry designer because I knew how to do something with a pencil and sketch my ideas. My friends admired what I was doing. The kind of attitude then was, Why not?"
RIP Elsa Peretti pic.twitter.com/v1i5eoExOu

— Nina Garcia (@ninagarcia) March 19, 2021
STARTING HER CAREER
She moved to Spain in 1964 to model. Four years later, she went to New York and quickly became acquainted with the likes of Andy Warhol and Halston. This same circle would change her life in the long run, as it opened up doors for her. 
Her jewelry was first worn down the runway at a Giorgio di Sant'Angelo show, but she collaborated with Halston for years, for whom she designed both jewelry and perfume bottles.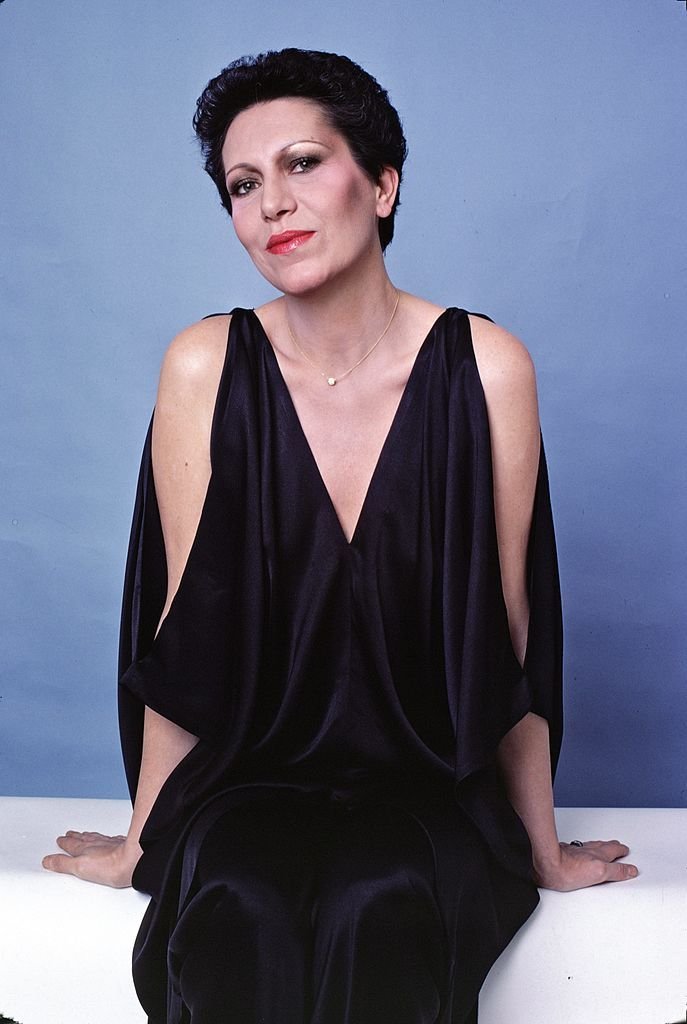 WELL-LOVED DESIGNS
Knowing her excellent craft, Halton introduced Peretti to Tiffany, a relationship that lasted for almost 50 years.  After being launched into the scene, people raved about her designs.
All of a sudden, people were eager to collect Peretti designs. Regardless of where they were in the US, all Tiffany & Co. branches had lines, and people purchased her pieces.
Remembering Elsa Peretti, the designer who revolutionized jewelry design in the 1970s. https://t.co/7OnnvmRlU2

— Vogue Magazine (@voguemagazine) March 19, 2021
HER GREATEST LEGACY
Peretti was seen as a revolutionary icon, encouraging women to break from tradition by shopping for jewelry themselves rather than having men buy them. 
More than her pieces, Peretti became known for her quiet support of her friends, fitting as one of her best-loved pieces includes an open heart. She joins the growing list of celebrities and influential people who have passed this year.