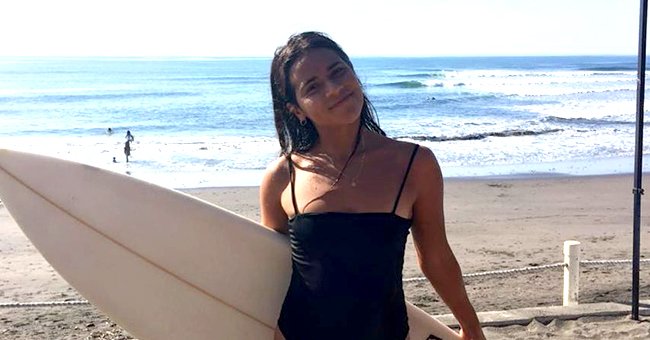 Instagram/katherinecook7
Olympic Surfing Hopeful Katherine Diaz Dies at 22 after Being Struck by Lightning Amid Training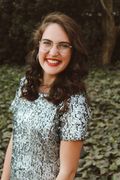 One of El Salvador's trailblazing surfers, Katharine Diaz, passed away at 22 after being shocked by lightning whilst training for an upcoming competition.
El Salvador's surfing federation has confirmed that one of the best up-and-coming surfers, Katharine Diaz passed away after being struck by lightning whilst training.
Diaz was only 22-years-old, known not only for her skills on the surfboard but also for making surfing a beloved sport in her home country, especially among women.
STRUCK DOWN
Diaz was reported to have been in the water on her board when she came over to hug her friend. When Diaz pulled away, she was struck, dying instantly. Her uncle, Beto Diaz, was in the water with his niece revealing:
"She, the friend, was thrown by the force of the lightning strike too, the board threw me back. Katherine died instantly."
The incident took place whilst the 22-year-old was training at El Tunco beach in southwest El Salvador for an upcoming competition.
PADDLE OUT
Various Salvadoran sports organizations have shared their heartfelt condolences and shock over the sudden loss of the professional athlete.
Diaz's last moments were spent working on her surfing career as she was training for the ISA World Surf Games.
The surfing federation released a statement that a paddle-out ceremony will be held in honor of Diaz on Tuesday to celebrate her passion and motivation for surfing and life.
MOURNING THE LOSS
Diaz was a talent recognized on her home soil and made waves on an international level. The International Surfing Association after news of her death broke reading:
"Katherine embodied the joy and energy that make surfing so special and dear to us all, as a global ambassador of the sport."
The 22-year-old had made a name for herself as a Salvadoran surfer competing at an international level at competitions such as the ISA World Surfing Games and ISA World Junior Surfing Championship.
TAKING IT TO THE NEXT LEVEL
Diaz's last moments were spent working on her surfing career as she was training for the ISA World Surf Games, which would take her surfing career to the next level.
Diaz was working towards becoming an Olympic athlete. The upcoming competition is a qualifier for the 2022 Tokyo Olympics, where surfing will make its debut as part of the legendary games.
The 22-year-old surfer is deeply mourned by her family, the surfing community, and her home country of El Salvador. Twitter was bombarded with tributes and messages, remembering Diaz after she passed away.
Diaz was remembered by Yamil Bukele, the Salvadoran Sports Institute president, who shared a heartfelt message on social media and his condolences with the Diaz family.
Please fill in your e-mail so we can share with you our top stories!