Kimora Lee Simmons' Daughter Aoki Flaunts Her Slim Legs Wearing a Trendy Coat Dress & YSL Bag
The wise beyond her years and socially and spiritually aware Aoki, daughter to Kimora Lee Simmons, took to Instagram, wowing everyone with her poses and fashion sense. 
Aoki Simmons is the daughter of the entrepreneur and model Kimora Lee Simmons. It seems like good looks and modeling run through both their genes, with Aoki showing off her slim legs while posing in a trendy coat dress and YSL bag.
Aoki looked absolutely stunning while posing in a brown and yellow-themed post. The two photos caught the natural beauty's legs and other beautiful attributes just perfectly.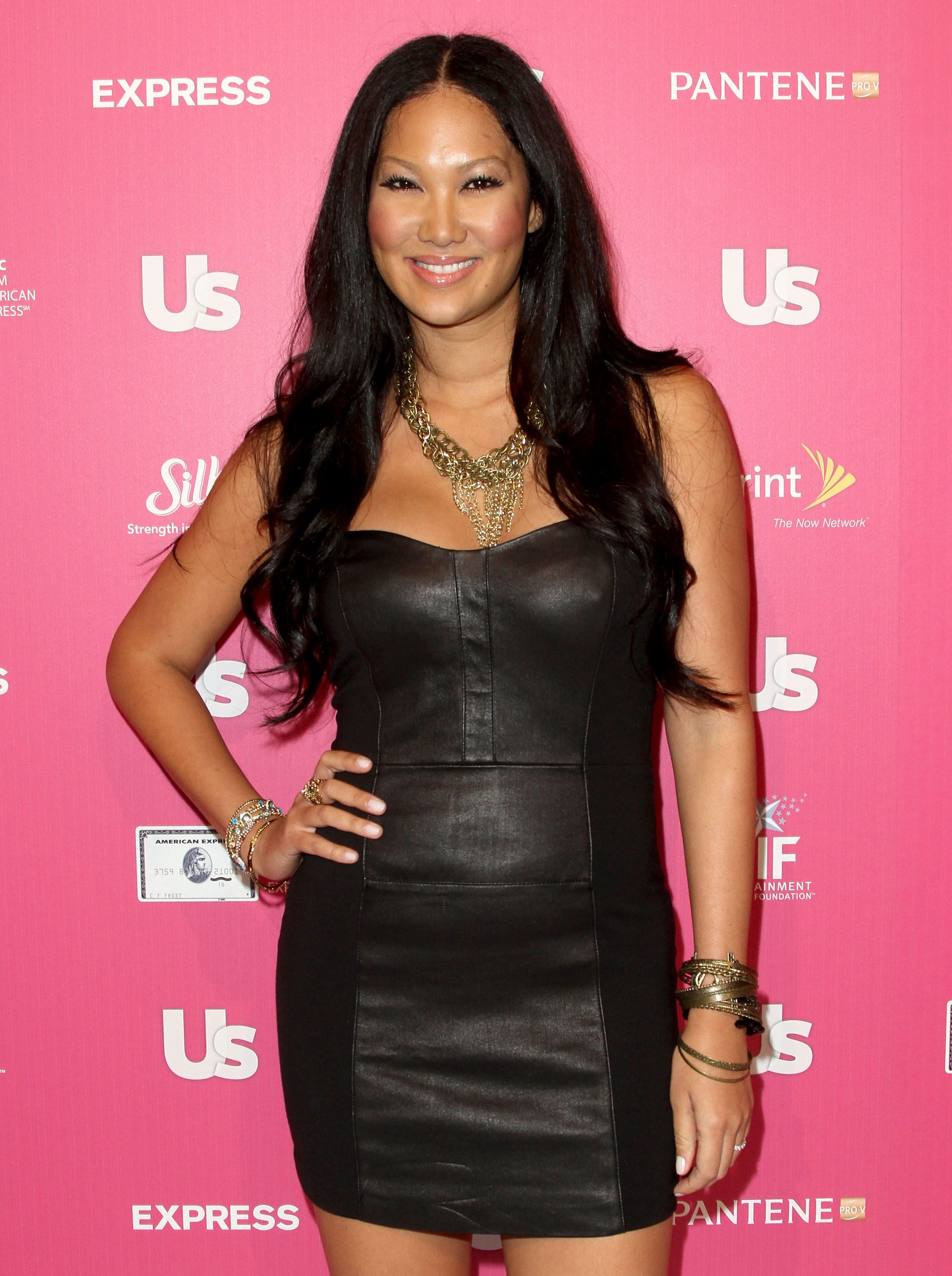 WHY YOU THROWING FITS? 
The photo and fashion shade schemes were on point with a yellow bag, brown coat, and light brown backdrop, emphasizing her glowing and effervescent skin. Taking to the caption, Aoki wrote: 
"Are you a toddler in a grocery store? Ok, then why are you throwing fits! 😂 #ootd @lisanhoang."
The only colors that stuck out from the general tone were her quirky sneakers which cleverly challenged the whole look in terms of style and shade. In one of the pics, she skillfully put her sneaker against the wall, flaunting her gorgeous leg.
HEALTHY HAIR
Her luscious and curly dark hair looked intensively healthy as it was pulled back to reveal her striking features. She wore golden earrings paired with a golden necklace which added some extra dazzle and glow to the color scheme. 
Speaking about what she does in the pandemic to look after herself, she named reading as one of her hobbies.
Commentators loved the photos, gushing in from all corners of the internet, with many wondering what the random caption was about. The post received just under 11,900 likes in total. 
WISE BEYOND HER YEARS 
Having been accepted into Harvard at the young age of 16, Aoki certainly appears wise beyond her years. This was proven even more by her socially conscious post speaking to her white friends in relation to George Floyd's death, where she wrote: 
"My non-black friends, I can not begin to unpack your silence. I am scared of what it will tell me."
She has also proven to be spiritually aware, taking time to share and post mindfulness-related content on her social media platforms. 
GIVING BACK
It seems that Aoki might have inherited not only her looks but also her social awareness and compassion from her mother. Taking to the Skid Row, Aoki and her family provided poor individuals with food on Thanksgiving. 
Taking to Instagram, Aoki posted a picture of herself handing out food to the disenfranchised residents. In true socially aware fashion, Aoki wrote in the caption that this was what the holiday should be about and not based on a colonial story. 
Of course, this socially and spiritually aware mature young lady also has hobbies that exude that personality. Speaking about what she does in the pandemic to look after herself, she named reading as one of her hobbies.
Beyond that, she also says she enjoys passing the time doing exercises. These include running, yoga, and ballet, but the model says she finds a huge sense of comfort from novels specifically.