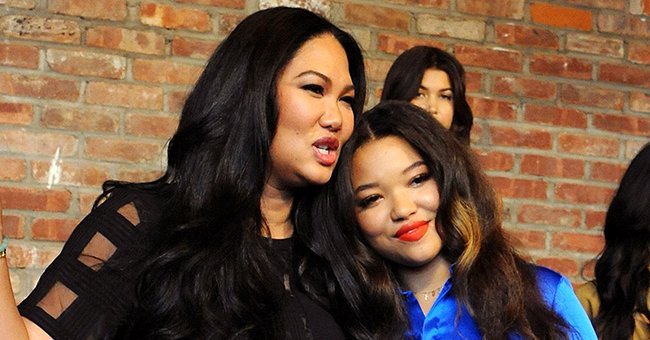 Getty Images
See Cute Pic Kimora Lee Simmons' Daughter Ming Posted of Brother Wolfe in a Red Sweater & Jeans
Kimora Lee Simmons' daughter, Ming Lee Simmons, recently posted a photo of her brother, Wolfe Lee Leissner, on Instagram. Take a look at how much the boy has grown.
Recently, Kimora Lee Simmons' eldest daughter, Ming Lee Simmons, expressed great pride in how her half-brother, Wolfe Lee Liessner, has grown. She updated fans in her Instagram Story.
In the fresh feed, Wolfe was pictured standing on the parking grounds peppered with dried leaves. The charming boy looked like he enjoyed his sunny day out.
Wolfe beamed with a smile while standing in front of a parked car. The five-year-old boy wore a red long-sleeved shirt, dark blue pants, and black sneakers.
The little child tied his long hair on the back but left a few strands of his locks to fall on both sides of his cheeks. Ming found the picture precious.
Ming's photo had no captions to describe Wolfe. Rather than a lengthy post, 21-year-old Ming posted three smiley faces surrounded by tiny hearts.
As much as Ming adored Wolfe, Kimmora also loved her son, whom she shares with her husband Tim Leissner, a 49-year-old investment banker.
Wolfe, the couple's first child, was born in 2015 after the "America's Next Top Model" star married Tim in 2013. The boy is officially Ming and Aoki's half-brother.
Wolfe is also 11-year-old Kenzo Honsou's half-sibling. Kenzo is Kimmora's son from ex-boyfriend Djimon Honsou, whom she dated from 2007 until 2012.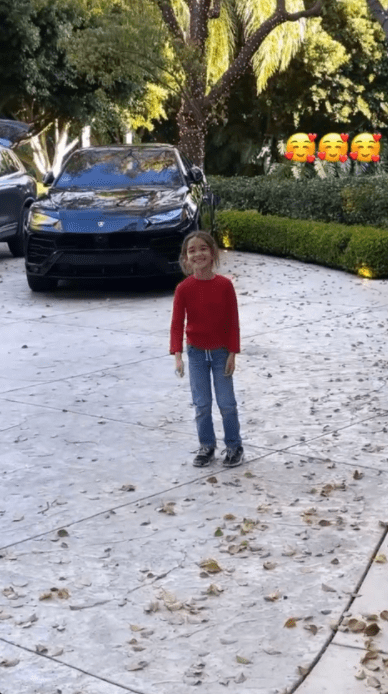 Ming Lee Simmons' Instagram Story showing brother Wolfe Lee Leissner standing in the middle. | Photo: instagram/mingleesimmons
Last year, Wolfe got fans excited and impressed with the length of his hair.
In addition to their blended family, Kimora and Tim adopted 10-year-old Gary in January last year. The boy joined the family shortly after Ming and Aoki left for college.
In 2019, Kimora relaunched her iconic 90s brand, Baby Phat. She spearheaded the relaunch with Ming and Aoki, her daughters from her past marriage to Russell Simmons.
Since Baby Phat relaunched, the brand has expanded with its first-ever beauty line, Shimmer Dreams. She noted that it felt like a "natural evolution" to work with her daughters on this project.
Meanwhile, last year, Wolfe got fans excited and impressed with the length of his hair. An earlier video shared by Kimora showed her son skating around the house with Kenzo.
Please fill in your e-mail so we can share with you our top stories!