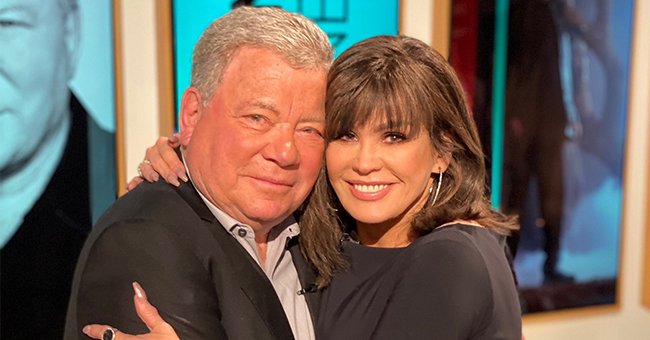 Instagram/marieosmond
Marie Osmond Rocks a Stylish Pant Suit in a Post Celebrating William Shatner's 90th Birthday
Singer Marie Osmond recently warmed the hearts of her fans and Instagram followers with a sweet birthday tribute to her friend, actor William Shatner, while rocking a fabulous black pantsuit.
On March 22, Canadian actor William Shatner turned 90 years old. Singer Marie Osmond joined the overwhelming internet birthday celebration for the actor by posting a sweet tribute on Instagram. She wrote:
"Happy 90th Birthday to my TV crush #CaptainKirk @williamshatner!! ♥️♥️♥️ Hope you have the best day ever, love you to pieces my dear friend!"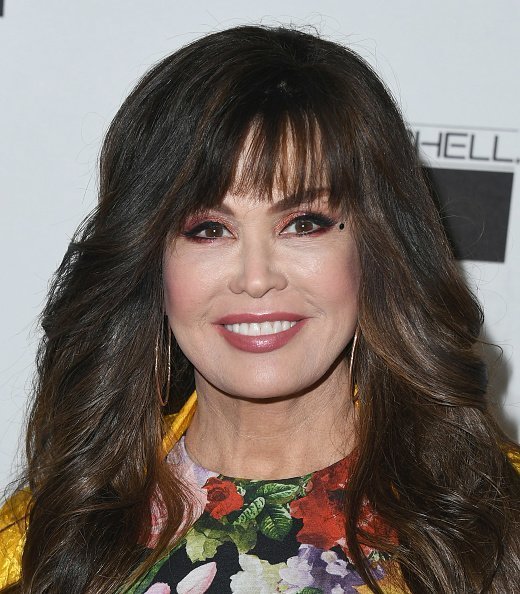 Marie Osmond at The Beverly Hilton Hotel on May 21, 2018 in Beverly Hills, California | Photo: Getty Images
Osmond's beautiful birthday message to her dear friend, Shatner, accompanied a sweet throwback photo of her and the 90-year-old birthday boy captured in a warm, friendly hug.
While Shatner looked dashing in an elegantly cut black jacket paired with a pair of gray pants, Osmond looked breathtaking in an equally elegant pantsuit.
The glimmering black ensemble featured a figure-fitting jacket with flared sleeves that were styled with silver-rimmed holes. She paired the jacket with a pair of matching pants and wore her signature chestnut locks in a simple style with bangs.
Osmond's fans hurried off to the comments section to join her in celebrating Shatner. Many added comments about how fabulous she looked in the photo while complimenting Shatner on how young he looks for his age.
While the numbers 90 and 64 are many decades apart, Marie Osmond's husband, Steve Craig is just as charming [as Shatner].
A day before Shatner's 90th birthday came, he exclusively spoke to Closer Weekly about his life so far and how turning this new daunting age is shaping his life generally and as an actor.
The actor who is set to appear in a new romantic comedy, "Senior Moment," later this month, revealed that nothing could get in the way of him enjoying life to his fullest. The "Star Trek" icon explained how he feels about his new age:
"I'm turning it upside down and celebrating my 60th birthday. I have been fortunate in being healthy. I only wish my shoulders didn't ache."
Fondly referred to as Bill, the actor said that he is having the best time and scoffed at the idea of retiring. He spoke about his family and focusing on the good aspects of the pandemic, like developing oneself.
While the numbers 90 and 64 are many decades apart, Marie Osmond's husband, Steve Craig, is just as charming. Last August, the singer celebrated Craig's birthday with a heartfelt post on her Instagram like she did Shatner's.
She shared a beautiful couple's snap of her and Craig posing in front of a mountain range in Colorado with a cute caption in which she referred to him as her sweetheart.
Osmond first tied the knot with Craig in 1982. They were married for 3 years and had a son, Steven, together before parting in 1985. The singer went on to marry Brian Blosil a year after.
They had two children and adopted 5 more. In 2007, Osmond and Blosil revealed that they were getting divorced. Three years later, she shocked the world when she remarried her ex-husband, Craig.
Osmond is a happy, brilliant woman surrounded with love from family, fans, and friends like her iconic pal, Shatner. This particular 64-year-old is certainly doing great!
Please fill in your e-mail so we can share with you our top stories!