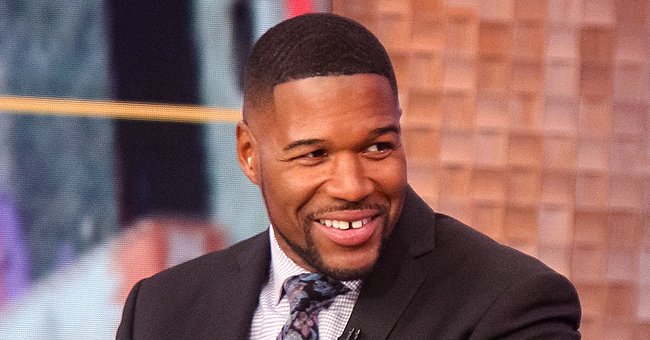 GettyImages
Michael Strahan's Daughter Tanita Shows Cheekbones & Stunning Afro as She Smiles in New Photos
Tanita Strahan, Michael Strahan's first child and daughter, looked adorable in new Instagram photos as she showed off her cheekbones and stunning afro.
The adorable smile runs in the family! Michael Strahan's daughter, Tanita Strahan, took to Instagram to share pictures of herself stunning in a stylish afro hairdo.
The photos showed the 29-year-old seated in a restaurant, holding a wine glass as she posed for the camera. She looked casual in a black pullover and hoop earrings, with a dust of pink eye shadow accentuating her facial features.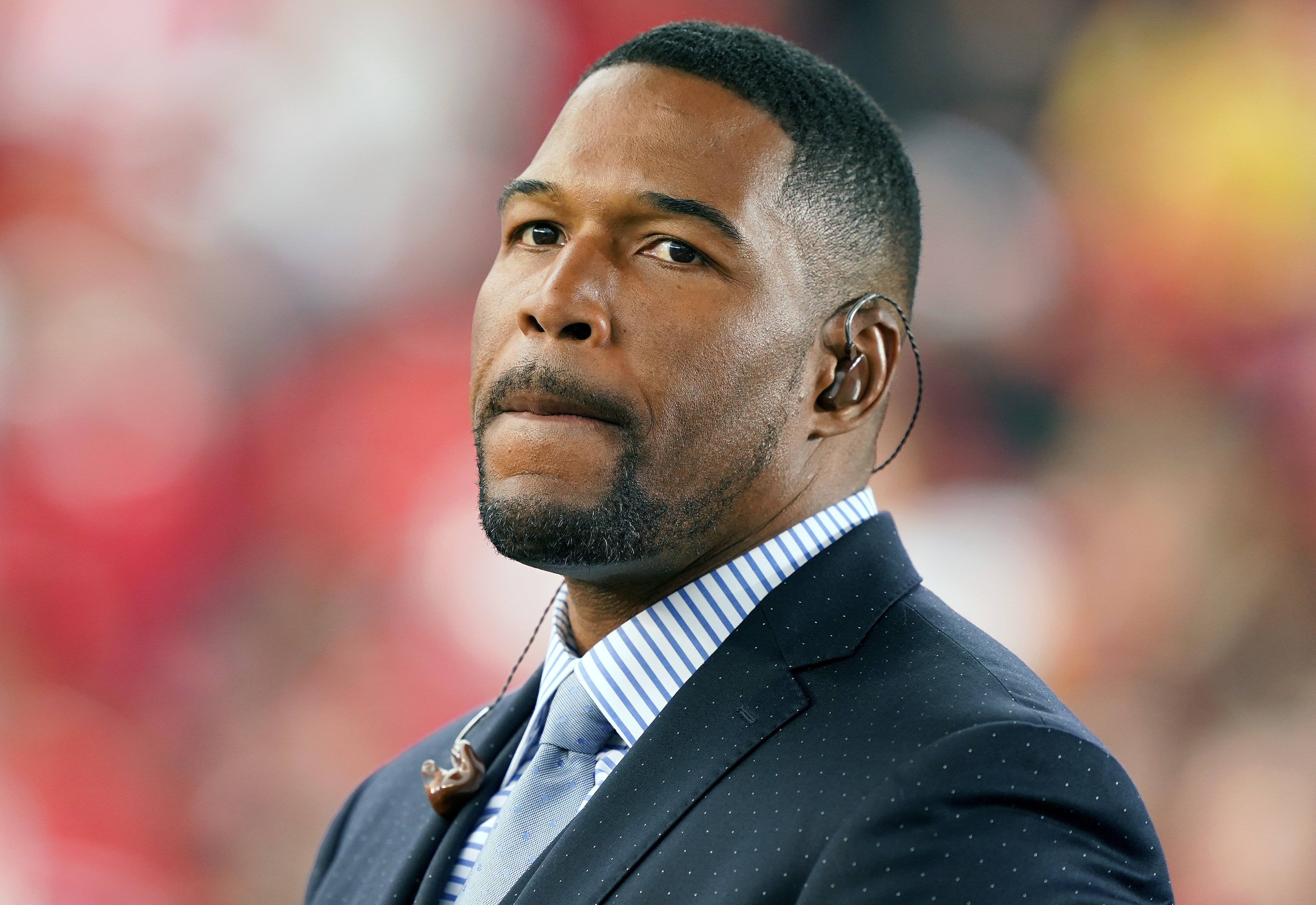 Michael Strahan at the NFC Championship game between the San Francisco 49ers and the Green Bay Packers in January 2020. | Photo: Getty Images
Tanita sported her dad's signature wide smile in both shots which highlighted her high cheekbones, adding a spark of glamour to her freckled face. Fans took to the comment section to compliment the beautiful damsel.
Most expressed their love for her gorgeous curls. Like her other siblings, Tanita bears an undeniable resemblance to the television personality and former NFL star as evident in the pictures.
She also inherited his flair for the arts, becoming a visual artist and imparting the world with her immense talent, another shared trait with her dad. Additionally, the artistic genius has a degree from LA's Institute of Design and Merchandising.
The retired football star welcomed Tanita in 1992 with his first wife, Wanda Hutchins. The exes also share a son, Michael Strahan Jr., Tanita's brother.
Not only do they complete his world, they also double as his source of strength.
Following his divorce from Hutchins, Michael married Jean Muggli, with whom he shares twin daughters, Isabella and Sophia. Following his highly-controversial divorce from Muggli in 2006, the pair ended up in their mom's custody.
The twins, now 16, have gradually made their way in entertainment, appearing in several of their dad's TV shows while garnering an impressive number of followers.
Sophia and Isabella have also experienced their moments of fame, most notably, their vastly publicized 2015 interview with then-first lady Michelle Obama for "GMA."
Earlier this year, the teenagers made headlines again when their dad shared a picture of them looking adorable while enjoying dinner in his New York home.
Fans couldn't have enough of the duo, flooding the comment section with heart emojis while singing praises of the beauties and how much they have grown.
Michael, who has a penchant for celebrating his kids on social media and sharing their pictures, included the hashtag #ILoveMyKids to express how much he loved his children.
Sure enough, the football legend's love for his four kids can't be denied, as not only do they complete his world, they also double as his source of strength.
Please fill in your e-mail so we can share with you our top stories!