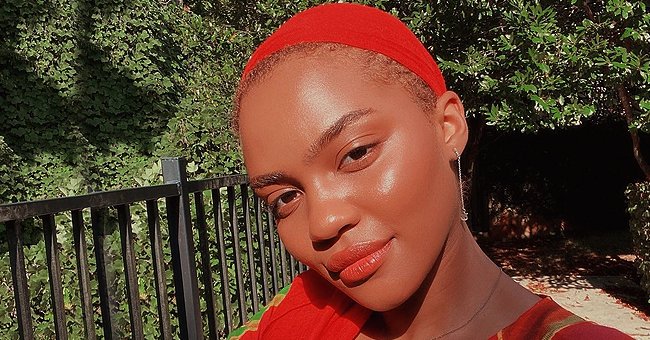 Instagram/chinamcclain
China McCain Snatches Hearts with Her Stunning Figure in New Clip Wearing a Little Black Dress
"Black Lightning" star China McClain won hearts with a new video of herself showing off her singing prowess in a little black dress that highlighted her stunning figure.
Singer and actress China McClain put her singing prowess and stunning figure on display in a new TikTok video, capturing fans' hearts.
The 22-year-old shared the video on Instagram, promising fans a follow-up version. It featured the "Black Lightning" star dressed in a black thin-strapped dress with a flowered robe hanging down her shoulders.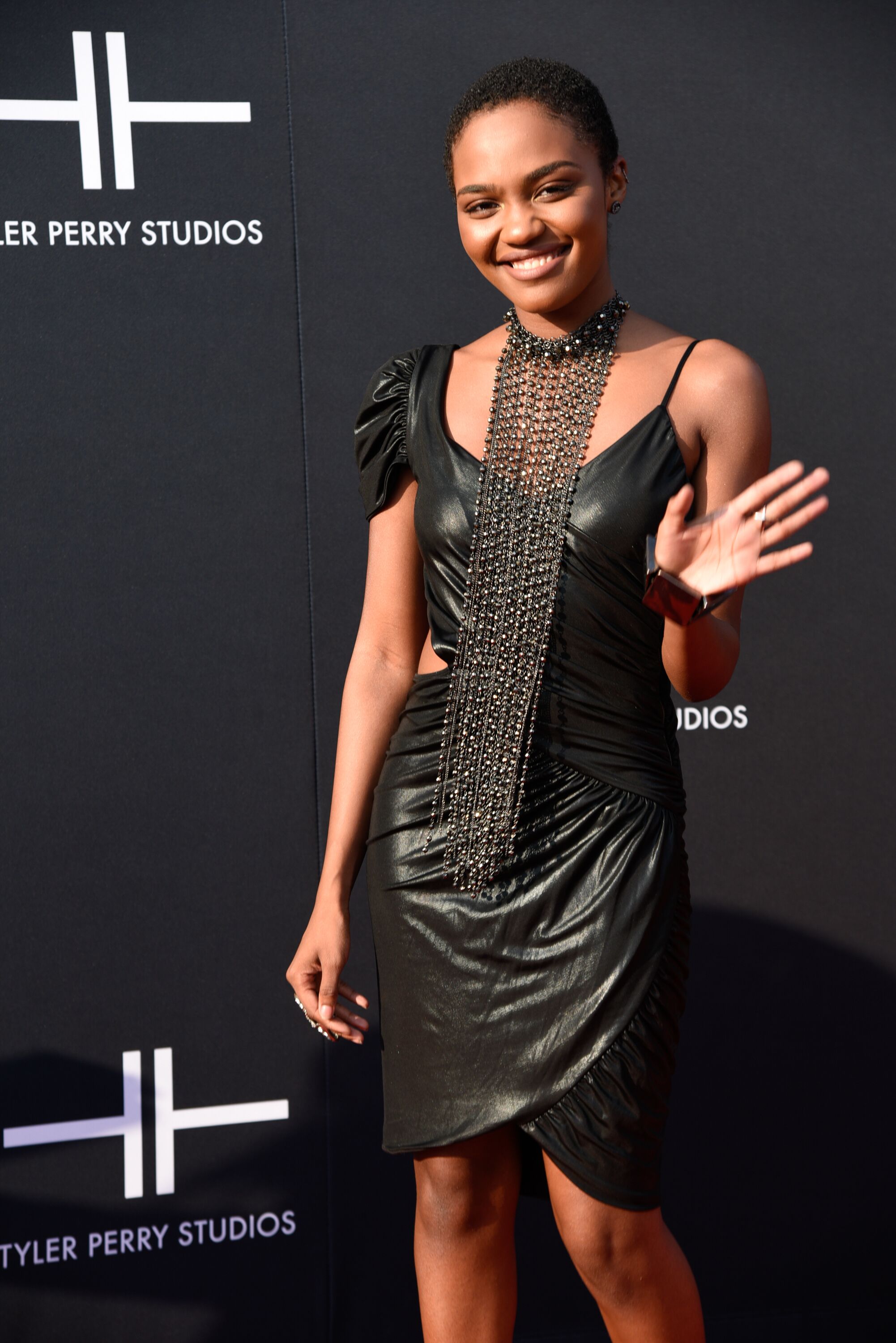 China Anne McClain attends Tyler Perry Studios' grand opening gala at Tyler Perry Studios on October 05, 2019. | Photo: Getty Images
The little black dress highlighted the youngster's slim figure, putting her thin thighs on display. McClain completed the ensemble with massive nerd glasses, a red head-tie, and a pair of earrings.
The songstress appeared flawlessly beautiful as she crooned the lyrics of the Spanish song "Telepatia" by Kali Uchis in English while tossing a white doll head. She finished off the angelic performance with a hearty giggle. The icon captioned:
"Tiktok convinced me to try the Spanish part when they saw this. So I'll post that too. Lol."
McClain's epic performance quickly captured the hearts of netizens, with most flocking into the comments section to commend her angelic voice.
Others gushed about how beautiful she looked in the eye-popping little black dress. Most fans reflected on how much the video made them miss her appearance on "Black Lightning."
[T]he McClain sisters shot to fame in 2007 with their joint performance on Tyler Perry's "Daddy's Little Girls."
The actress stepped away from the CW superhero drama series after four seasons, leaving fans with nostalgic feelings even as new cast members starred in her stead.
The 22-year-old also shared a post on Instagram, explaining her exit to her almost 7 million followers. In a follow-up interview, the icon revealed she was already planning her exit following a revelation from God, even before the show's cancellation. She added:
"I really do love acting [...] And whether it be acting, singing, dancing, painting, sketching, sculpting. I love all of those things and I do them in my free time."
The star went further to explain her resolve to always focus on the moment, nurture her relationship with God, and put him first, then her family.
McClain's family has been a part of her professional life since the onset of her career. As most may recall, the McClain sisters shot to fame in 2007, with their joint performance on Tyler Perry's "Daddy's Little Girls."
The trio developed their careers in Hollywood, with the eldest, Sierra McClain paving her way in the industry as Nessa on "Empire." Unmatched talent and iconic beauty certainly run in the family.
Please fill in your e-mail so we can share with you our top stories!