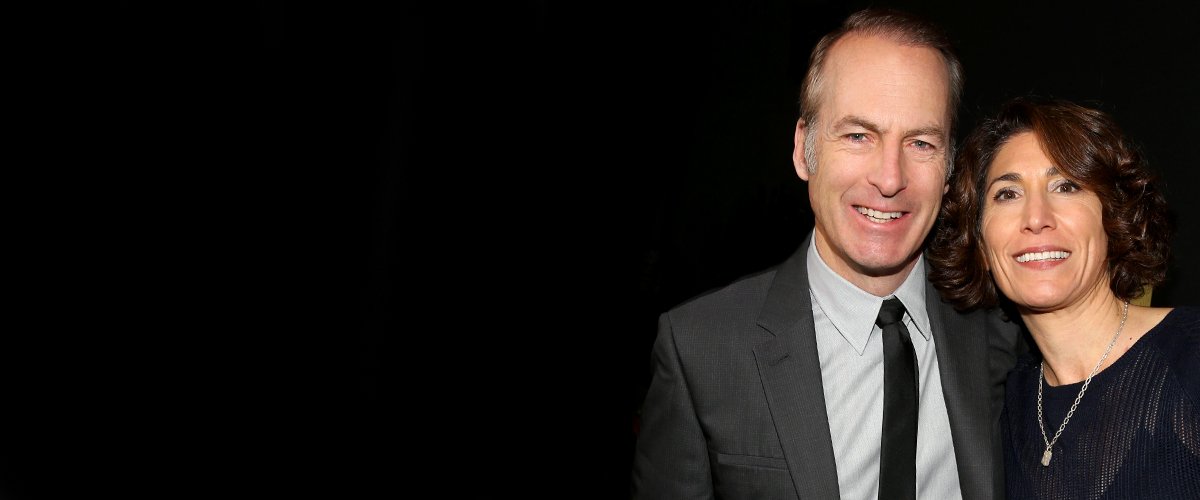 Getty Images
Inside Bob Odenkirk's Family — All We Could Find about His Wife, 2 Grownup Kids, and Siblings
Bob Odenkirk is nothing like Jimmy McGill, his character in "Breaking Bad" and its prequel "Better Call Saul," as the actor has been married to the same woman for over two decades.
Born in 1962, Bob Odenkirk has been involved in the entertainment industry since 1987 when he was hired as a writer for "Saturday Night Live." Only two years later, he took home an Emmy for his job.
In total, Bob wrote for the show from season 13 to 20. After his departure, he was hired as a writer for "The Dennis Miller Show," where he made his acting debut.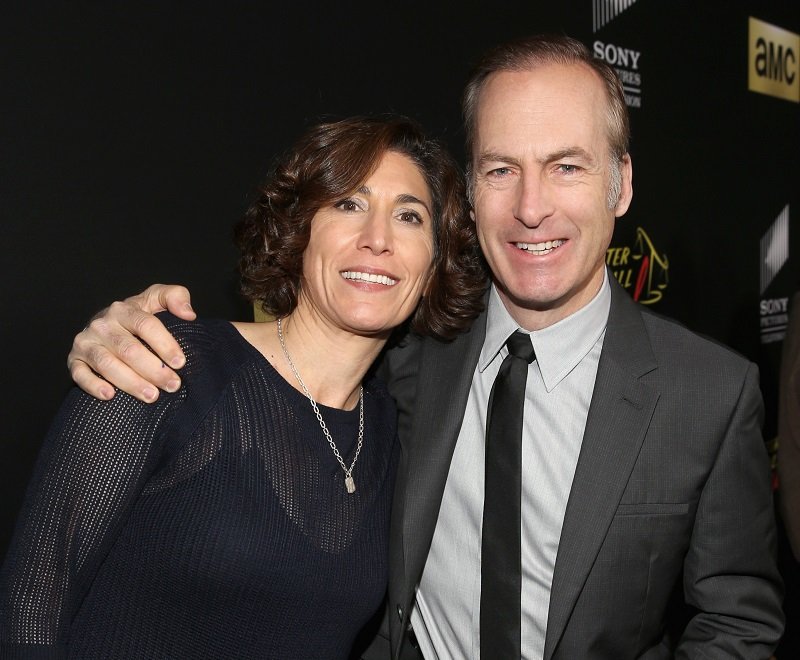 Naomi Odenkirk and Bob Odenkirk on February 2, 2016 in Culver City, California | Photo: Getty Images
BOB ODENKIRK'S CAREER
That gig attracted Ben Stiller's attention, who eventually hired him as a writer and actor for his own show. Although it was canceled after 13 episodes, Bob won another Emmy for his writing.
During the 90s and 2000s, Bob Odenkirk kept himself very active by booking parts in the "Larry Sanders Show," "The Brothers Solomon," and "How I Met Your Mother."
His big break as an actor came in 2009 when he was cast as Jimmy McGill, also known as Saul Goodman, in "Breaking Bad." His outstanding performance granted him a spin-off in 2015 called "Better Call Saul."
It is important to point out that Bob is also one of the show's producers. Between 2015 and 2021, Bob has been nominated for four Golden Globes and many Emmys (as an actor and producer).
He's not the only talented individual in the family, though. Bob Odenkirk's brother, Bill, is also involved in the industry and has written for very famous shows, including "The Simpsons" and "Futurama."
"I still don't think I'm his type."
BOB ODENKIRK'S WIFE, NAOMI ODENKIRK
With such an impressive career, it is fair to say that Bob has been one of the most talented actors and writers in the industry for several years. Fortunately, he's got the support of his wife, Naomi Odenkirk, for over two decades.
Their love story is genuinely one of a kind as Naomi saw Bob for the first time in 1994 during one of his comedy shows in West Hollywood. He became her crush right away and remained that way for a long time.
In 2014, Naomi admitted she used to tell everyone about her crush on him, and although some people even offered to introduce them, she would refuse because she didn't want to force it.
Still, Naomi was sure she would marry Bob. Their first interaction, however, wasn't as good as she'd expected. Naomi, also a producer and manager, ran into Bob and director Bobcat Goldthwait one day.
As she spoke to the director, Bob only stared at the floor, "disinterested" in her. Not too long after, they interacted again outside a comedy club in Santa Monica. About that, Naomi said:
"I don't know why he finally noticed me. It's not like I suddenly became his type. I still don't think I'm his type, but we got along great."
BOB ODENKIRK'S KIDS
Naomi and Bob definitely get along pretty great as they tied the knot in 1997 and have been together ever since. in December 1998, they welcomed their son, Nathan, who tested positive for COVID-19 in April last year. Daughter Erin joined the family in November 2000.
Speaking of Bob Odenkirk's son, he's an up-and-coming actor who made his debut in his dad's 2003 film "Melvin Goes to Dinner" and has appeared in a TV mini-series called "Rat Bastard" and a short movie, "Scrub."
Nathan, Erin, and Naomi were crucial in Bob's decision to accept the role of Saul Goodman in "Better Call Saul." According to his wife, Bob had to come to terms with a "paradigm shift" in his career as he didn't write or create that character.
Apart from that, Bob Odenkirk was afraid that spending almost five months away from home shooting the show could deteriorate his family relationship. Erin and Nathan eventually urged (and convinced) him to accept the gig. The rest is history.
Please fill in your e-mail so we can share with you our top stories!