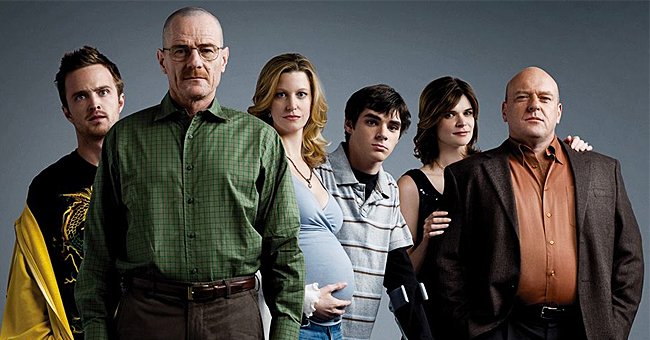 facebook.com/BreakingBad
Discover Where the Stars of 'Breaking Bad' Are 13 Years after the Hit Show Premiered

It has been 13 years since the legendary series "Breaking Bad" premiered on January 20, 2008. Here is a glimpse at how the beloved cast is faring more than a decade later.
With a 9.5 rating on IMDb, "Breaking Bad" undoubtedly left a mark when it premiered on January 20, 2008. The AMC show ran for five seasons with stars Bryan Cranston, Aaron Paul, Anna Gunn, and Dean Norris, giving stellar performances.
It went on to bag accolades, including 16 Emmy Awards, two Golden Globes, 8 SAG, and more. Now more than a decade since its debut, the cast members have gone on to live their lives, and we are here to catch up with them.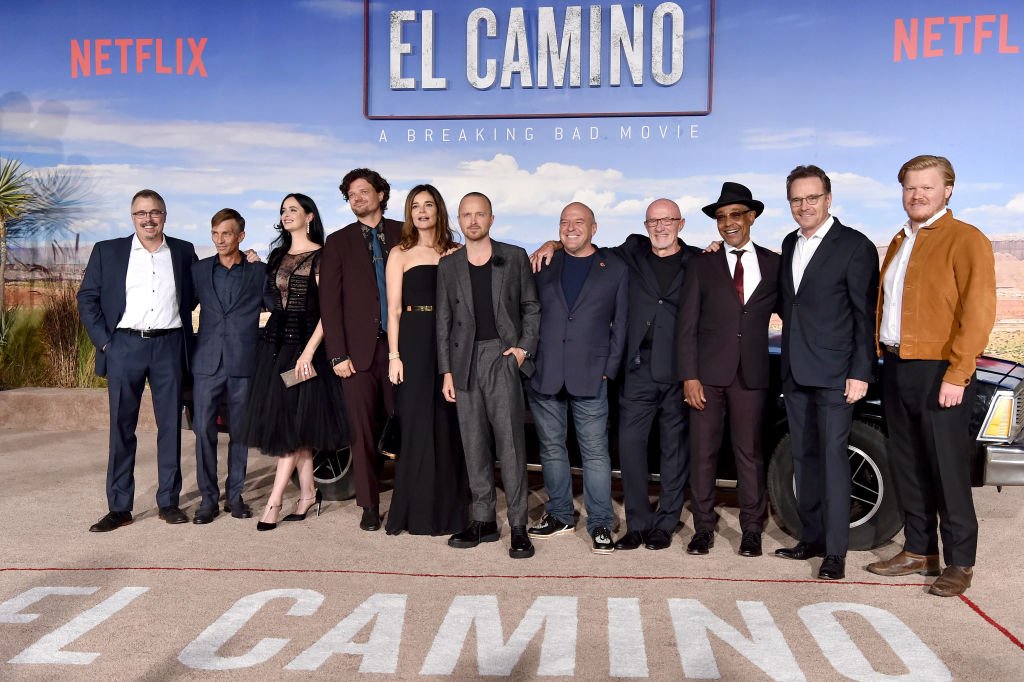 The cast at the Premiere of Netflix's "El Camino: A Breaking Bad Movie" at Regency Village Theatre on October 07, 2019 in Westwood, California. | Photo: Getty Images
BRYAN CRANSTON
Cranston played Walther White, the high-school chemistry teacher who became a drug dealer. His stellar performance throughout the five seasons earned him 4 Emmy Awards and 1 Golden Globe.
After the show, he bagged an Oscar nomination for his 2015 film, "Trumbo." His other acting credits include "Godzilla," "Last Flying Flag," and "Sneaky Pete." Cranston made a cameo in the movie franchise of the series, "El Camino."
AARON PAUL
Paul's portrayal of the hilarious and cunning Jesse Pinkman earned him three Emmy Awards. After "Breaking Bad," he continued with a few stints in television shows such as "Truth Be Told," "BoJack Horseman," and "The Path."
Odenkirk was famous for his character as Saul Goodman, which served as the storyline for the spin-off, "Better Call Saul."
Like Cranston, he reprised his role in the "Breaking Bad" movie. Away from his career, Paul is a total family man. He has been married to Lauren Parsenkian for more than seven years, and they have a daughter named Story.
ANNA GUNN
Gunn was Walter's wife in the series who became part of his drug-dealing franchise. She won two Emmy for her supporting role. She went on to feature in shows like "The Mindy Project," "Shades of Blue," and "Gracepoint."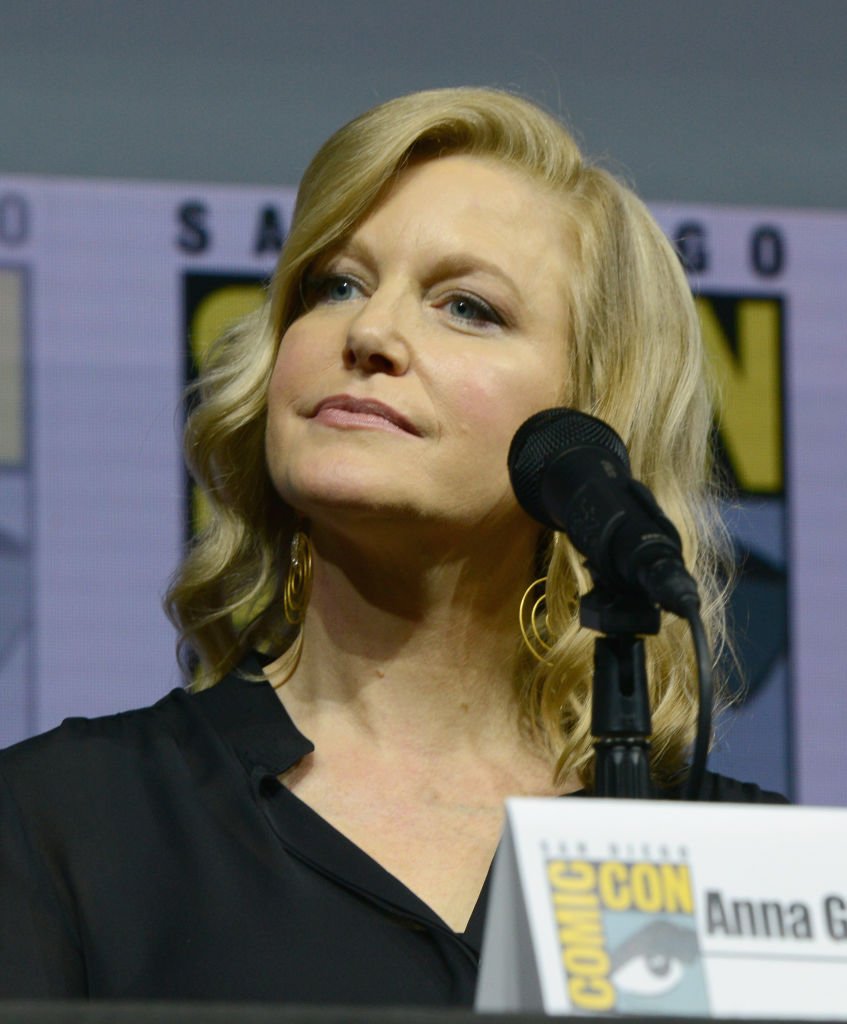 Anna Gunn during the "Breaking Bad" 10th Anniversary Celebration during Comic-Con International 2018 at San Diego Convention Center on July 19, 2018 in San Diego, California. | Photo: Getty Images
Her most recent appearance is in HBO's "Deadwood: Movie" where she reprised her role as Martha Bullock. She starred alongside Tom Hanks as his wife in the true-life story of Sully.
RJ MITTE
Mitte stole hearts as Walker's son, who had cerebral palsy. Like his character, Mitte was born with the condition. He is an ambassador of the United Cerebral Palsy and often advocates for the community.
After the AMC crime drama, Mitte bagged a stint in "Switched At Birth" as the recurring character Campbell. When Mitte isn't acting, he is a model who walked the Vivienne Westwood menswear show in 2015.
DEAN NORRIS
Dean Norris' character as Hank Schrader, the DEA agent, lasted until season five where he was killed off. After the show, he starred in the series "Under the Dome" for two years before joining the TNT show "Claws."
BETSY BRANDT
Brandt was Schrader's wife, Marie, who always wore purple outfits. Years after the show, she starred in the CBS sitcom "Life in Pieces" for four years. Her other credits include "The Unicorn," "Pearson," and "Parenthood."
BOB ODENKIRK
Odenkirk was famous for his character as Saul Goodman, which served as the spin-off storyline, "Better Call Saul." He joined "Breaking Bad" in the second season. For his role in "Better Call Saul," the 58-year-old bagged 4 Emmy nominations.
GIANCARLO ESPOSITO
Esposito first joined the show in season 2 and made quite an impression as the villain Gus Fring. He was killed off in season 4. He reprised his character in the 2015 spin-off and earned an Emmy nomination for the Disney+ series, "The Mandalorian."
JONATHAN BANKS
Banks also joined in season 2, starring as private investigator Mike Ehrmantraut. He was incorporated in the spin-off and also reprised the role in the "Breaking Bad" movie. Other acting credits include "The Commuter" and "Incredibles 2."
In 2018, the cast members reunited for the show's 10th anniversary. In an interview, the crew reminisced on the show's time, getting emotional about the past decade.
Please fill in your e-mail so we can share with you our top stories!