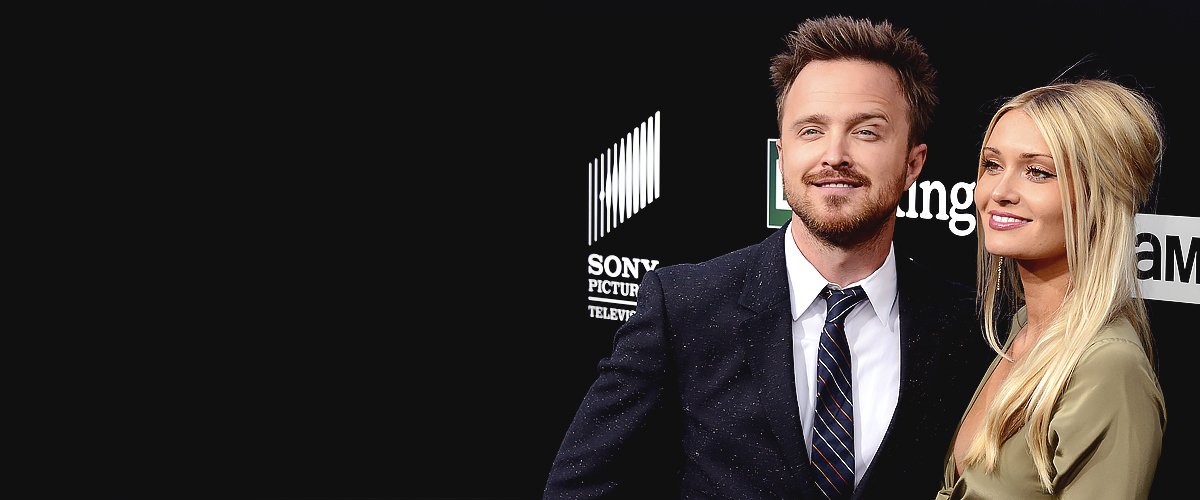 Getty Images
Lauren Parsekian Is 'Breaking Bad' Star Aaron Paul's Stunning Wife — Everything to Know about Her

Aaron Paul and his wife Lauren Parsekian have been married since May 2013, and their love story is one of a kind as they almost tied the knot on their first date.
While Aaron Paul is best known for portraying Jesse Pinkman in the highly-successful TV series "Breaking Bad," he is also known for frequently gushing over his wife, Lauren Parsekian.
Paul and Parsekian got engaged on New Year's Eve 2011 in Paris, and a few months later, he made it clear that he believed Parsekian was the "greatest woman that has ever existed."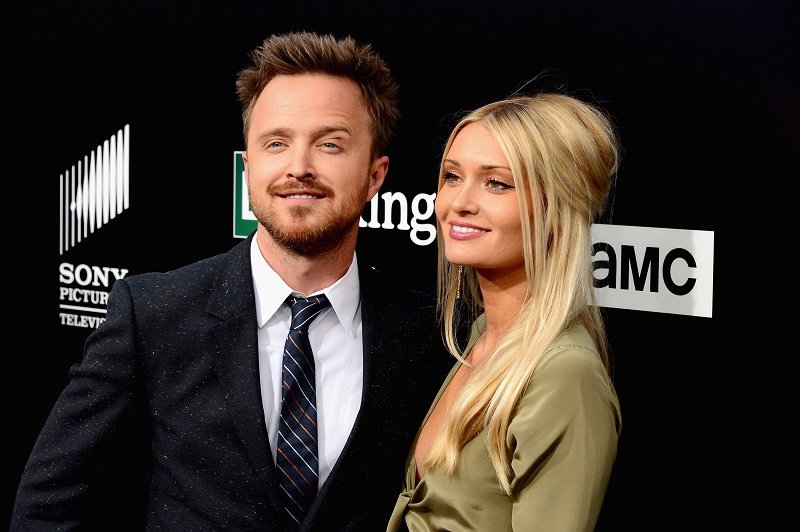 Aaron Paul and Lauren Parsekian on July 24, 2013 in Culver City, California | Photo: Getty Images
PAUL'S WIFE, LAUREN PARSEKIAN
Then, in 2014, Paul revealed that he knew he wanted to spend the rest of his life with Parsekian on their very first date. In fact, they almost got married.
After meeting Parsekian at Coachella, they went to Las Vegas for their first date. There, they had such a great time that they jumped into a cab and asked to go to the nearest chapel.
Unfortunately for the love birds, the Little White Chapel where the taxi driver took them was closed, so they couldn't exchange their "I dos" at the time.
Aaron Paul confessed that although getting married on their first date would have been a "pretty funny story," he's happy that they tied the knot when they did, in May 2013.
THEIR BEAUTIFUL WEDDING
The couple tied the knot at the Calamigos Ranch in Malibu in front of 250 guests that included, of course, Paul's "Breaking Bad" co-star Bryan Cranston.
According to Lauren Parsekian, the ceremony was "beautiful and so emotional." She added that the first moment she saw Paul "will forever be the most perfect visual snapshot."
[Paul Aaron] is "down to just keep [having children]."
Paul even arranged a surprise for Parsekian. He asked all the guests to serenade her with one of the couple's favorite songs, "Beauty" by the Shivers.
According to Lauren Parsekian, the actor emailed the tune's lyrics so that everyone could learn it, and it ended up being the most "overwhelming and beautiful" moment of her life.
LAUREN PARSEKIAN'S NPO
Speaking of Aaron Paul's wife, she is an anti-bullying activist and founder of the Kind Campaign, a non-profit organization that helps girls bullied by other girls.
Apart from that, Parsekian used to be involved in the entertainment industry, as well. In 2011, she directed and produced a documentary titled "Finding Kind," directly related to her NPO.
She grew up in a talented family as her mother, Debry, worked in some movies, including 1985's "Hot Resort," where she met Parsekian's dad Thomas.
According to the People, Parsekian suffered depression and developed an eating disorder when she was a middle-school student as a result of constant bullying and harassment from other girls.
As a result of her condition, she tried to take her own life in seventh grade. Fortunately, she fought depression and is now helping other girls deal with bullying.
Her Kind Campaign made headlines in 2011 after teaming up with Mattel's doll line Monster High, one of the companies' most popular dolls, to address school bullying.
THE COUPLE'S DAUGHTER, STORY
Coming back to Aaron Paul and Lauren Parsekian's relationship, he once claimed that marriage was "easy," which was especially surprising because he'd been married for only four months.
Cut to the present day, and they have been together for nearly a decade. Apart from that, they share a daughter named Story, and Paul once said that they might want more.
According to the TV star, he is "down to just keep going." The "Breaking Bad" actor pointed out that his life only began when his daughter was born.
At the moment, it is unclear if or when Aaron Paul and Lauren Parsekian will enlarge their family. In the meantime, they are keeping things going by communicating and having "mommy-daddy time."
Please fill in your e-mail so we can share with you our top stories!