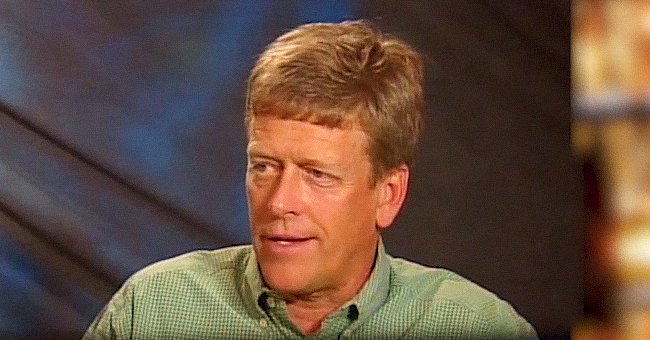 youtube.com/MoxieTalk
Texas Roadhouse Creator Kent Taylor Passes Away Aged 65 — See the Touching Announcement
Texas Roadhouse creator Kent Taylor passes away aged 65 after the food chain founder took his life. See the touching announcement his company shared on their Facebook page in an emotional tribute.
The Texas Roadhouse announced the passing on of their founder and CEO, Kent Taylor, on their Facebook page on Thursday. The company and Louisville City as a whole mourn him describing him as a kind man, saying:
'We Will Miss You, Kent'
REST IN PEACE TAYLOR
The founder of the popular food chain took his own life after suffering from post-Covid related symptoms. He was 65. His family shared that he was also suffering from Tinnitus in a company-issued statement saying:
"Ken battled and fought hard like the former track champion he was."
Tinnitus is a condition that causes a ringing in the ear and affects some members of the military. Having struggled with the condition for years, Taylor committed to funding a clinical study on it.
TAYLOR'S LEGACY LIVES ON
Taylor had been through a difficult time this year with ailment, but his suffering had increased in the recent days becoming so unbearable that he committed suicide, but he left a positive impact on others his lifetime.
'President Jerry Morgan will be named CEO of the Louisville based restaurant following Taylor's death.'
It comes like a thief in the night. Although the Texas Road House didn't expect the loss of their visionary leader, Kent had a succession plan which left them with great confidence to carry on with his vision.
TAYLOR WILL BE MISSED
Taylor had touched the lives of many of his employees. On their Facebook page, the company expressed their condolence messages with touching messages showing their love for Taylor. One post read:
" We will miss you Kent, because of your dream of roadhouse, we get to say we love our jobs everyday "
Texas Roadhouse has more than 600 locations in the United States and its operations will continue even after the death of the founder. President Jerry Morgan will be named CEO of the restaurant following Taylor's death.
TAYLOR FORFEITS SALARY FOR FRONTLINERS
In a tweet following the announcement of Taylor's passing, Louisville Mayor Greg Fischer described Taylor as kind and generous. He praised him as having been a maverick entrepreneur who always put others first.
He was a kind and giving man who always did what he felt was right to make others comfortable. Taylor forfeited his salary and donated the funds to assist frontline restaurant employees during the pandemic.
He was a great man and he will be greatly missed by his family, the millions of people whose lives he touched through his restaurant chain, and the philanthropic initiatives he was a part of.
Taylor is not the only decorated fallen soldier. This year has seen the loss of several stars. Jazz pianist Chick Corea,79, died from cancer. Larry Flynt, 78, the infamous longtime publisher of Hustler died of heart failure.
Please fill in your e-mail so we can share with you our top stories!