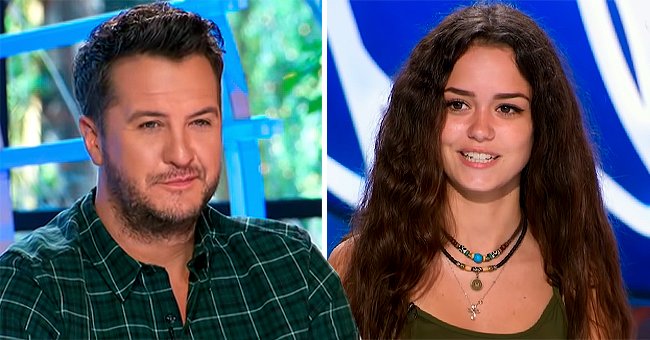 youtube.com/American Idol
Luke Bryan Thinks Casey Bishop, 16, Could Win 'American Idol' — Meet the Vocal Powerhouse
Luke Bryan said Casey Bishop could win this season of "American Idol." Meet the 16-year-old vocal powerhouse below.
The "American Idol" judges were blown away by 16-year-old Casey Bishop's powerful audition where she sang Motley Crue's "Live Wire" and Sarah Vaughan's "My Funny Valentine."
Bishop shared during her audition of the 19th season of the show that she listens to music by The Red Hot Chili Peppers, Nirvana, Sublime, and Ella Fitzgerald.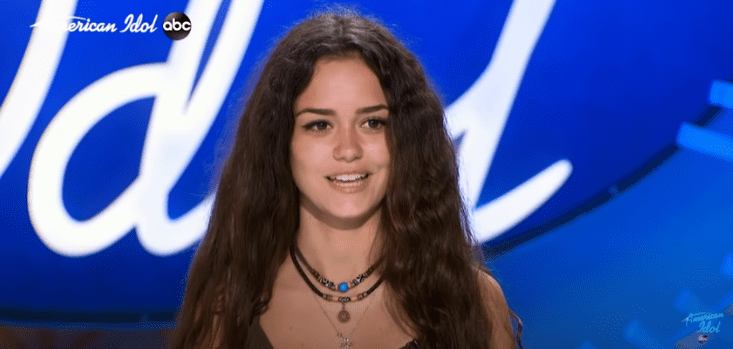 Casey Bishop pictured during her audition on "American Idol." 2021. | Photo: youtube.com/American Idol
She auditioned with a cover of "Live Wire" that really impressed the judges. Katy Perry then asked her to sing something by or like Ella Fitzgerald.
Bishop offered to sing a song by Sarah Vaughan, which completely blew away the judges. Luke Bryan was the most impressed as he said he thought she could win the competition. Byron said about her audition:
"I didn't think anybody would get close to Alejandro's audition as far as me being just, like, dipped in Disney and sparkles and flowers and doves."
She got a yes from all three judges and is well on her way to Hollywood for the next round of auditions. Bryan felt audiences would definitely see her in the top 10.
Although the Florida native sang with ease during her audition, she admitted on the show that she does not have any performing experience and only her friends know she can sing.
Like many other contestants on the show, Bishop was totally starstruck by one of the judges.
However, she does have a YouTube channel that features a few covers from the up-and-coming star. The covers include songs from Billie Eilish, Pink Floyd, and Elvis Presley.
Fans can at least enjoy her covers while they wait for her to perform on the show. Apparently, she had some serious stage fright before the show, although now she had changed her tune as she said:
"I just really want to be on the stage. I love it. I didn't know I could love it that much."
Like many other contestants on the show, Bishop was totally starstruck by one of the judges. She later admitted that she was excited to meet Perry as she had loved her when she was a little girl.
Of course, she was excited to meet all the judges, and after she powerfully sang her selected songs, there is no way the judges were not excited to see her.
The judges had only good things to say. Lionel Richie said that it was a cool concept that only her friends knew she could sing and that she discovered her voice on the show.
The YouTube video of Bishop singing was filled with comments from "American Idol" fans complimenting her voice and sharing their excitement for the new season.
Please fill in your e-mail so we can share with you our top stories!