Nelly's Girlfriend Shantel Jackson Shows off Slim Legs & Curves in a Miniskirt & Boots (Video)
Rapper Nelly's girlfriend Shantel Jackson looked stunning in a figure-forming outfit she shared on Instagram. The actress also revealed a slim waist in her video. 
"Nellyville" star Shantel Jackson, acclaimed rapper Nelly's stunning girlfriend, caused excitement among her fans on her Instagram feed.  She posted a video of herself in a miniskirt and boots. 
Shantel Jackson is more than Nelly's girlfriend. The actress and model has been known for her stylish and flattering clothes, making fans in awe of her hourglass figure.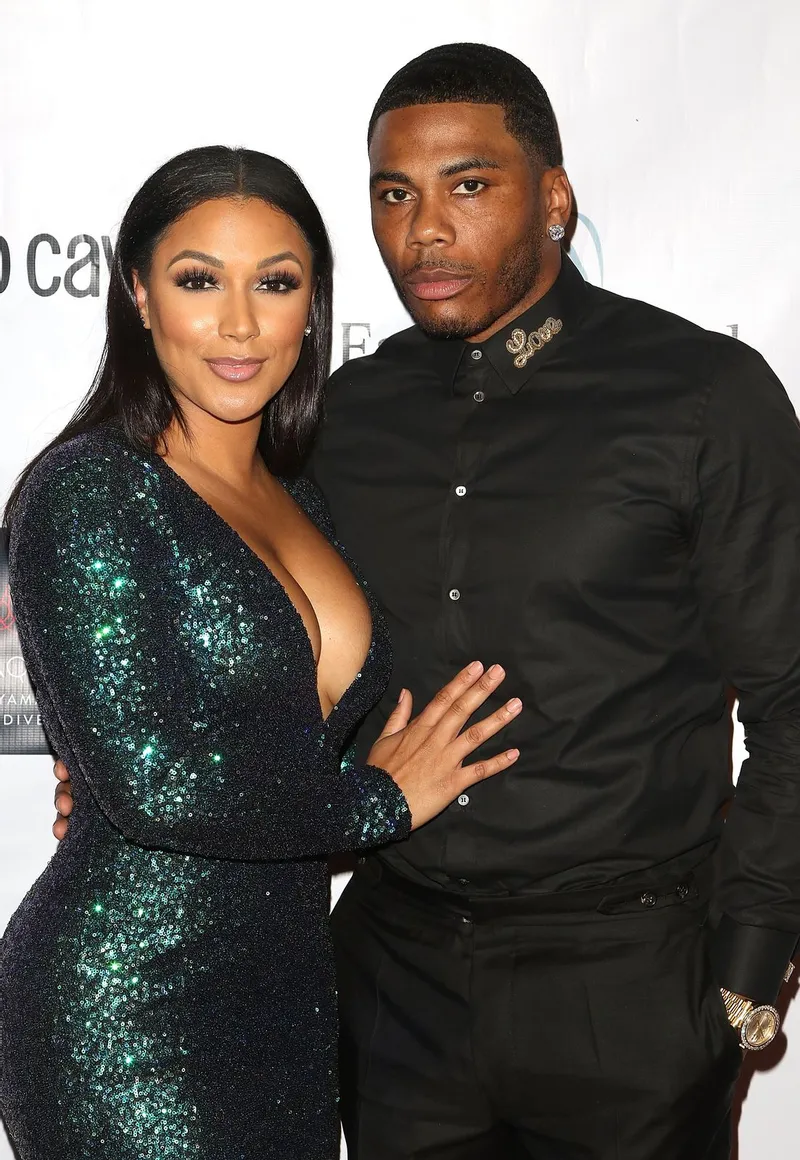 In the video she posted, Jackson, who appeared to be in her living room, fancied herself around large mirrors decorated with silver and orange balloons on the side.
She posed and walked in the clip, checking her overall stylish ensemble which included her gray shirt and darker gray skirt with shiny knee-high gray boots. 
Jackson also showed off her enviably slim waist. The actress, who starred in "The Platinum Life," tied her hair but left a few strands falling down her cheeks. 
The video stirred many reactions among Jackson's fans. While some followers dropped fire emojis, others were enthralled by her remarkable figure. One admirer wrote:
"It's the boots for me. 🔥🔥🔥🔥😍😍😍"
Jackson's comment section continued to fill with admirers who all noted that she looked gorgeous in her post. One fan wondered when she and the "Dilemma" hitmaker would marry. 
Before she began dating Nelly in 2014, Jackson was engaged to Floyd Mayweather, a former boxing champion. However, she and Mayweather ended their four-year relationship.
The former couple, known for their on-and-off status, had a nasty breakup with Mayweather accusing Jackson of flirting with another man. The boxing icon reportedly took back a car he gifted to Jackson too.
With Nelly now, Jackson's career in the industry has flourished, especially in business. Inspired by her love for fashion, Jackson launched her beauty company, Fanci Goods, in 2018. 
Besides her successful company, Jackson also established Shoe Gummi, a line of orthotics used inside high-heeled footwear. She created the line to provide comfort while walking on heels.
Fashion has contributed a significant part to Jackson's life. Aside from being a model and actress, the "Freelancers" star became a successful businesswoman in style, too. 
In October last year, Jackson displayed her figure in an animal-printed dress in photos and videos she posted on Instagram. In one of her posts, she noted she felt like a character from "Mortal Kombat."