Nicole Kidman Rocks Natural Curly Hair and Shows off Tiny Waist in a Gorgeous Red Dress
For years, Nicole Kidman, who began her acting career in Australia in 1983, straightened her hair, but she now embraces her waves more and more during the ongoing COVID-19 pandemic.
On March 22, Nicole Kidman took to Instagram to share an adorable photo of herself. On the snapshot, her naturally curly hair looked amazing worn down, and it appeared to be a light shade of blonde too.
The 53-year-old Hollywood actress grabbed a picture in the sun. She looked absolutely stunning in a fabulous red dress with capped sleeves and a cinched-in waist, exemplifying her slim figure.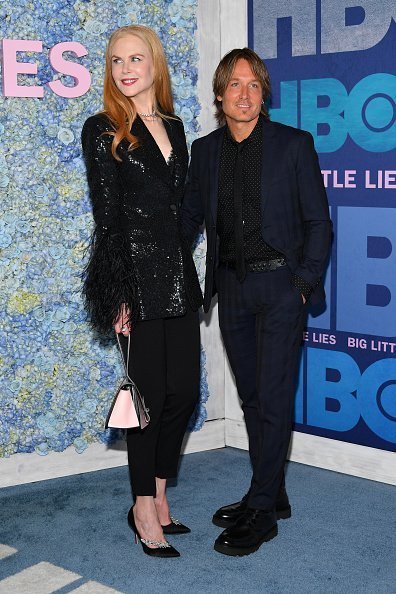 Kidman wrote in the caption of her post: "Spreading a little love," and it got a positive reaction from her fans. One remarked that she looks gorgeous, while another called the photo beautiful.
In a previous interview, the "Before I Go to Sleep" actress admitted that she really wanted to achieve the Australian beach girl stereotype with her locks after several years of changing it.
"I really wanted to have that suntanned skin and long blonde hair," Kidman said. In another interview, the actress said she had that hair and that she should have taken good care of it since she loved it.
As the actress noted, the children are never left alone as one of them is always on hand.
At the 2021 Golden Globe Awards, Kidman appeared virtually, all dressed up in the Louis Vuitton gown, beside her husband, Keith Urban, and their daughters, Sunday Rose and Faith Margaret.
She was nominated for a Golden Globe in the Best Performance by an Actress in a Limited Series, Anthology Series or a Motion Picture Made for TV category for her role  in "The Undoing."
In an interview, Kidman revealed how her country singer husband sometimes has to get away from their family. The couple tied the knot in 2006 at Cardinal Cerretti Memorial Chapel.
Keeping the family together as they juggle their busy schedules was a priority for Kidman and Urban. As the actress noted, the children are never left alone as one of them is always on hand.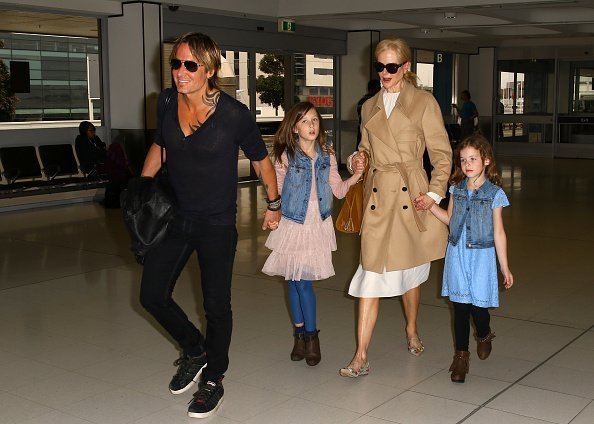 Meanwhile, Kidman's next project sees her taking on Lucille Ball's role in an upcoming film by Aaron Sorkin. Though her casting as the comedy icon stirred controversy, she's thrilled to take on the role.
According to Kidman, when the role was offered to her, she said she agreed to do it right away. With Sorkin's direction, it seemed like it was the kind of prospect she was looking forward to.