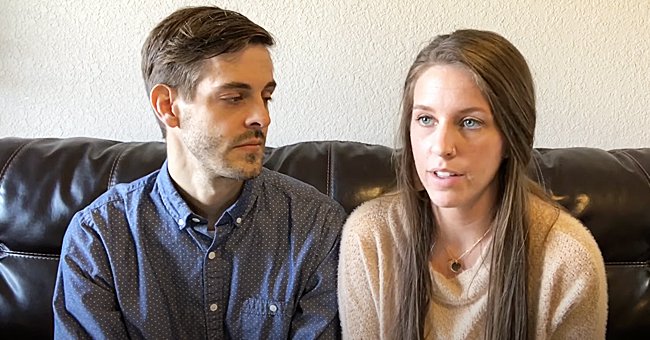 YouTube/Dillard Family Official
Jill Duggar Reveals She Has Not Visited Her Family's Huge House in a Few Years — Here's Why

Jill Duggar admitted on her latest YouTube video that she hadn't visited her family manor in a couple of years as things have been rocky between her and the rest of her family.
It's been years since Jill Duggar visited "the big house," or her parents' place. She made this clear in her latest video, as she decided to distance herself from her family because it was triggering for her and her husband.
The 29-year-old admitted that being with her big clan could be too much to handle at times, which is why she and her husband, Derick Dillard, have decided to stay away. They realized that their mental and emotional health needs to be a priority at this point in their life.
NOT IN GOOD TERMS
In October 2020, Duggar admitted that the relationship she currently had with the rest of her family was space. The mom of two was honest enough at the time to say that she and some members of her family were not on good terms.
"We've had some disagreements, but we're working towards healing definitely and restoration, but we're having to kind of just take some time and heal."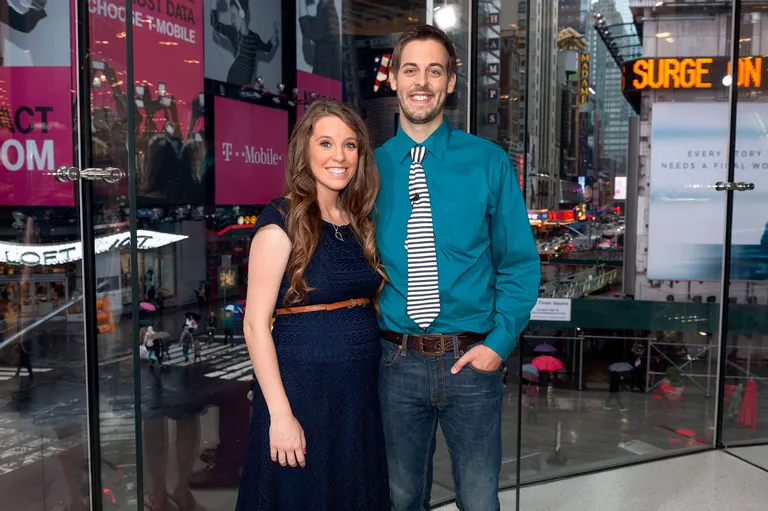 Jill Duggar Dillard and husband Derick Dillard visited "Extra" at their New York studios at H&M in Times Square on October 23, 2014 | Photo: Getty Images
CHASING OTHER OPPORTUNITIES
Aside from her family members, one thing she wanted to get away from was their reality series "19 Kids and Counting" and "Counting On." The shows used to dictate their lives, and it was something they no longer wanted.
When they put reality TV aside, they pursued their own goals as a couple, and they don't regret it at all. They left "Counting On" in 2017, saying it hindered them from doing what they wanted.
STARTING ANEW
On the show, all the opportunities they wanted to pursue hit a dead end when they were told they couldn't do it all for the show. Now that they are free to do what they want, her husband Dillard is currently studying to be a lawyer.
While being with the Duggars triggered certain emotions out of them, so did being with one another. The couple revealed that they actually go to couples therapy, hoping to better communicate with each other.
GOING THROUGH THERAPY
The couple, who got married in 2014, are parents to Israel David, 5, and Samuel Scott, 3. Together as a family, they are working towards creating boundaries even with their extended families. With everything going on, they reportedly needed an outsider's opinion.
Now, they are in a much better place and work every day to become better versions of themselves. Once they've got their issues sorted out, they are looking forward to reconnecting with the Duggars to try and work towards having better relationships with each other.
Please fill in your e-mail so we can share with you our top stories!