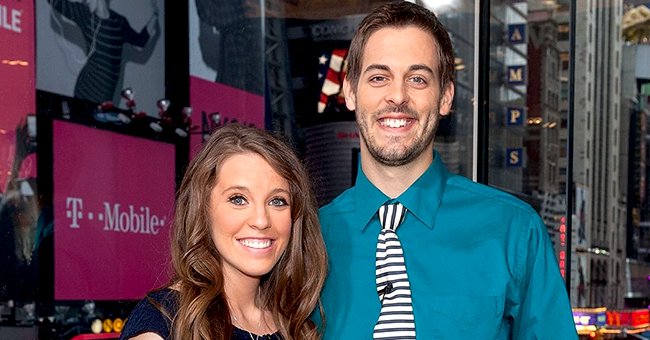 Getty Images
'Counting On' Alum Jill Duggar on Current Relationship with Her Family after Leaving the Show
Jill Duggar has opened up on her and her husband Derrick Dillard's current relationship with her family after they quit being part of their family show, "Counting On."
On Monday, former "Counting On" star Jill Duggar and her husband Derrick Dillard spoke exclusively to US Weekly. They revealed they have been in couples therapy, letting it all out.
Jill said they did not sign up for therapy until they desperately needed it, adding that it has helped them learn to communicate with each other and know their triggers.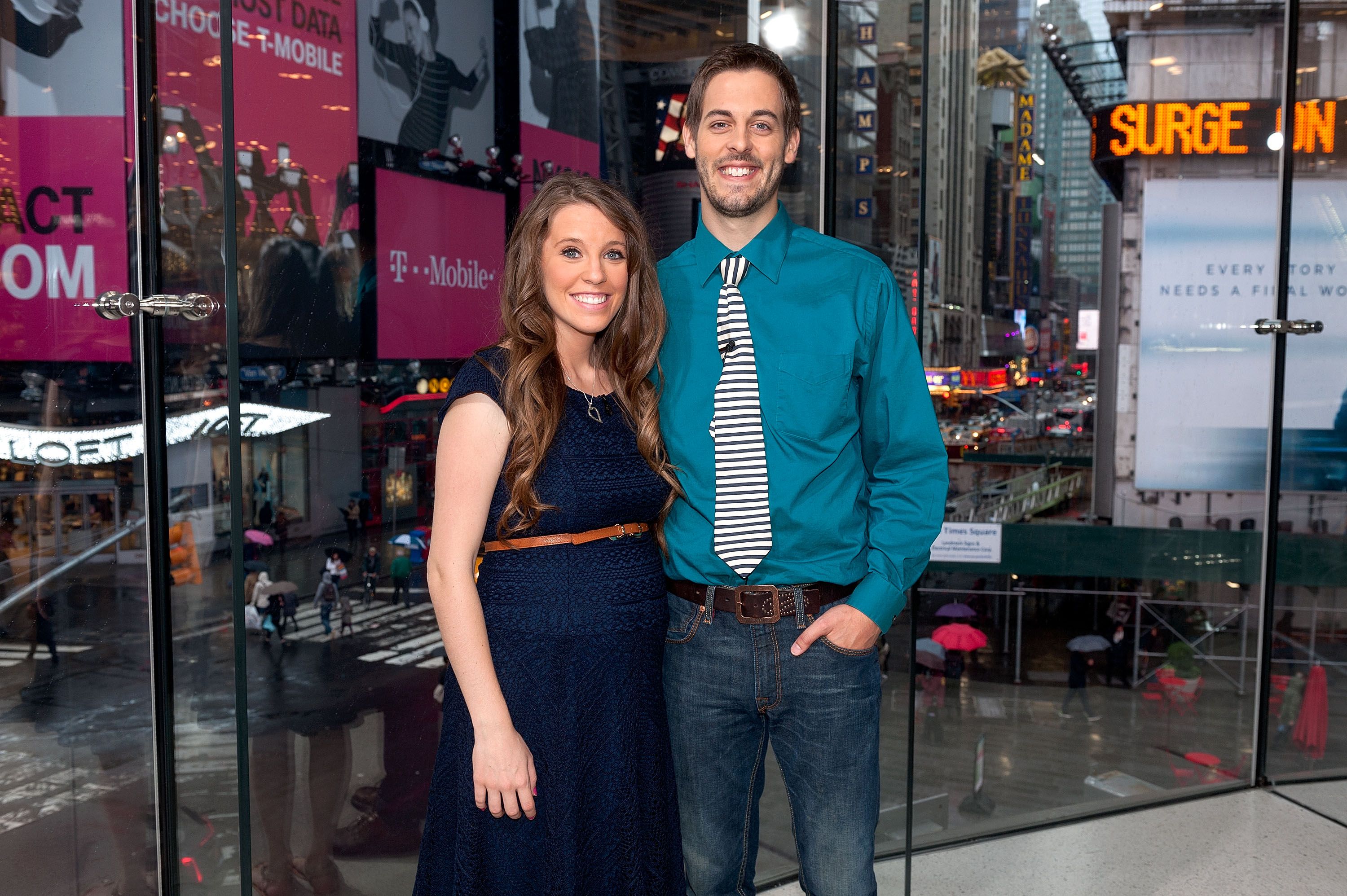 Jill Duggar Dillard and husband Derick Dillard visited "Extra" at their New York studios at H&M in Times Square on October 23, 2014 | Photo: Getty Images
The couple, who married in June 2014 and shares sons Israel, 5, and Samuel, 3, decided to start therapy after they experienced many transitions in their lives.
Jill said she and Dillard are working through many things and are learning to create boundaries even with their extended families. She said there was a bit of drama with family, and they decided they needed someone outside the picture to help sort things out.
Jill's family, the Duggars, shared their lives with the world on their TLC reality television series "19 Kids and Counting" from 2008 to 2015. She and her sisters, Jessa, Jinger, and Joy-Anna-Duggar, featured in the series' spin-off called "Counting On."
The 29-year-old said some issues remain, but she and her husband are now in a healthy place and have control over their lives
However, a year after tying the knot, Jill and Dillard quit the show, which led to some drama between them and her family. Jill had previously hinted at the drama when she said constantly filming their lives impacted her family's relationships.
She also said they found out they did not have as much control over their lives since it related to the show and decided to put the show aside to pursue their goals.
Though difficult, the decision to quit the show is not one Jill regrets. However, it has strained her and Dillard's relationship with some of her family members. There have been some disagreements, though they are working towards healing and restoration.
Speaking about her current relationship with her family, Jill said that she did not get much support from her loved ones when she and Dillard decided to leave, but things have significantly improved since then.
The 29-year-old said some issues remain, but she and her husband are now in a healthy place and have control over their lives. She said some family members are more supportive than others, which is natural for a family as large as the Duggars.
During the chat with Us Weekly, Jill and Dillard also opened up about parenting their sons and revealed they plan to introduce sex, courtships, and more topics to the boys before they start learning about them in school.
They also joked that it is high time they get a lock for their bedroom because Israel and Samuel have learned to unlatch their door.
Please fill in your e-mail so we can share with you our top stories!