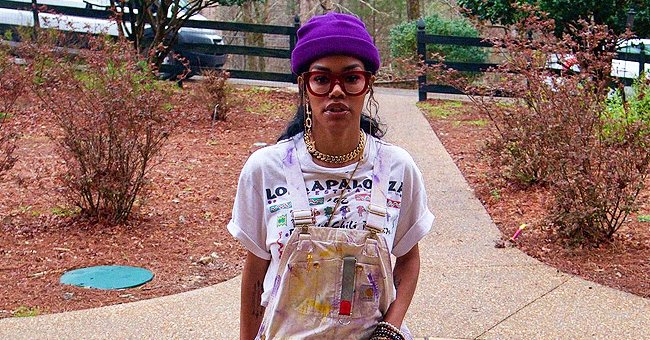 Instagram/teyanataylor
Teyana Taylor Looks Awesome Rocking a Stylish White Jumpsuit Covered in Paint & a Purple Hat
American singer and songwriter Teyana Taylor looked all shades cool in a new post she made on her Instagram page where she shared pictures of her in a chic jumpsuit.
Purple was the theme in new pictures singer and songwriter Teyana Taylor shared with fans on her Instagram page, which showed her looking fabulous in a stylish outfit.
In the pictures, Taylor wore a white jumpsuit with purple and yellow splashes scattered all over it. She wore the jumpsuit over a white print T-shirt and wore a purple hat over her curly black hair.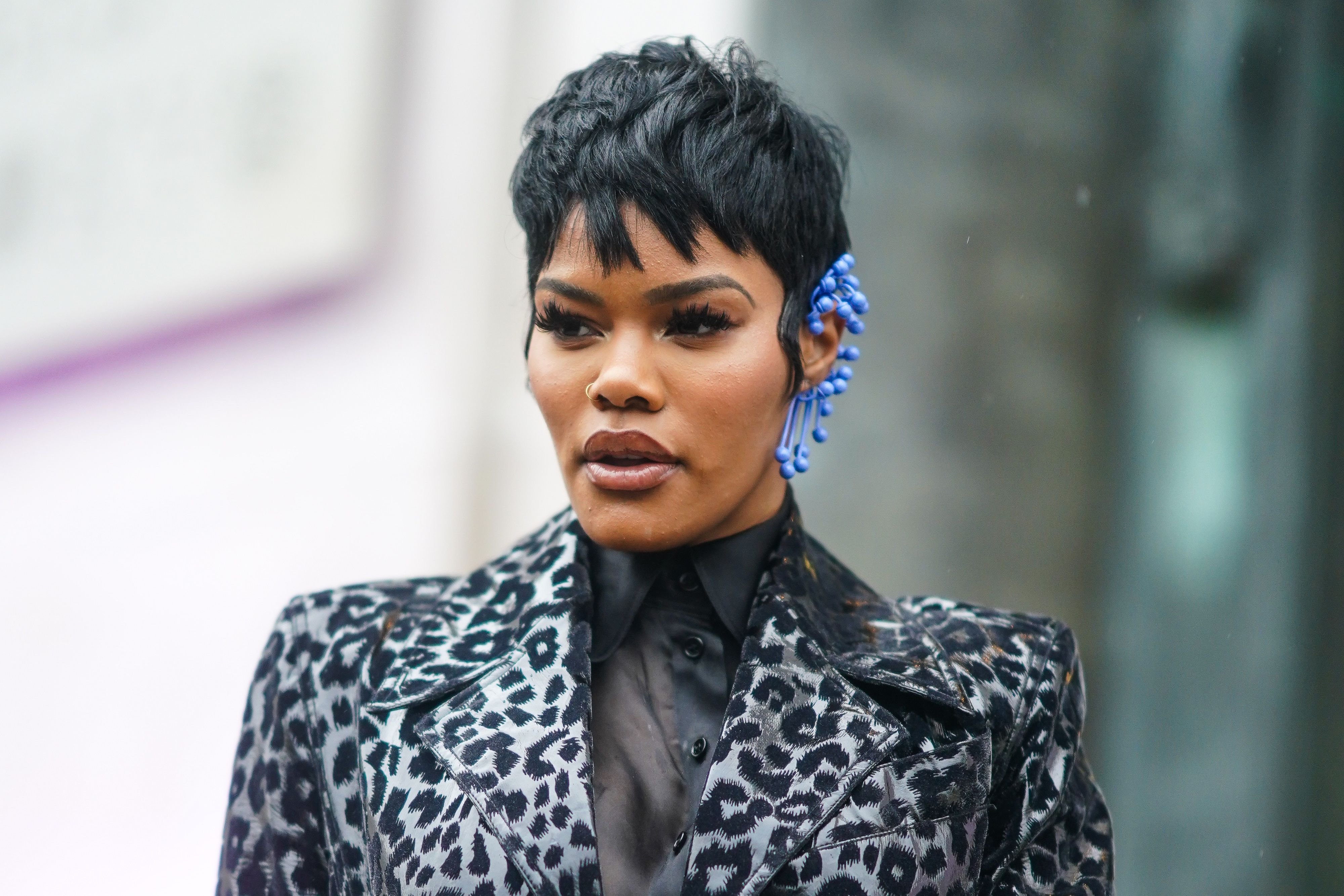 Teyana Taylor wears a black shirt, a long black and gray leopard print trench coat and a blue earring outside Mugler at Paris Fashion Week on February 26, 2020 | Photo: Getty Images
The singer completed her look with white-and-purple sneakers and accessorized with a gold necklace, earrings, and multiple beaded wrist bangles. She also wore brown transparent shades and carried a grocery bag that had a purple bandana tied to it.
In the first snap, Taylor was walking along a narrow pathway leading to her residence and looked down as she walked, with her left hand inside her jumpsuit's pocket.
In the second snapshot, the beautiful diva climbed the short steps leading to her home. The third photo showed her posing at the base of the steps, with her left leg on the lowest step, while her right leg was on the ground.
Taylor continued to climb the steps in the last picture accompanying her post, which she captioned: "Goodmorning, I'm painting today! what's some of yall fav colors? ?."
Taylor is a multi-talented individual. Besides being an exceptional singer, she is also an actress, fashion guru, and choreographer. This means she is always busy.
The 30-year-old said she wants to do a lot and make some changes to improve the fashion brand.
However, despite being active, she knows the importance of skincare and shared her secret to soft, moisturized skin while teaming up with Olay Body to promote its new nighttime body care products.
In January, the "Wake Up Love" singer spoke to BET about her role as the Creative Director of PrettyLittleThing and revealed her excitement about the position.
The 30-year-old said she wants to do a lot and make some changes to improve the fashion brand, adding that she is a very hands-on person and wants to know everything about things she is invested in.
A lot has happened in Taylor's career since she broke into the scene in 2007 when she made her small-screen debut on the fourth season of MTV's "My Super Sweet 16" series.
Last December, Taylor caused a stir when she announced she was retiring from music because she felt underappreciated and overlooked.
However, this is not the case in the family scene as Taylor is married to Iman Shumpert and has two daughters who do not overlook her, if anything, they look up to her.
Please fill in your e-mail so we can share with you our top stories!