Teyana Taylor Can't Stop Flaunting Her Abs & Fit Legs as She Poses in Chic Ensembles (Photos)
Teyana Taylor flaunted her enviable figure and taut belly on an Instagram post just months after she gave birth to her second daughter, Rue Rose.
On September 6 2020 Teyana Taylor and Iman Shumpert welcomed their second daughter, Rue Rose Shumpert, and just five months later, mom is flaunting her enviable figure and taut belly on an Instagram post.
The striking mother of two, a singer/songwriter, choreographer, and dancer has recovered her previous form but saddened her fans when she announced she'd be retiring in December 2020.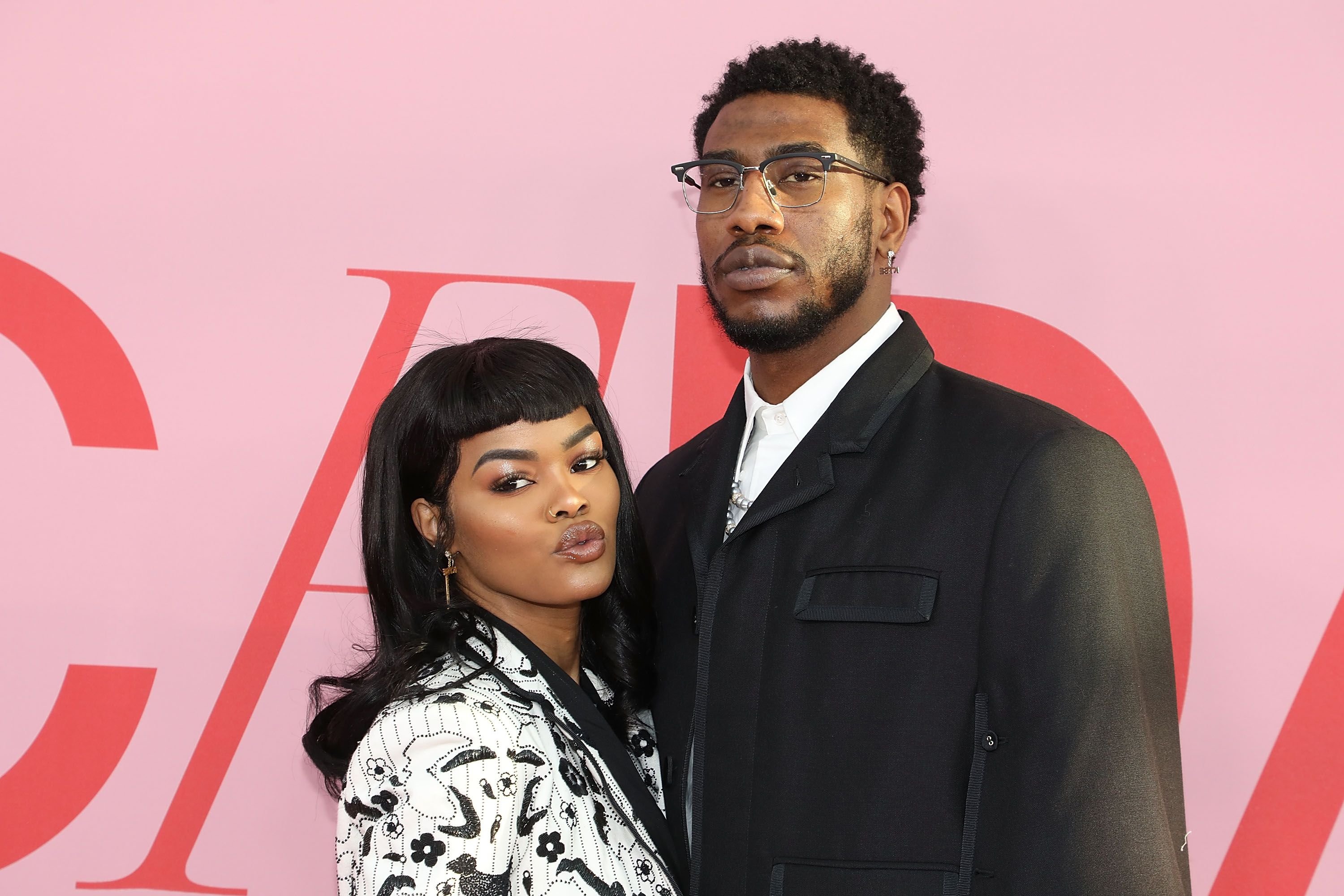 THE TEYANA TAYLOR LOOK
The post shared on January 25, 2021, showcases Taylor's new fashion line with Pretty Little Things. In the first photo, she sizzles in an acid green knit crop top with "Harlem" emblazoned in gothic script.
Her hair is styled in long braids, tipped with silver, matching her double hoop earrings. In an irreverent, cheeky touch, her acid-green underpants (a perfect match to the top) are clearly visible over the pants' waistband.
Taylor recently revealed that she wants to leave the entertainment industry.
In her second snap, Taylor wears a caramel-brown baseball leather jacket with brown, yellow, and black rib at the cuffs, waistband, and neckline, embroidered with "New York" across the front. She wears the jacket over a high-neck top and a short black skirt.
Taylor complements the outfit with clinging thigh-high high-heeled black boots and accessorizes with a thick gold flat-chain necklace.
Taylor's third and last outfit was a skin-tight knit mini dress in the same style and in acid-green as the tank top she wore with black leather pants. She wore the dress with nude-looking high-heeled sandals.
Her nails and toenails flaunted acid green polish, and she wore thick gold chains around her ankles, and as bracelets around her wrists. Her hair was braided and she wore bold hoop earrings.
WELCOMING BABY #2
Fans will remember that Taylor and her basketball player husband Iman Shumpert announced the birth of Rue Rose on Instagram. Like her big sister Iman Tayla, now 5 years old, Rue Rose was in a hurry to be born.
She came into the world the day after her baby shower and like with her sister, Taylor's labor developed so quickly that Rue Rose was born in the family's bathroom with her dad Iman in attendance at 3:28 am.
NEW LIFE
Meanwhile, Taylor recently revealed that she wants to leave the entertainment industry where she felt her talents and efforts were underappreciated. It looks like she is channeling her passion into fashion, and of course, her adorable babies and husband.
Oh! And how does she keep that fabulous figure after two pregnancies? There's no secret, Taylor revealed. She neither diets nor hits the gym. It's all genetics, like her incredible cheekbones and long legs.