Shiloh Jolie-Pitt's Transformation — See Her Photos from Newborn Angel to Recent Snaps
Angelina Jolie and Brad Pitt's daughter, Shiloh Jolie-Pitt's unconventional style has continuously been an interesting topic for fans of her parents. The teenager has, however, seemingly evolved over the years. 
Famous actors and former couple Angelina Jolie and Brad Pitt are proud parents to six beautiful kids, including 14-year-old daughter Shiloh Nouvel Jolie-Pitt. 
Though she is the couple's third child, she also doubles as their first biological child. However, despite having four other siblings, Shiloh has remained the most controversial of Jolie and Brad's kids.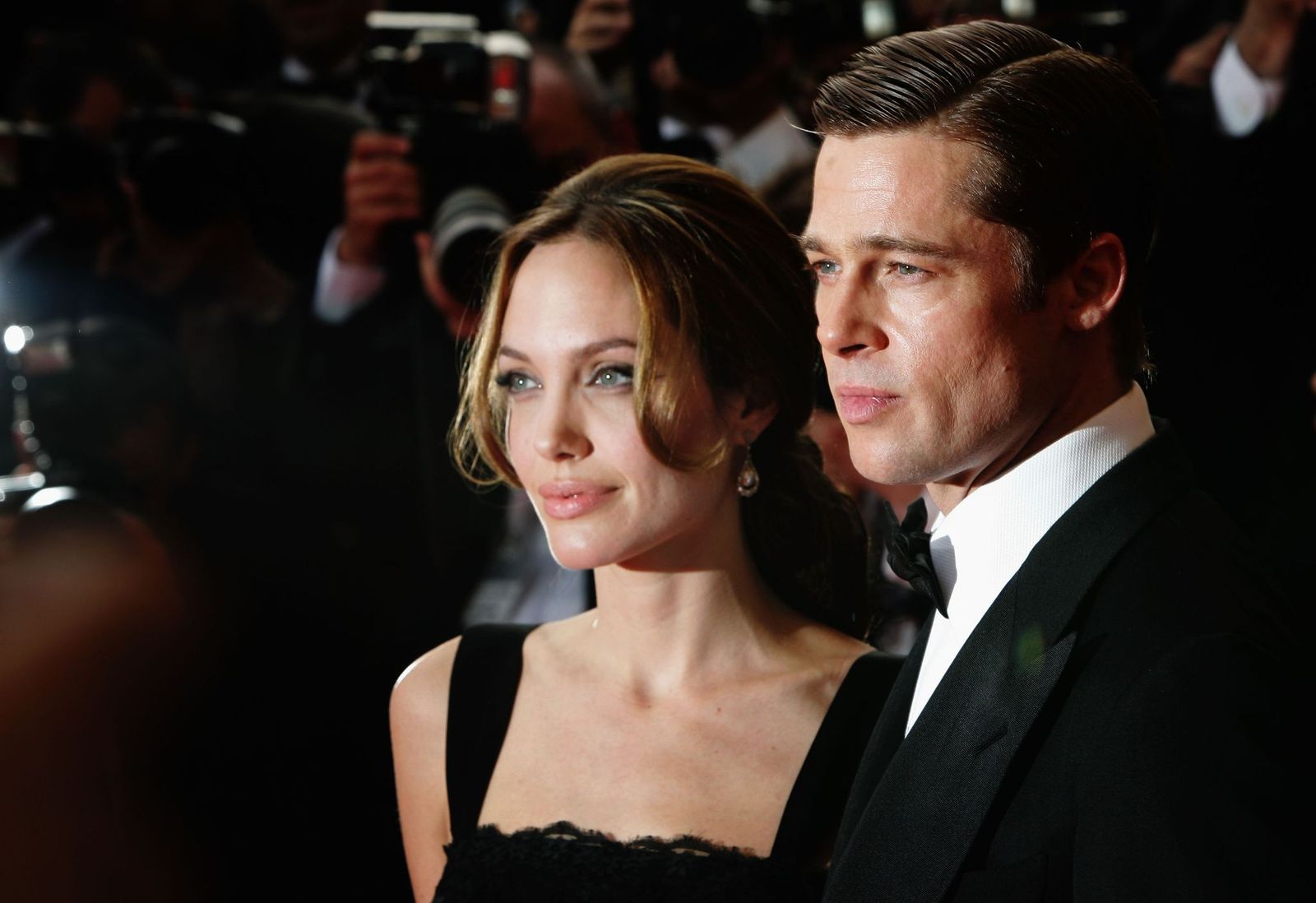 From an early age, the teenager has been notably set apart from her sisters and brothers, with a piqued interest in her looks and overall fashion style.
SHILOH JOLIE-PITT'S BIRTH
Jolie and Brad welcomed Shiloh on May 27, 2006. At the time, the couple was in Namibia, so the time and exact place of her birth remains unclear as available reports are conflicting.
Her first name, Shiloh, which has mostly been given to only boys in the past, is of Hebrew origin, with multiple meanings ranging from "peaceful" to "his gift" and many more.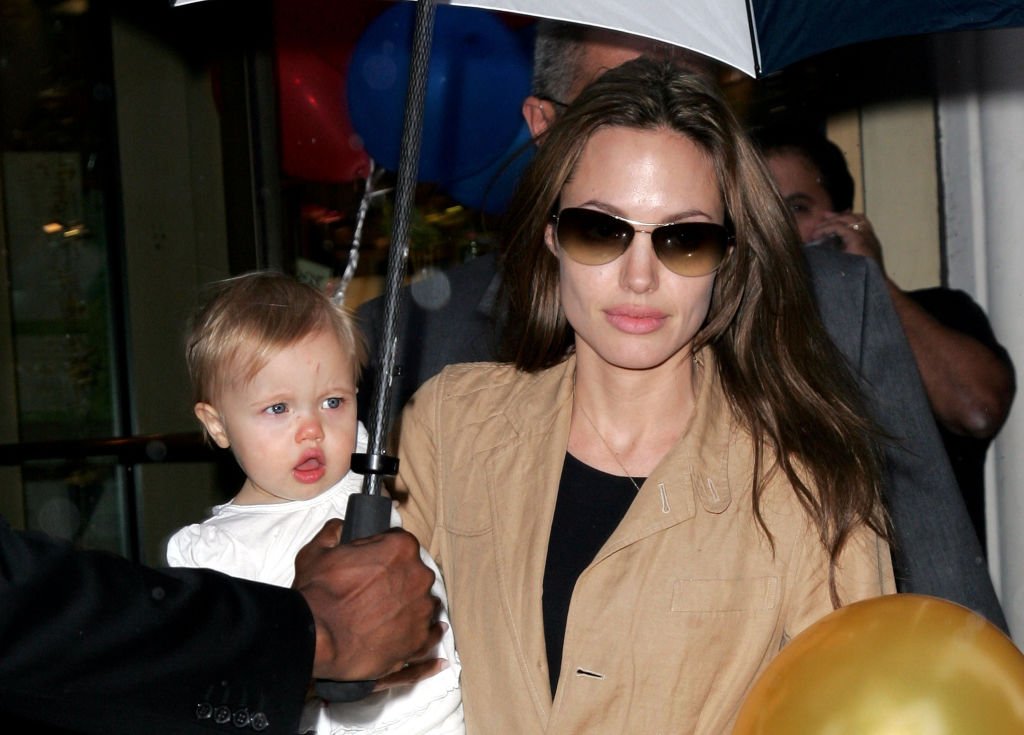 However, her middle name, Nouvel, was reportedly inspired by one of Brad's favorite architects, famous French architect Jean Nouvel. 
In the weeks following Shiloh's birth, Jolie and Brad kept their newborn away from the pubic eye. They decided not to share photos of their little one and refused to allow the media to catch a glimpse.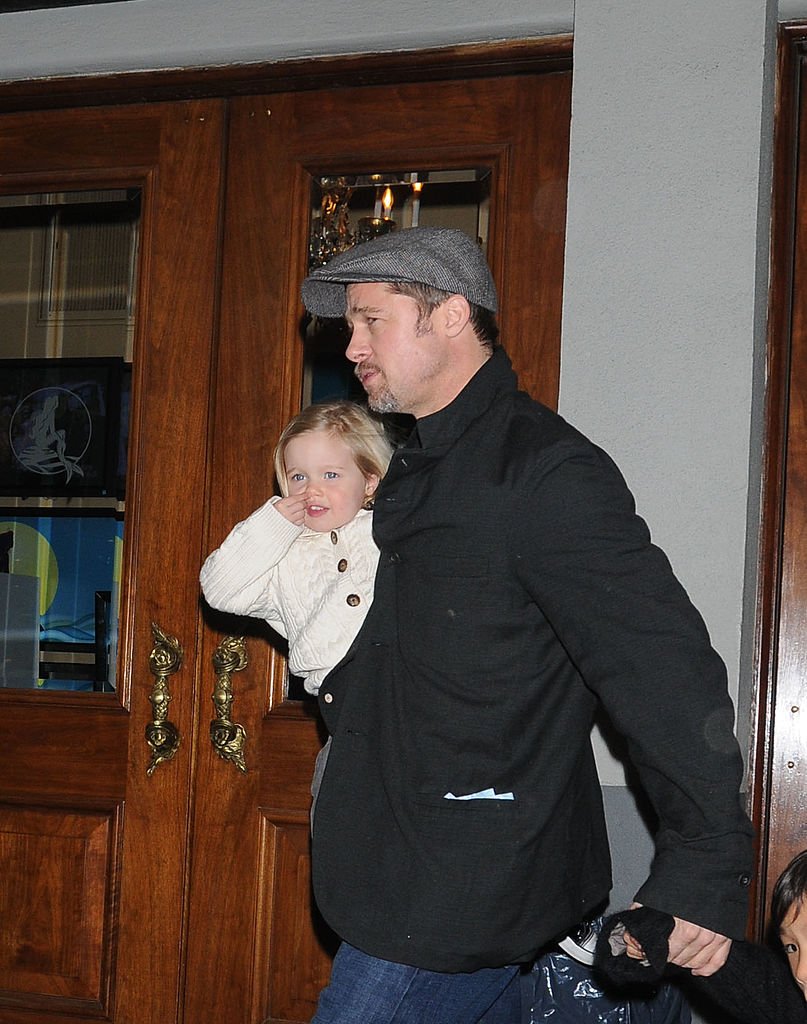 However, by June, it seemed the couple was ready to introduce Shiloh to the world. They did this in grand style. Jolie and Brad, who had long been involved in non-profit works, decided to sell their daughter's pictures, with the proceeds going to charity.
Shiloh took the world by surprise with her seemingly changed style.
The world met Shiloh, and ever since, she has remained a subject of public interest, mainly because of her unconventional style, which has evolved over time. Here's a look into her transformation over the years.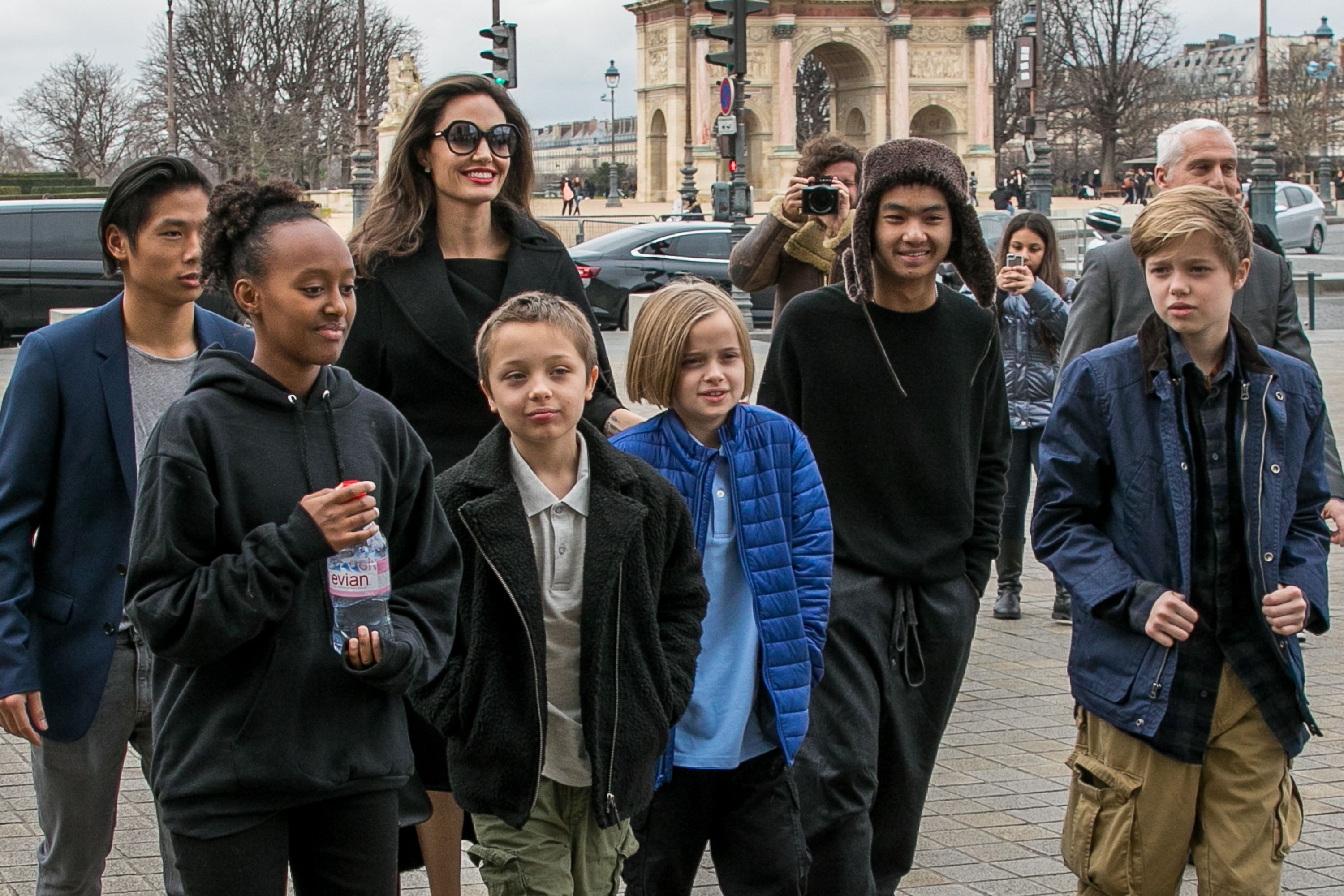 SHILOH'S EARLIEST YEARS
Shiloh was first introduced to the world in June 2006 when Jolie and Pitt reportedly sold pictures of the newborn for a little over four million dollars.
In the first picture, which graced many magazine covers, Shiloh was captured lying on a bed with her eyes tightly shut and lips slightly parted. 
#FlashbackFriday: Angelina Jolie and Brad Pitt introduce baby Shiloh to the world https://t.co/KpMN7BBloa pic.twitter.com/1qSGo9kPZG

— HELLO! Canada (@HelloCanada) November 10, 2017
Dressed in a cute white outfit, the little one curled her arms as she enjoyed a sweet nap. Her gorgeous face, round and smooth, was complemented by tufts of brown hair on her head.
Two years after that, Brad made a shocking revelation that suddenly piqued the media's interest in little Shiloh —she wanted her name changed to John.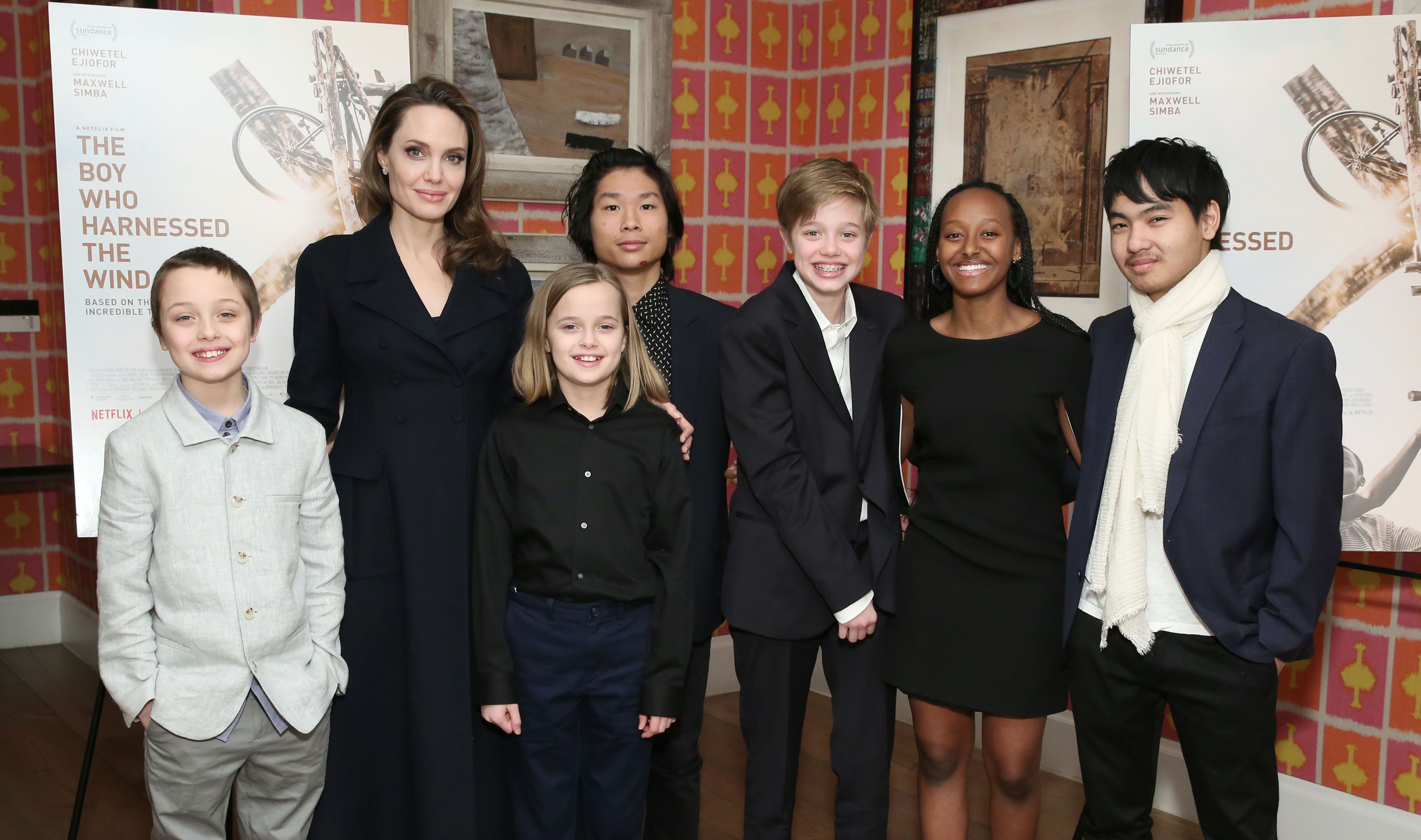 The actor explained that Shiloh, who was only two at the time, refused to answer to her name and would only respond when called John or Peter.
Brad explained that while it might come off as obnoxious to other people, he and Jolie found it cute that their little one was developing a personality already.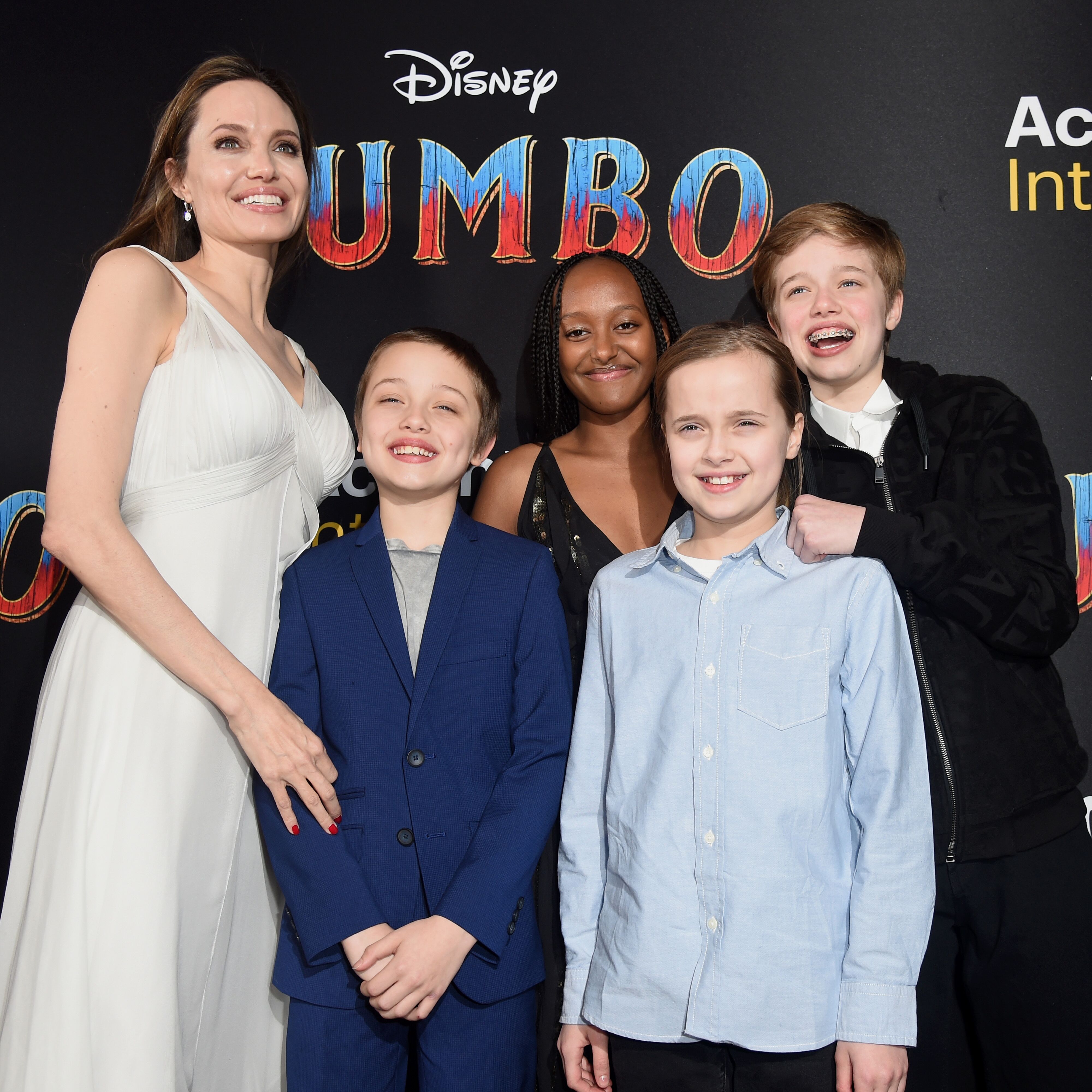 SHILOH'S STYLE TRANSFORMATION
In 2010, when Jolie revealed that Shiloh loved to dress like a boy, it became apparent that even at a young age, she was already exploring her identity.
At the time, little Shiloh, whose brown hair had transformed to blonde, had her hair clipped short into a chic pixie cut and was always seen sporting male clothing.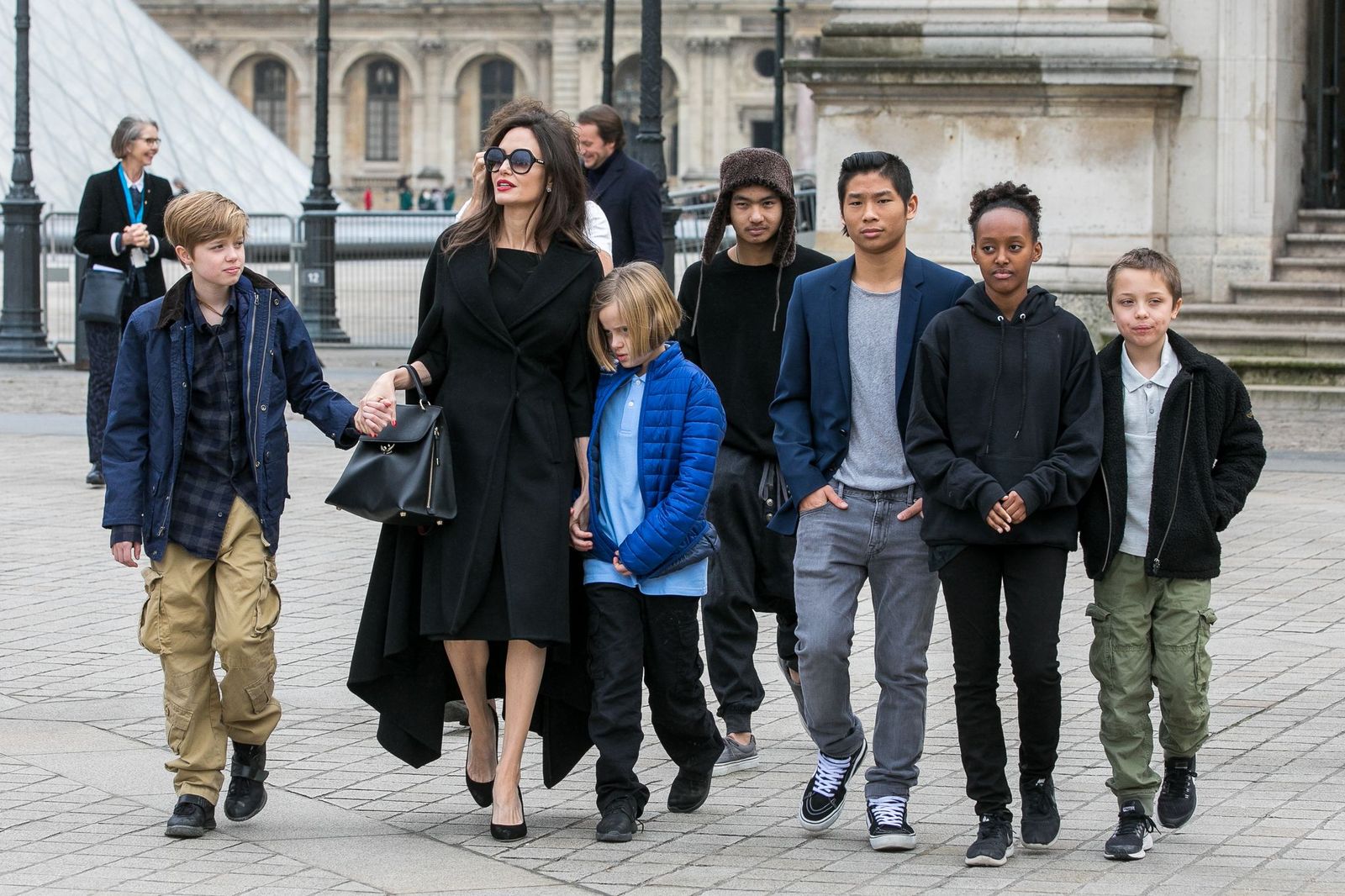 In her earliest years, Shiloh was regularly seen donning masculine tee shirts, pants, and sneakers. Her little round face had evolved into an oblong shape as her jawline became slightly more defined.
In a throwback photo shared in 2019, Shiloh was pictured alongside her mom on the red carpet. Clad in a black tuxedo and white shirt, she sported a slight smile, showing her uncanny resemblance to Jolie.
How Angelina Jolie celebrated Shiloh's 13th birthday https://t.co/f27xwbOB4Y pic.twitter.com/RZIkmL2MNh

— New York Post (@nypost) May 29, 2019
While sharing details of how she spent her 13th birthday, Vogue Australia shared yet another old photo of Shiloh and her mom making a public appearance together.
Though the picture did not give a glimpse of her outfit, Shiloh was captured rocking her blonde pixie cut, a huge contrast to Jolie's long brunette locks.
Shiloh Jolie-Pitt is now a teenager!!! #AngelinaJolie celebrated with the perfect family birthday outing. https://t.co/BNdTwOn8I4 pic.twitter.com/q1tIK2Molf

— Vogue Australia (@vogueaustralia) May 30, 2019
Later in 2019, Shiloh's up-to-date image was shared, showing her still sporting the pixie cut, but in a darker shade. The teenager donned an oversized white hoodie, patterned shorts, and black sneakers.
From the image, it became apparent that Shiloh had gone from a little chubby girl to a tall slim teenager. Yet, her love for masculine clothing remained.
Angelina Jolie was spotted out on a pre-Christmas shopping trip with her kids & Shiloh is nearly as tall as mom! https://t.co/gu29fJ4jaf pic.twitter.com/8iJeKtL0mR

— HollywoodLife (@HollywoodLife) December 23, 2019
By December 2019, Shiloh was once again spotted rocking an oversized hoodie while shopping for the holidays with her mom and sister Zahara. By now, fans could see that the teenager had become nearly as tall as Jolie.
In celebration of her 14th birthday in June 2020, Hollywood Life took a trip down memory lane, sharing a picture of Shiloh donning a brown jacket worn over a black t-shirt. As always, she rocked her blonde pixie cut.
canceling my July 4th plans to hold a public forum to discuss the significance/implications/meaning of Millie Bobby Brown's friendship with Shiloh and Zahara Jolie-Pitt https://t.co/ObmliCxRxD pic.twitter.com/tny5SLY1Eh

— Josh Duboff (@JDuboff) July 2, 2019
While Shiloh's body and face might have undergone a lot of transformation over the years, it is impressive that she remained true to her style for such a long time.
However, it seems the world will be seeing another side of Shiloh, perhaps a more feminine side, in the years to come. Here's why?
Happy birthday, Shiloh Jolie-Pitt! 🎂 https://t.co/D5qbwRjGNw pic.twitter.com/uG7rRqtX36

— HollywoodLife (@HollywoodLife) May 27, 2020
Earlier this year, a photo of the 14-year-old going on a shopping trip with her mom and older sister Zahara surfaced. Though it is not uncommon to find the trio together in public, Shiloh took the world by surprise with her seemingly changed style.
The 14-year-old donned denim shorts, a black hoodie, Converse hi-tops, and most shockingly, she wore her hair in a high ponytail, meaning she has decided to grow out her tresses.
Shiloh Jolie-Pitt's now rocking long hair! https://t.co/cFPv3GVgU2 pic.twitter.com/1RvL1AIWZV

— HollywoodLife (@HollywoodLife) February 5, 2021
From conflicting details surrounding her birth to her controversial dressing style and now, a seemingly huge change, Shiloh Jolie-Pitt has sure mastered how to pique interest. This teenager is every bit of a superstar, just like her famous parents!