Emma Geller-Green Today — See What the Twin Actresses Cali and Noelle Sheldon Look like Now
You don't need to be a die-hard fan of "Friends" to know that Rachel and Ross had a daughter named Emma Geller-Green. The baby was actually played by twins, and they are 18 years old already.
During season seven's finale, the show's audience learned that Jennifer Aniston's character, Rachel Green, was pregnant. Her pregnancy was an important topic the following season.
After it was eventually revealed that Ross Geller, David Schwimmer's character, was the father, things got complicated. Emma was born in the last episode of season eight.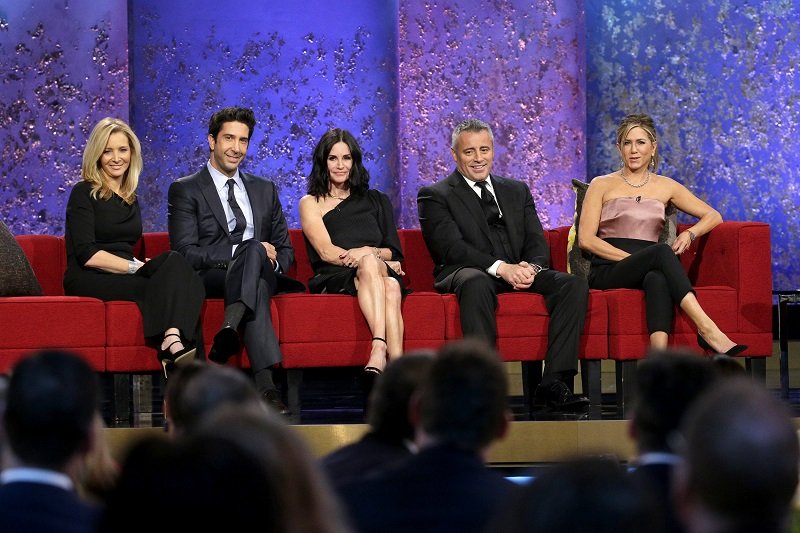 NOELLE AND CALI SHELDON
Emma Geller-Green was portrayed by identical twins Cali and Noelle Sheldon. They joined the cast in 2003 and made frequent appearances until 2004 when the show ended.
Cali once explained that it was her mother, Gretchen Carpenter, who came up with the idea of introducing them to the entertainment industry after discovering a casting opportunity advertised online.
Since they lived close to Los Angeles, Carpenter got her babies a manager who helped them book their "Friends" part. Sadly, the twins were too young to remember the whole experience.
However, their parents, who were invited to all the cast parties, have told them stories of everything that happened behind-the-scenes, including that the actors were not cocky or arrogant but just "like normal people."
THEY WERE TREATED LIKE PRINCESSES
According to Cali, she and her sister were always well taken care of. Their fellow cast-members treated them like "little princesses" and, during the holidays, they would even give them Christmas presents.
Cali also revealed that she and her sister used to laugh at all the jokes that the rest of the actors in the show would come up with, even the "inappropriate" ones.
Noelle once admitted that she grew up knowing Emma from "Friends," but she only realized its extent when she was ten years old. The twins had no problem telling who was who as Noelle had "more baby fat," said Cali.
She also said that, in some cases, their on-screen parents had to take their role seriously. For one scene, she was making too many noises, so Aniston had to feed her.
The twin sisters had a couple of scenes where they "really steal the show."
It is important to point out that "Friends" was filmed in front of a live audience, but instead of being afraid of them, the twins used to wave and interact with them, according to Carpenter.
While it might be surprising, Carpenter didn't let the twins watch "Friends" until they turned 13 as some scenes were not so appropriate for kids. She only showed them portions in which they appeared.
Noelle and Cali were not the only children who appeared in "Friends." Cole Sprouse, who's currently working with his twin brother in "Riverdale," portrayed Ben, Ross' son.
He once admitted that it was hard to work next to Aniston as he was "so in love with her." Dakota Fanning, Emily Osment, and Tahj Mowry also had minor roles in "Friends."
EMMA GELLER-GREEN NOW
Nowadays, Cali and Noelle Sheldon are 18 years old, and unlike many other child actors, they have kept themselves busy in the filming industry and have up-and-coming careers.
In the 2010s, both actresses worked in a handful of short films, including "Agorable," "Maxwell," and "Rougarou." Noelle also booked a role in 2019's movie "Ham on Rye."
The latest project they both worked on was "Us," a 2019 horror film by "Get Out" director Jordan Peele. They portrayed the daughters of Elisabeth Moss and Tim Heidecker's characters.
Speaking of Peele, he once admitted that the twin sisters had a couple of scenes where they "really steal the show," so we're very likely to hear more of them in the near future.