'This Is Us' Star Milo Ventimiglia Gushes over New Mom Mandy Moore & Her Adorable Son August
"This Is Us" star Milo Ventimiglia had nothing but love for co-star Mandy Moore and her newborn son August, sharing in a new interview that the world needs "moms like her." 
After being in a series centered around family for years, Milo Ventimiglia has seen glimpses of Mandy Moore's motherly figure. Now that she's finally a mom to her little boy August, he couldn't help but gush about his co-star and her husband, Taylor Goldsmith. 
"It's exciting to know she's a mom because we need moms like her in the world. We need people like Mandy and her husband, Taylor, to be raising kids."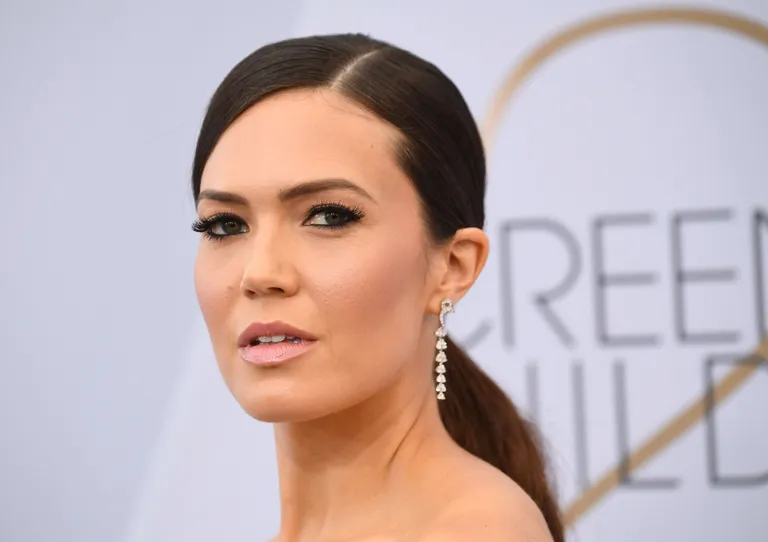 The 43-year-old actor added that Moore and Goldsmith are both good people, and he believes they will have a wonderful life with their son. Ultimately, he was excited for this new chapter in her life and added that he is happy for her. 
Since her son's arrival, Moore and Ventimiglia have kept in touch, messaging each other and even FaceTiming a little bit. The little man is now a month old, and his loving parents made sure to celebrate this milestone. 
August, whom they call "Gus," is a good sleeper and eater, according to the proud mom.
Ultimately, Moore thanks her "This Is Us" character for preparing her for motherhood. Playing a mother on-screen has helped her grasp the ins and outs of motherhood. Her character, Rebecca, is a woman with three kids at various points in life. 
The show accommodated the 36-year-old's pregnancy by showing the early days of her relationship with Ventimiglia's character, Jack. They were cash-strapped first-time parents to their three kids at the time. 
By the time they wrapped up filming, Moore was all set to deliver her little boy. When that time came, the actress revealed she had an exhausting labor experience. However, once that was done, everything else was a breeze. 
According to the proud mom, August, whom they call "Gus," is a good sleeper and eater. The "Princess Diaries" actress also shared that she is currently breastfeeding, something she considers a blessing. 
Her little boy only needs approximately eight minutes for him to get full, not even needing to feed on the other side. Ultimately, it's been a rewarding experience for Moore that she's been cherishing.