Justin Bieber Debuts a New Neck Tattoo & His Mom Pattie Mallette Has Something to Say about It
Fresh from the release of his newest album, "Justice," Justin Bieber has debuted a new neck tattoo, drawing a comment from his mother, Pattie Mallet.
On March 19, singer Justin Bieber released "Justice," his sixth studio album, which comes packed with multiple hit songs and collaborations. One of the top songs in the album is titled "Peaches" and features Daniel Caesar and Giveon.
Since its release, the song has been widely acclaimed and is set for even more publicity following Bieber's latest act. The singer took to his Instagram page on Saturday to share a picture showing the drawing process of a new neck tattoo.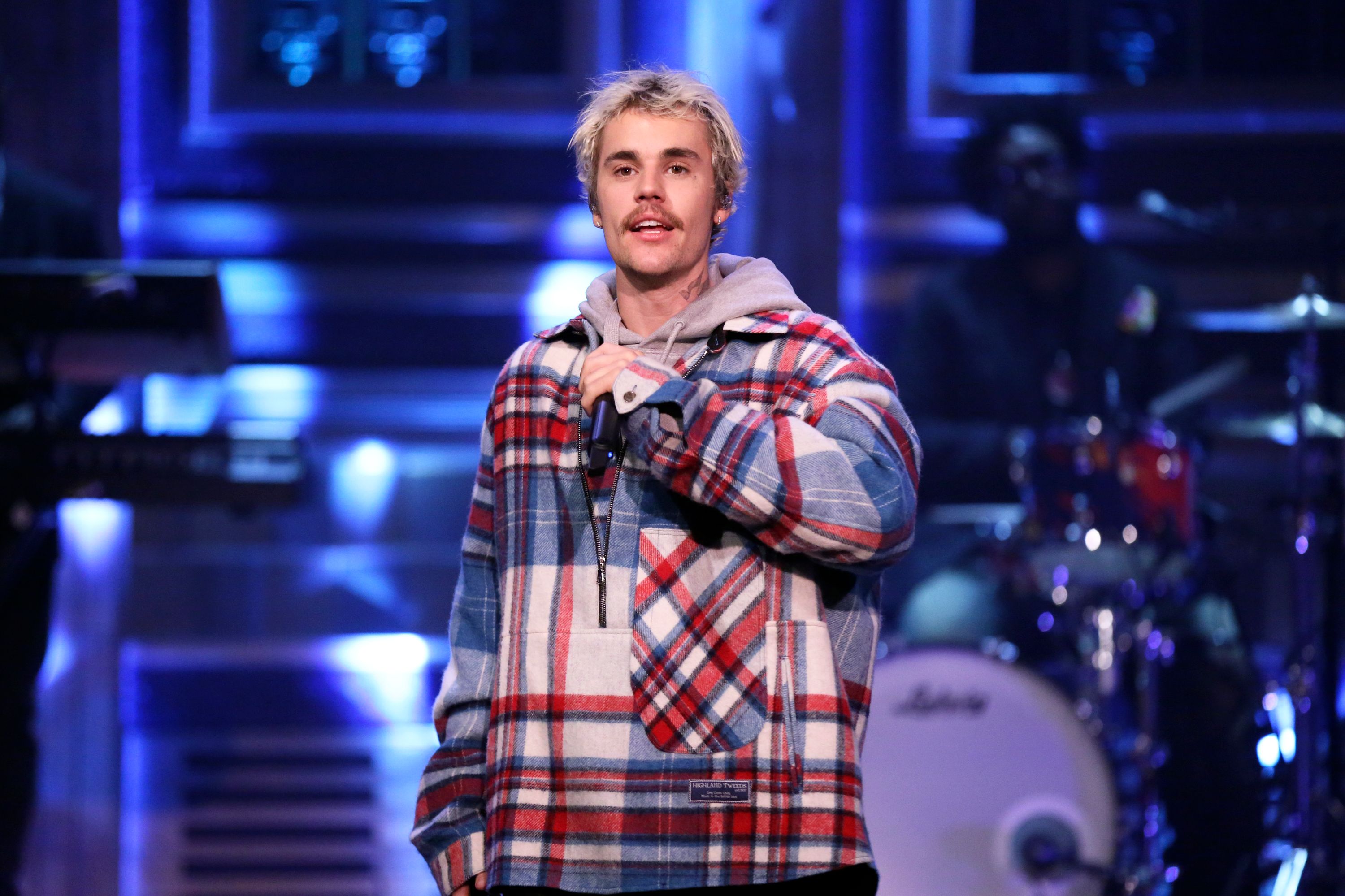 The picture showed the tattoo artist, Dr. Woo, drawing the orange fruit on the singer's neck. Bieber shared another black-and-white photo revealing the neck tattoo after it had been drawn. He captioned the post: 
"🍑✏️ @_dr_woo_."
Many of Bieber's 168 million followers, including actor Dwyane Johnson, liked the post and commented on it, expressing their love for his new ink drawing, with some gushing over the song. 
His mom, Pattie Mallet, was also among the comments as she reacted to her son's new tattoo. However, she was not too impressed that her son had inked another tattoo as she wrote, "Don't you have enough yet? 😩."
The 27-year-old revealed his Bear tattoo represents rest because Bears always hibernate despite being tough and resilient.
This is not the first time Mallet is showing her disapproval of Bieber's neck tattoo. Last September, she shared a similar sentiment after the "What Do You Mean?" singer displayed a large long-stemmed rose on his neck's right side. 
In an Instagram post, the singer shared a picture of himself clad in a blue T-shirt. He wore a baseball cap backward and tilted his face to reveal the ink, thanking Dr. Woo in the post's caption.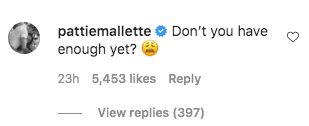 However, while fans were amazed by the rose tattoo, Mallet commented, "Why," before adding a crying face emoji to show her feelings of disapproval. 
Bieber appeared on SiriusXM Hits 1 last week and teased that he might get a new tattoo to honor "Peaches," which is his favorite song on his "Justice" album. During the interview, he also revealed that he would not get tattoos on his hands.
The new neck tattoo adds to the numerous tattoos Bieber already has on his body. In a recent interview with Vogue, he shed more light on the story behind them. 
The 27-year-old revealed his Bear tattoo represents rest because Bears always hibernate despite being tough and resilient, which is very important. He also said the lion tattoo represents having the heart of a lion, being bold, courageous, and strong. 
Meanwhile, the cross in the middle of his chest is a symbol of his faith and a reminder of what Jesus endured to rectify all that was broken. Bieber sure loves his tattoos!