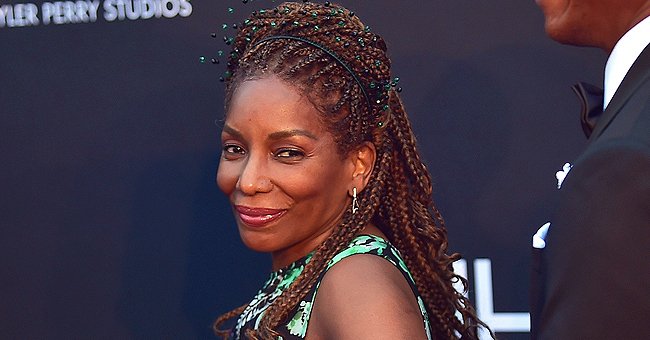 Getty Images
Stephanie Mills Shares a TBT Photo of Her Nephew & Michael Jackson before His Plastic Surgery
American singer and songwriter Stephanie Mills went back memory lane with a throwback picture she shared with fans showing the late "King of Pop" Michael Jackson before his plastic surgery.
Last Friday, singer and songwriter Stephanie Mills took a trip down memory lane with a throwback picture she shared on her Instagram page.
The 64-year-old posted a picture showing the late "King of Pop" and celebrated musician Michael Jackson all smiles as he posed with her and her nephew Dwyer.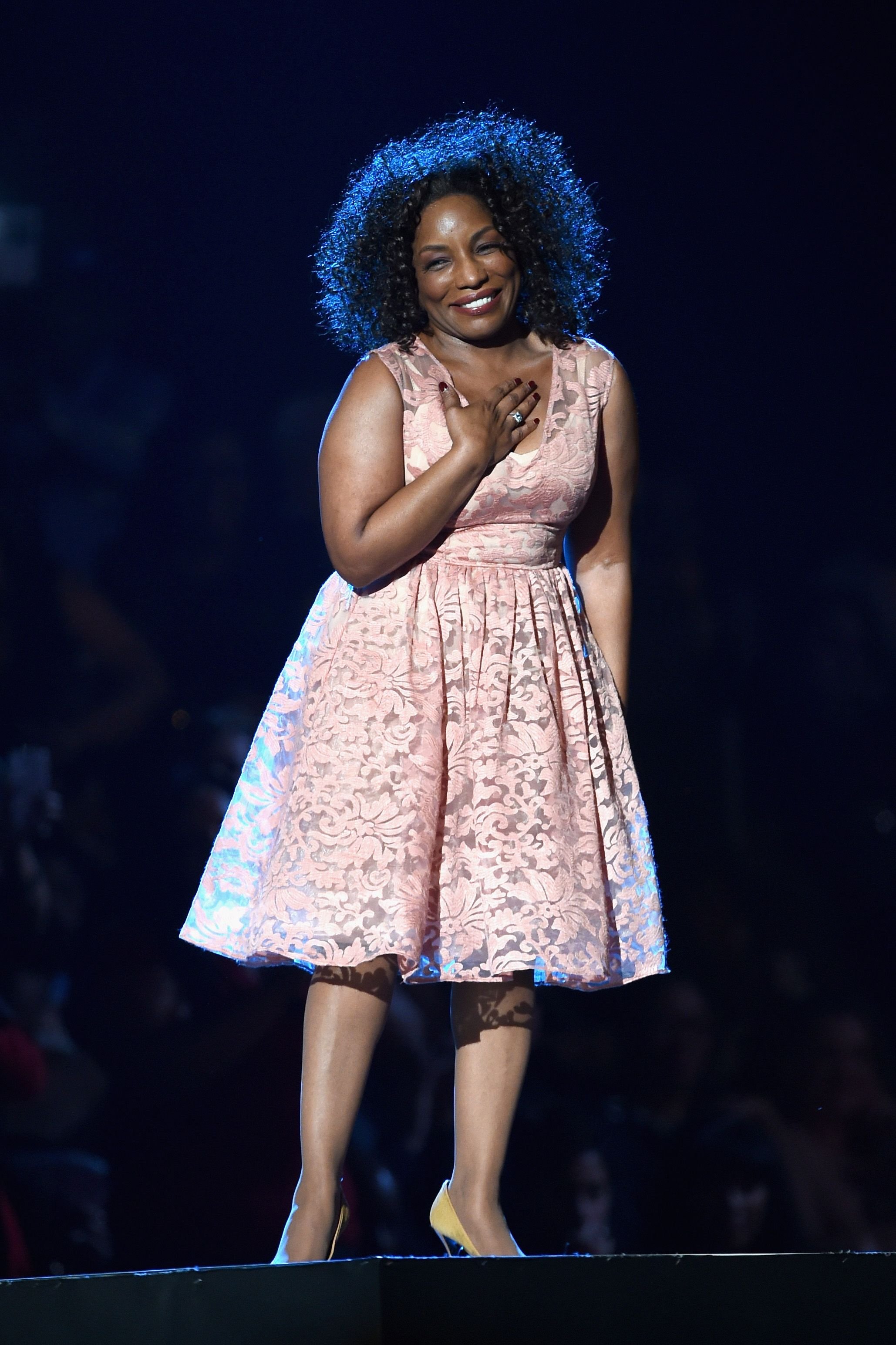 Stephanie Mills performing at the 2014 Soul Train Music Awards in LA at the Orleans Arena on November 7, 2014. | Photo: Getty Images
In the snapshot, Jackson was clad in a black and yellow dress while little Dwyer wore a white dress. Mills smiled as she looked at Jackson and Dwyer. She wore a white top and necklaces.
Mills also rocked full black hair. The picture was taken before Jackson's plastic surgery, so he still had his afro hairstyle. In the post's caption, Mills wrote:
"#FBF myself, #MichaelJackson and my nephew Dwyer. Hanging out in LA at my sisters house. #FunTimes."
Her fans took turns to comment on the rare photo. One fan said they love seeing throwback pictures and added that the snap the singer shared was beautiful.
Another fan concluded that the late Jackson was a handsome man, while a third person noted that baby Dwyer looked a lot like his aunt and the late singer.
Mills has never been shy in opening up about her love for Jackson.
Mills, who is best known for starring as Dorothy in the original Broadway run of "The Wiz," once dated Jackson in the late 1970s. Then, Jackson starred in the film adaptation of "The Wiz" as the Scarecrow.
They seemed to share a close bond and adorable chemistry, which many witnessed when they stepped out to receive an award Jackson won back in the day.
Mills has also spoken about Jackson in previous interviews and vehemently defended him during an appearance on Power 105.1 FM's "The Breakfast Club," stating that the late singer was not a pedophile.
Mills has never been shy in opening up about her love for Jackson and once revealed that she thought she would be Mrs. Jackson. She also described his kiss, saying it was wonderful.
She further described Jackson as very affectionate, loving, and sensitive, explaining that people really misunderstood him, which stemmed from his being so sensitive.
In a 2010 interview with Chicago Go Pride, she revealed she was in her kitchen when she heard about his death and expressed her disbelief about the news of his passing. Jackson died from cardiac arrest on June 25, 2019.
Please fill in your e-mail so we can share with you our top stories!