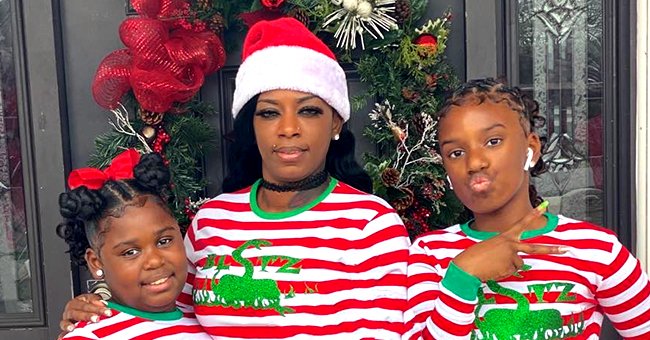 instagram.com/im_d_ollady
Tessica Brown AKA 'Gorilla Glue Girl' Reveals She Is Pregnant
Congratulations are in order for Tessica Brown, who is expecting her first child with her fiancé, Dewitt Madison. Brown became an internet sensation after she went viral for smearing Gorilla Glue on her hair.
Tessica Brown has been making headlines since February when her Instagram video explaining her traumatic ordeal with Gorilla Glue went viral and turned her into an overnight celebrity.
In her latest Instagram post, Brown revealed that she is pregnant with her sixth child and her first child with her fiancé, Dewitt Madison. She captioned the post, "Blessed."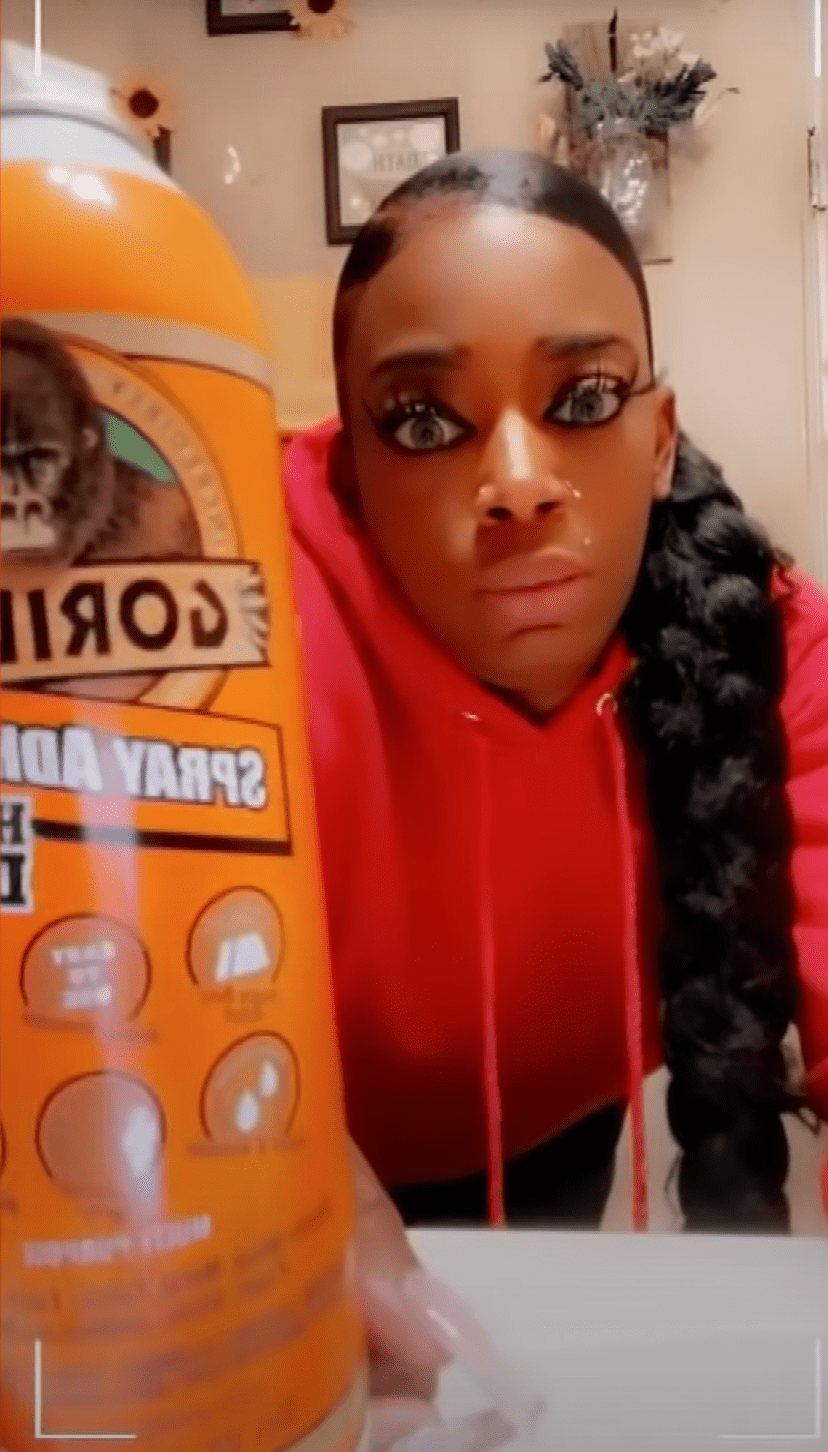 Tessica Brown holding a can of Gorrilla Glue. | Source: Youtube/Inside Edition
The revelation came with a photo of Tessica sitting cross-legged on a carpet while wearing a white T-shirt, checkered shirt, and dark pants. Behind her was a baby cot, a white rocking horse, and several decorations fit for a baby nursery.
TMZ even shared pictures of the four pregnancy tests confirming the baby on the way, who will join Brown and Madison's large blended family. Brown has five kids while her fiancé has four kids from previous relationships.
While Brown could be seen cradling her belly in the image, her manager, Gina Rodriguez, told TMZ that Brown doesn't know how far along she is and is scheduled for an ultrasound next week.
TMZ also reported that Brown hopes her Gorilla Glue incident did not affect her baby. She reportedly took a pregnancy test before her surgery last month, and she was negative.
Brown had surgery last month to remove the strong adhesive in her hair. Michael Obeng, a Beverly Hills plastic surgeon, performed the $12,500 procedure free-of-charge. He told People:
"You should have seen the tears of joy when she could finally run her fingers through her hair."
Although the Gorilla Glue debacle is now behind her, Brown and her family are still tackling the consequences of her actions and the negative impact of social media infamy.
Brown has had to deal with the jokes made on her behalf and accusations that she is money and fame-hungry. Brown's kids have also been impacted by other kids making fun of the incident at school.
Please fill in your e-mail so we can share with you our top stories!