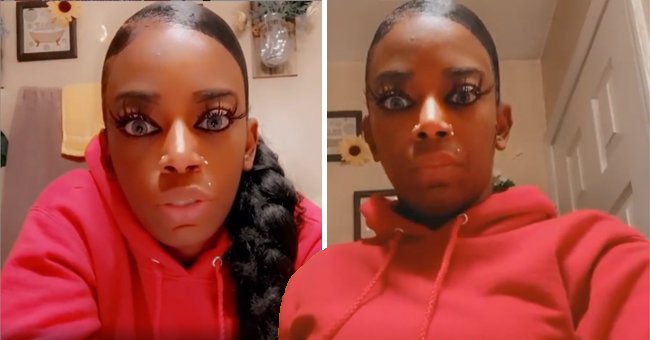 instagram.com/im_d_ollady
Tessica Brown Reveals How Her Fame after Viral 'Gorilla Glue Girl' Video Has Impacted Her Kids
The "Gorilla Glue Girl" Tessica Brown has opened up about how her newfound fame has affected her and impacted the lives of her daughters.
In a recent chat with The Roots, Tessica Brown opened up about how her life has changed since the Gorilla Glue incident and how she realized she cannot win with the internet.
Brown revealed that when she sprayed the glue on her hair, she had run out of hair spray and spotting the can on the refrigerator, she decided to make use of it in place of the spray with the mindset that she would wash it out when she got back.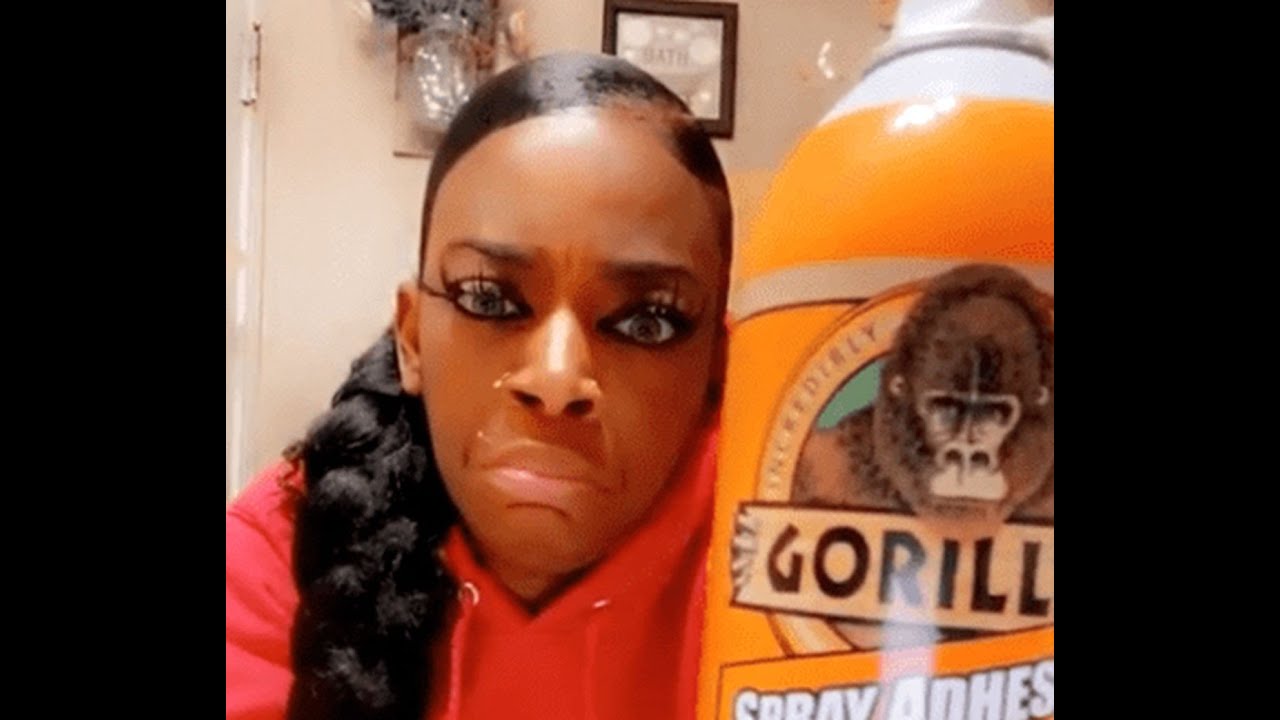 Tessica Brown holding a Gorilla Glue container moments before spraying it on her hair. | Photo: YouTube/ SC Reviews
In hindsight, Brown admitted that she made a bad and big mistake. She explained that her purpose for making a video and sharing it online was to look for a solution and not to chase clout, as some people thought.
According to her, the internet was prone to hurting people's feelings, and it hurt her "really really bad." Brown added:
"I can't win with the internet; the internet is really undefeated. And I'm over it."
Aside from hurting her feelings, the incident has been unkind to her two young daughters, who have been picked on severely based on their mother's mistake.
Brown explained that she had to tell her little girls when they went to school that if anyone tried to tell them something about the incident, they shouldn't worry about it because they know it was not a true reflection of who she was.
She was going to give it back to society.
She shared the painful story of how her second girl had come home crying, saying that the little boys at school were singing the "Gorilla Glue Song" and making jest of her.
Brown had to tell the tot that if the incident repeated itself, she should learn the words and sing it along with them. Explaining what happened after, Brown said:
"So after I told that to her, I go into the bathroom. Now I'm crying because I'm the reason they're making fun of my baby."
Brown also alluded that she was happy the ordeal was over after the surgery done by Dr. Obeng. She intimated that she has been using the treatment that he gave her, and her scalp was doing better.
Although she has a follow-up with the doctor, Brown concluded that she does not want to add any more chemicals to her hair and was going to start rocking her hair in its natural form.
As for the money that was raised for her via GoFundMe, Brown said she was going to give it back to society, with most of it going to Dr. Obeng's non-profit reconstructive surgery.
Now, Brown is rocking her hair in a short chic pixie cut with the intent of allowing her scalp to heal, and while she is doing that, she plans to prove that she is more than the Gorilla Glue Girl.
Please fill in your e-mail so we can share with you our top stories!