Woman Who Went Viral for Using Gorilla Glue Gets Her Hair Unstuck after Surgery
Tessica Brown went viral after she shared a video of herself trying to get Gorilla Glue off her hair, and recently, thankfully, she was able to get her hair unstuck.
About a month ago, a sensational video went viral, showing Tessica Brown talk about how her hair had been glued on for almost a month because she used Gorilla Glue on it as opposed to her regular hair spray.
However, the painful ordeal is now over for her as she was able to get her hair unstuck after a four-hour surgery carried out by Dr. Michael Obeng.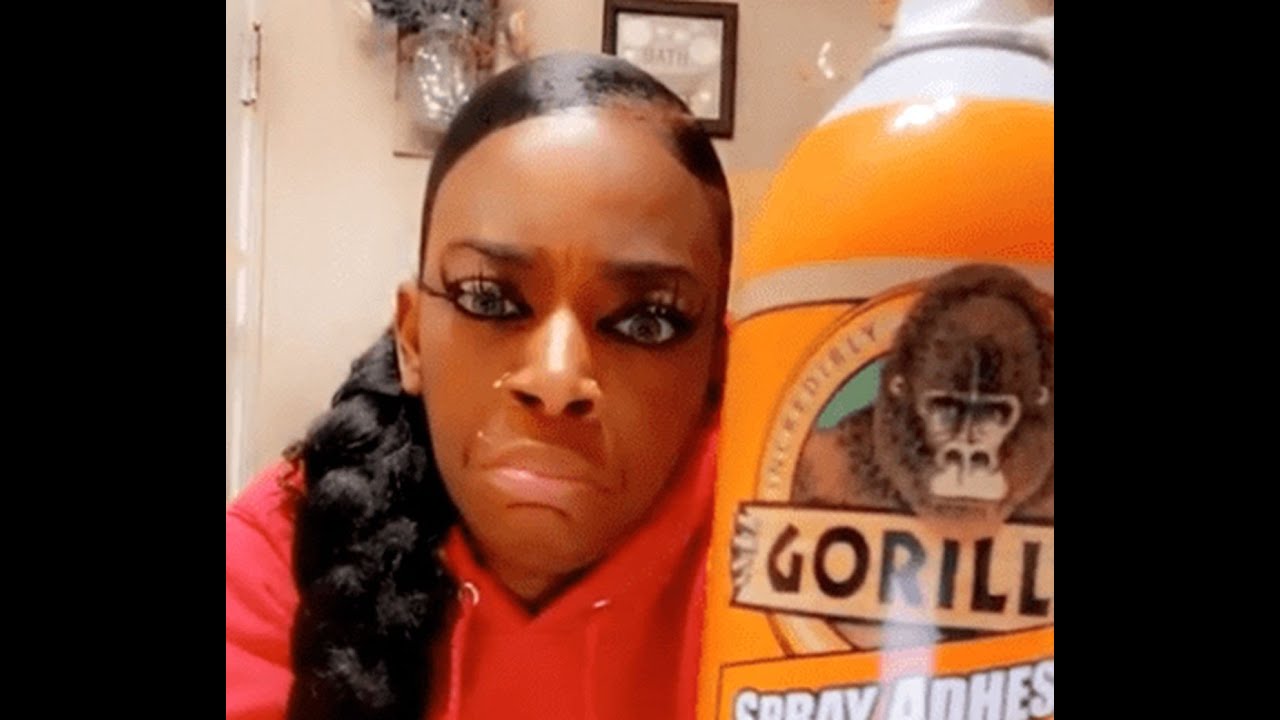 In a video shared on Instagram, the team who worked on Brown's hair could be seen running a liquid through her hair as they helped remove the glue.
The hair, which had been stuck on for almost a month and had caused her severe pain, could be seen finally moving freely, and she was able to run her hand through it.
Speaking on how it felt, Brown said she was excited that she was able to get her hair back, and although she wished she could have waited longer before cutting her ponytail, the excitement of having her hair back was enough.
TMZ shot the whole surgery from start to finish, and it was a wild thing to see. The relief on Brown's face, according to the publications, was beautiful to see.
Although there was some backlash, Brown also received an overwhelming amount of love.
Dr. Oben, a plastic surgeon, who offered to perform the 12,500 dollars procedure for free, expressed that what Brown went through was not something to be made light of as she could have had severe burns to her scalp, which could have left her disfigured.
Brown flew to Los Angeles from Louisiana with hope in her heart that Dr. Oben could deliver and save her hair after she had tried to remove the glue unsuccessfully for a long time.
She had been making use of home remedies such as tea tree oil, olive oil, acetone, and water, amongst other things, but the hair stayed in place while making her scalp irritated and burnt.
On the recipe he used, Dr. Obeng said it was just basic chemistry, and he had to study the components used to make the Gorilla Glue for him to come up with the perfect remedy.
Some of the ingredients he used included medical grade adhesive remover, aloe vera, olive oil, and a dash of acetone. However, before he used it on her hair, the LA-based doctor tried it on a dummy with human hair.
While Brown's situation was a precarious one, she received backlash from the public, with some saying she had done it as a publicity stunt to get famous. She, however, reiterated that that was not the case.
Although there was some backlash, Brown also received an overwhelming amount of love. A GoFundMe was set up for her, and so far, it had over 20,500 dollars.