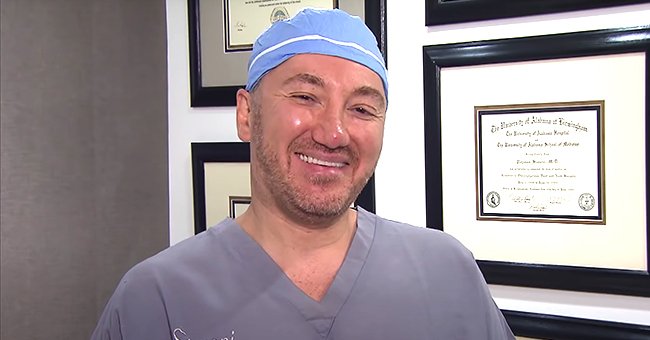 YouTube/Inside Edition
TMZ: Celeb Plastic Surgeon Dies of COVID-19 after Woman Coughs on Him While Getting Lip Fillers

A celebrity plastic surgeon died from COVID-19 after one of his patients coughed on him while she was getting lip fillers.
A Beverly Hills plastic surgeon, Dr. Payman Simoni, died of COVID-19 at the age of 50 after being coughed on by a patient who was getting lip fillers.
TMZ reported that the woman had her temperate checked and filled out a COVID-19 questionnaire before receiving the procedure. Although Dr. Simoni had been wearing a mask, she had "sprayed" him when she coughed.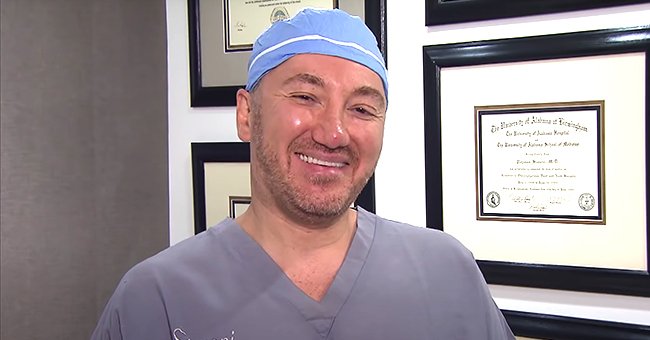 Plastic surgeon, Dr. Payman Simoni passed away this January from COVID-19. | Photo: YouTube/Inside Edition
She had not done a COVID-19 test before the procedure. A few days later, she contacted the surgeon and said that she had tested positive for the virus.
Dr. Simoni then quarantined at home, where he developed symptoms of the virus, including shortness of breath. It was not long before he was hospitalized at Cedars-Sinai Medical Center.
He was on a ventilator and put in an induced coma as his lungs were failing. Unfortunately, he did not survive and passed away from a brain hemorrhage in January 2021.
Many plastic surgeons had opted not to perform procedures during the pandemic. However, others opted to conduct procedures as the City of Beverly Hills has a resolution that allows doctors to perform cosmetic surgery.
Dr. Simoni had appeared in "The Doctors" and in a new episode of "Gown and Out in Beverly Hills" as he performed a similar procedure on Patrik Simpson.
A friend of the doctor, Katy Amiri-Younesi, shared that his death comes as a shock because he had also been very healthy and she had even asked for his advice when she tested positive for the virus.
Apparently, cosmetic surgery requests have increased since the pandemic because they have more free time to recover without missing any social obligations, as revealed to People by Dr. Steven Levine.
Dr. Levine, a plastic surgeon, said he had not opened up his practice during the pandemic and had to cancel existing appointments and consultations when the social distancing measures were put in place.
He and his team have taken the risk of the virus very seriously and have not opened up their office, and have been conducting consultations virtually. Click here to view celebrities who have been under the knife.
He has even had patients try to bribe him to perform a procedure. Unfortunately, Dr. Simoni lost his life doing his job. Thoughts go out to his friends and family during this time.
Please fill in your e-mail so we can share with you our top stories!