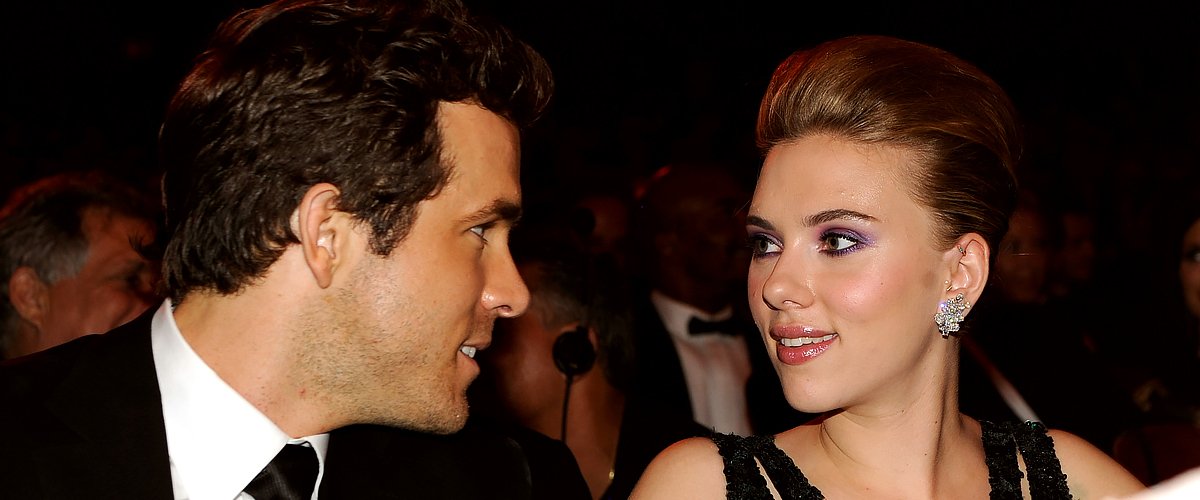 Getty Images
Hugh Jackman Feuded with Ryan Reynolds after He Married Scarlett Johansson — Recap of Their Romance

"Dead Pool" actor Ryan Reynolds is now happily married to Blake Lively, but his first wife was Avengers actress Scarlett Johansson and their relationship lasted just two years.
In 2007 Canadian heartthrob Ryan Reynolds started dating actress Scarlett Johansson. Less than a year later, the actor who had recently ended his relationship with Alanis Morissette, proposed to Johansson.
Both actors were close friends with Australian actor Hugh Jackman, who had met Johanssen while filming "The Prestige in 2006, and he gave them his blessing. As it turned out, the courtship and the marriage were equally brief.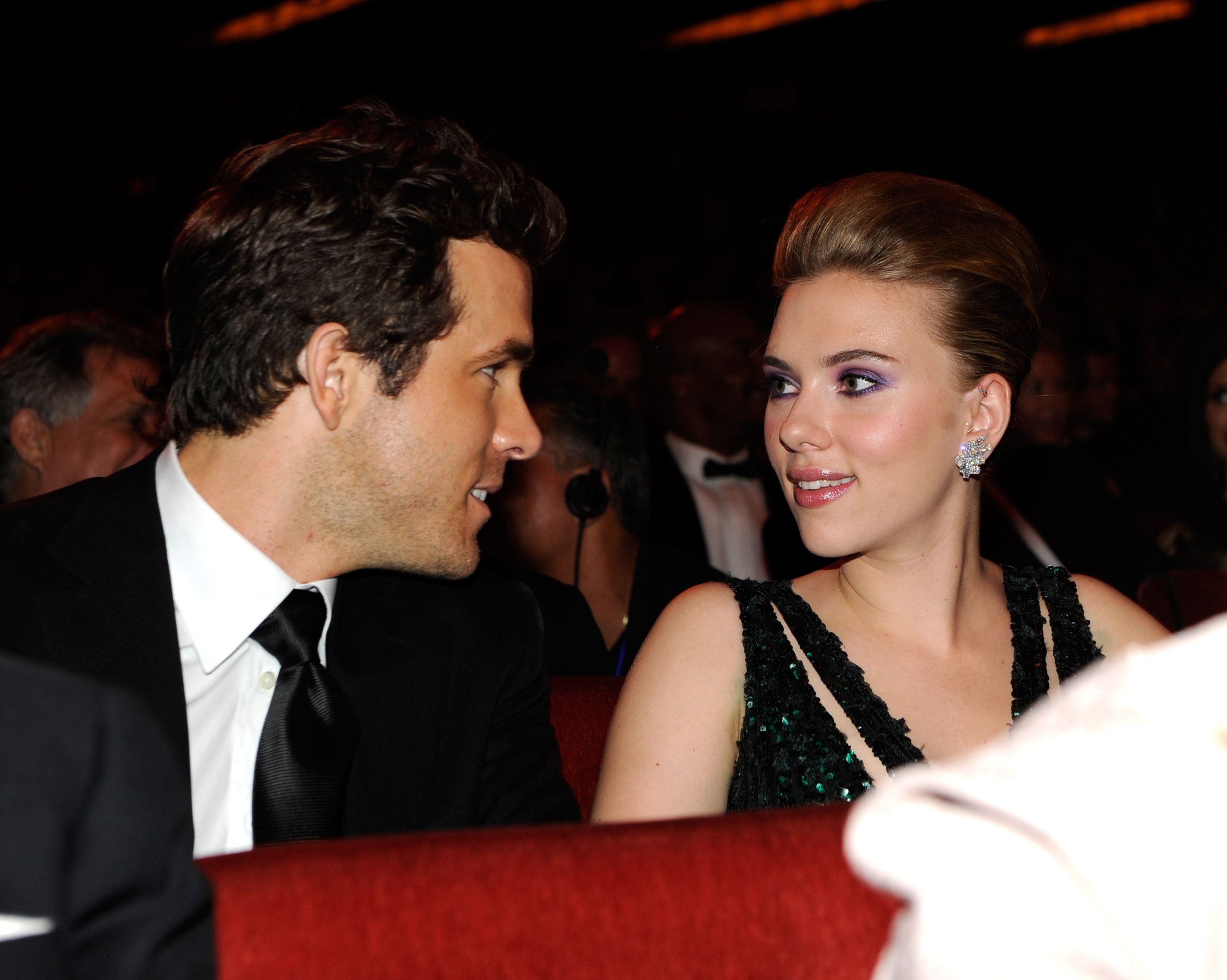 Ryan Reynolds and Scarlett Johansson at the 64th Annual Tony Awards in 2010 in New York City | Source: Getty Images
HOLLYWOOD ROMANCE
It is hard to find two A-listers with the star-power and charisma of Scarlett Johanssen and Ryan Reynolds. At the time of their wedding in 2008 Johanssen was 23, and Reynolds 32, both beautiful, successful, and talented people.
A more perfect Hollywood romance is hard to imagine, and years later Johanssen hinted that their demanding careers in a highly competitive profession may have been part of the problem.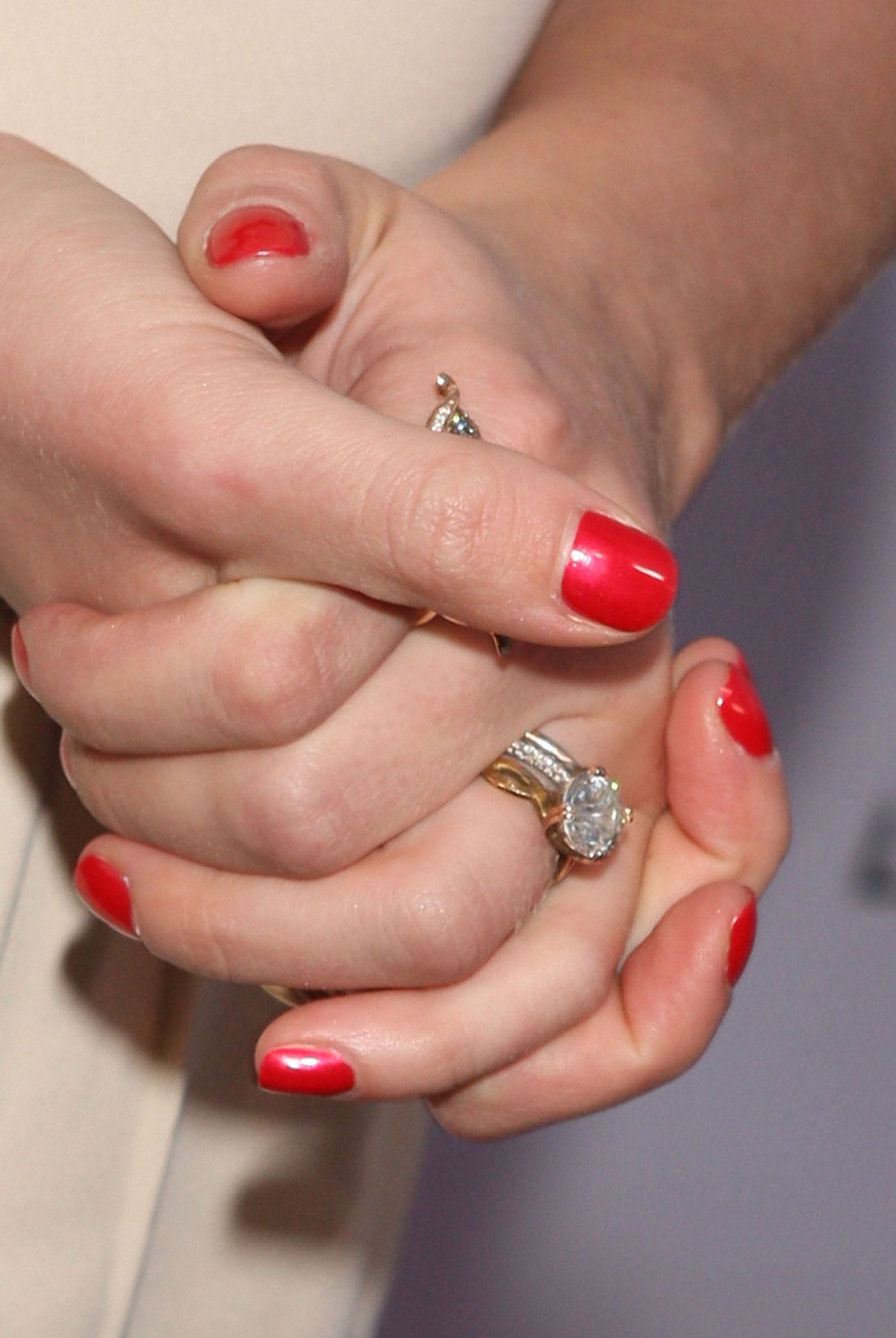 Scarlett Johansson wearing her engagement ring in July 2009 | Source: Getty Images
LOVE LOST AND FOUND
Johanssen, who has since remarried, had a child, divorced, and married a third time, reflected on her split from Reynolds as a sign of her immaturity. The "Avengers" actress said:
"I was 23 years old. I didn't really have an understanding of marriage. Maybe I kind of romanticized it, I think, in a way."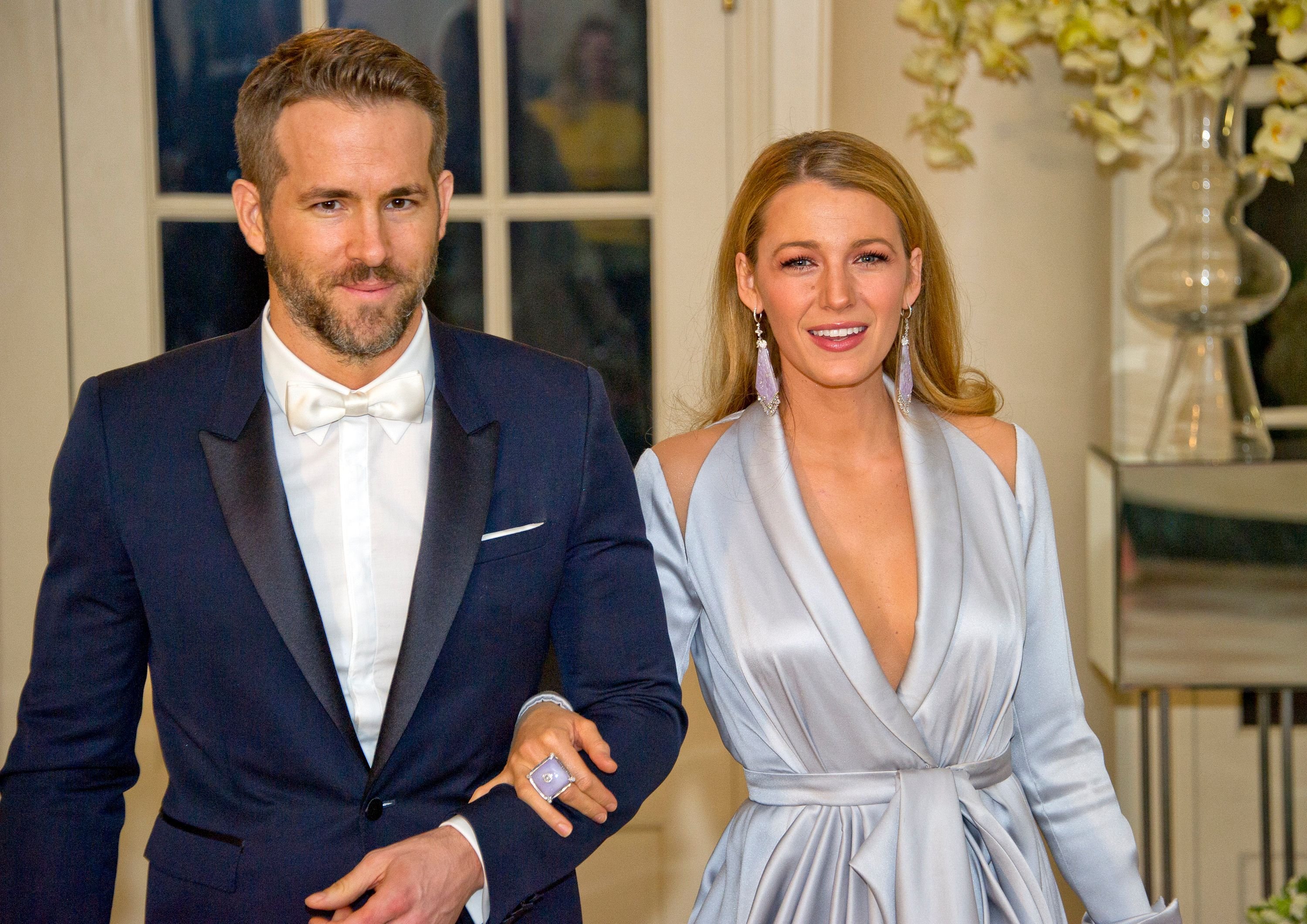 Ryan Reynolds and Blake Lively at the State Dinner in honor of Prime Minister Trudeau at the White House March in 2016 | Source: Getty Images
The marriage was on the rocks when Reynolds was cast as DC Universe hero "Green Lantern" opposite in "The Rhythm Section" actress Blake Lively. After the 2011 divorce, Reynolds and Lively started dating.
In September 2012 Reynolds and Lively married, and this time the "Dead Pool" actor got the right girl. The couple has since welcomed three daughters: James, 6, Inez, 4, and Betty, 2.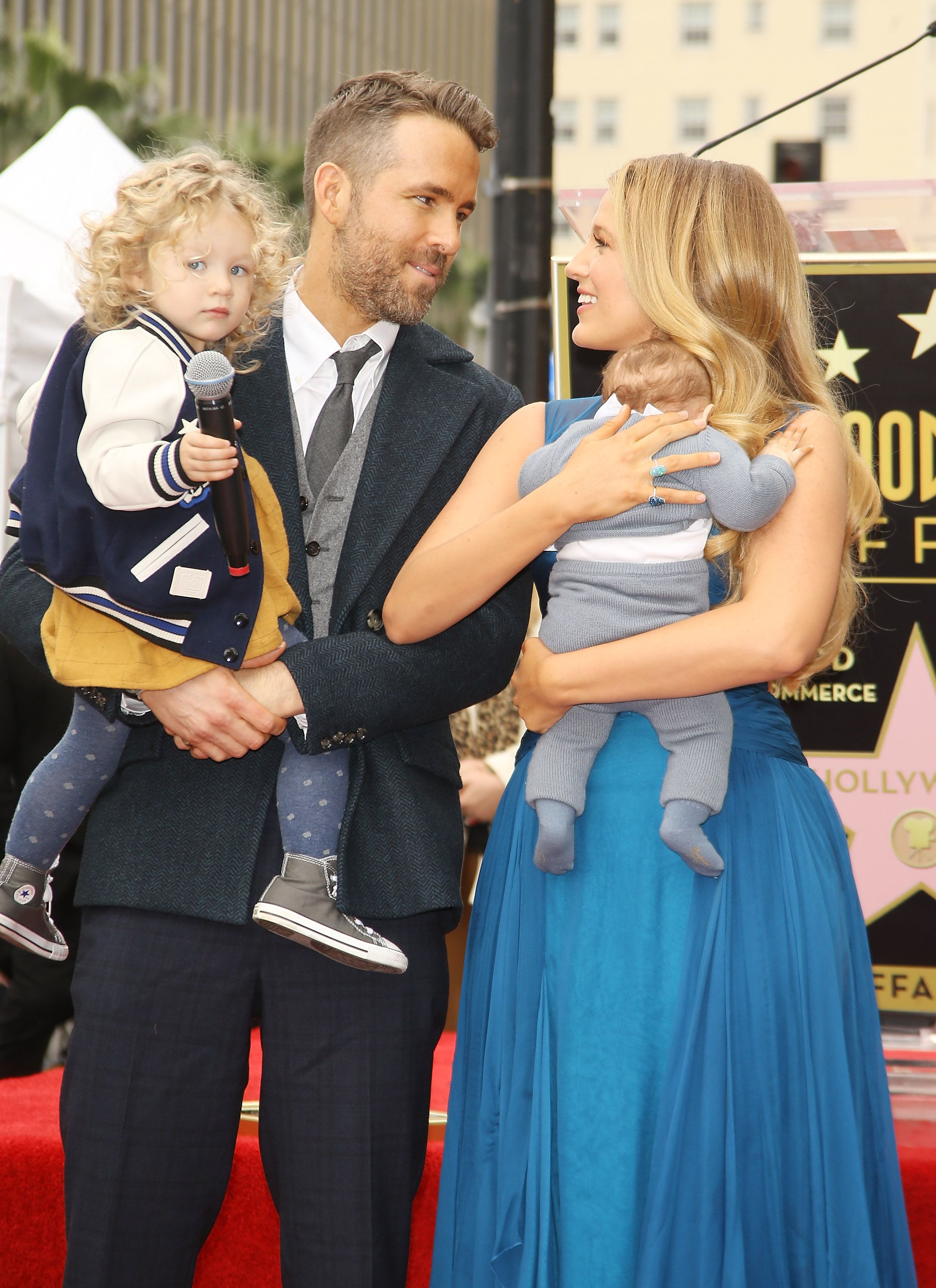 Ryan Reynolds and Blake Lively with their children on The Hollywood Walk of Fame in 2016 in Hollywood | Source: Getty Images
BLACK WIDOW'S NEW LOVE
Shortly after Reynolds and Lively wed, Johanssen too, found a new love, Frenchman Romain Dauriac, and started dividing her time between New York and Paris. In 2014 Johanssen and Dauriac welcomed a daughter, Rose.
That same year, the couple tied the knot, but by the summer of 2016, the marriage was in trouble. Johanssen's need to travel constantly for her work may have placed an intolerable strain on the relationship, and the couple separated.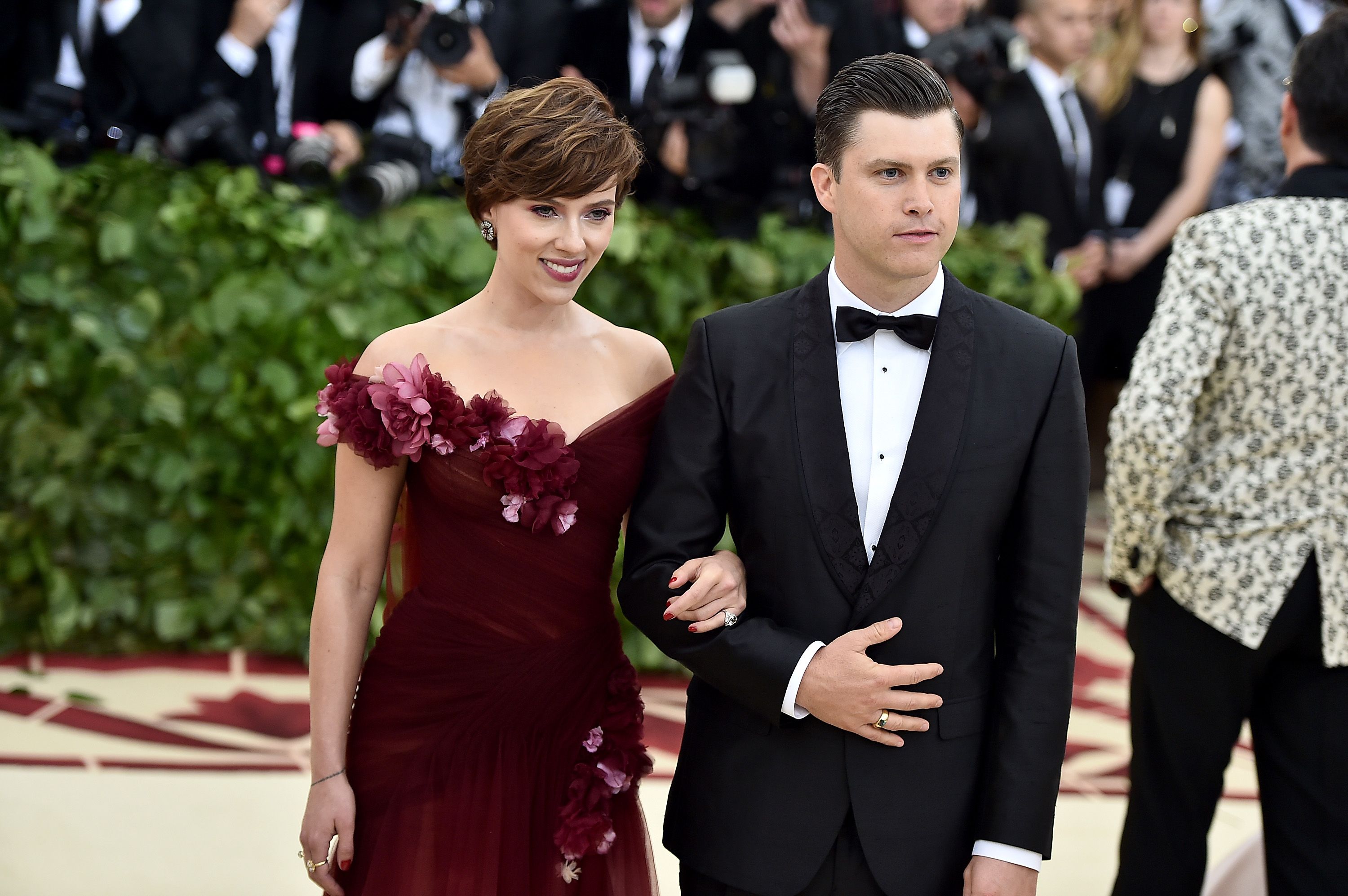 Scarlett Johansson and Colin Jost at the 2018 MET Gala in New York City | Source: Getty Images
JOST MARRIED
Quick on the heels of her 2017 divorce from Dauriac, Johanssen met actor, and "Saturday Night Live" writer Colin Jost. This time around Johanssen took it slow and the two became engaged two years after they started dating.
After a year-and-a-half engagement, Jost and Johanssen tied the knot in an intimate ceremony and announced their October 2020 wedding via Meals on Wheels to draw attention to the predicament of so many during the COVID-19 pandemic.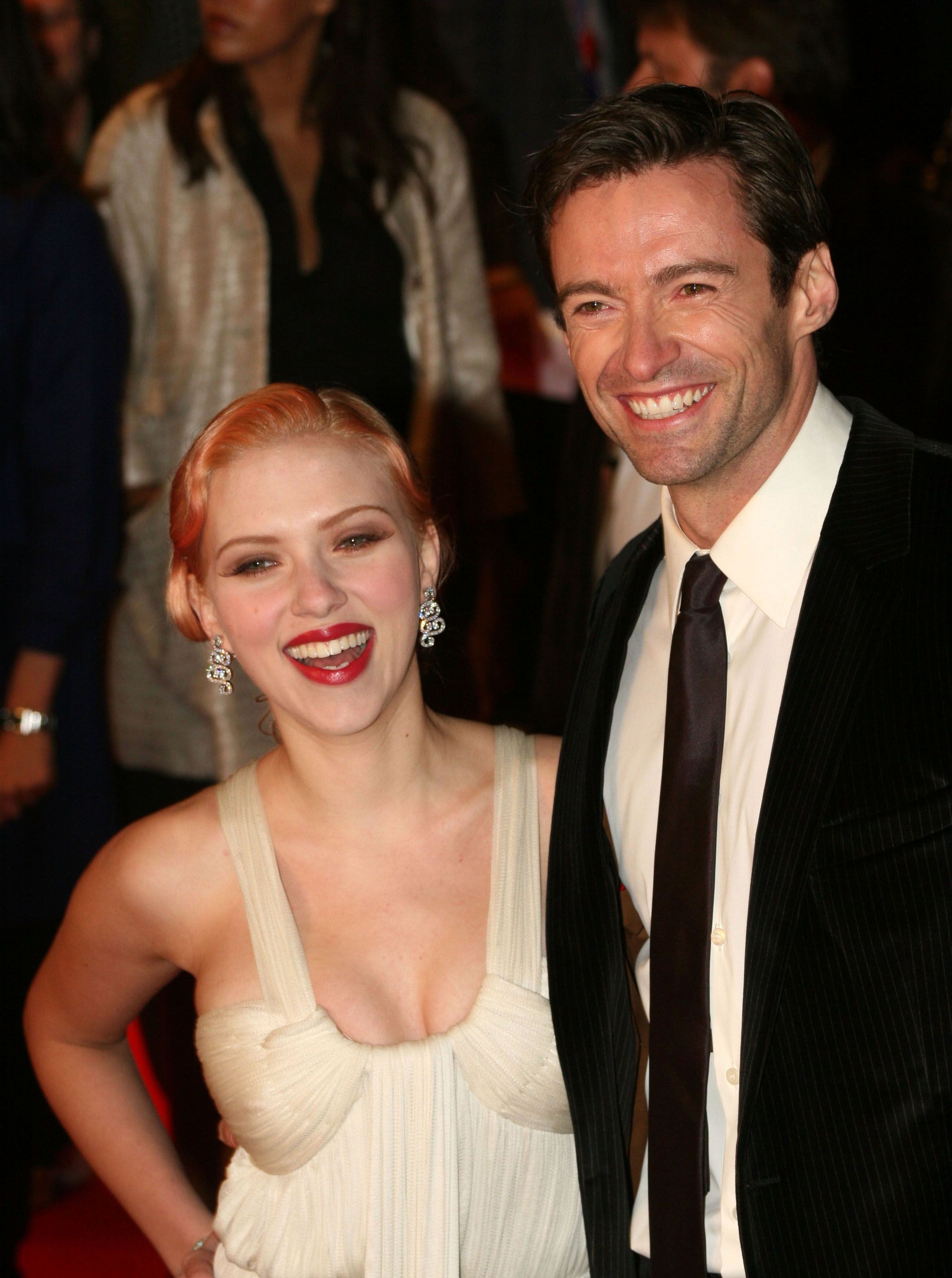 Scarlett Johansson and Hugh Jackman at "The Prestige" premiere in 2006 in London, Great Britain | Source: Getty Images
FAKE FEUD
Back in 2008, Reynolds was cast as Wade Wilson in the Marvel Universe film "X-Men Origins: Wolverine," with Hugh Jackman as the lead. Jackman was friends with Johanssen and a friendly banter developed between the two men.
Before long they became fast friends and their mutual teasing turned into a "feud" that both men delighted in feeding taking hilarious pot-shots at each other. Fans of the "Dead Pool" franchise will have noted the numerous digs at Jackman.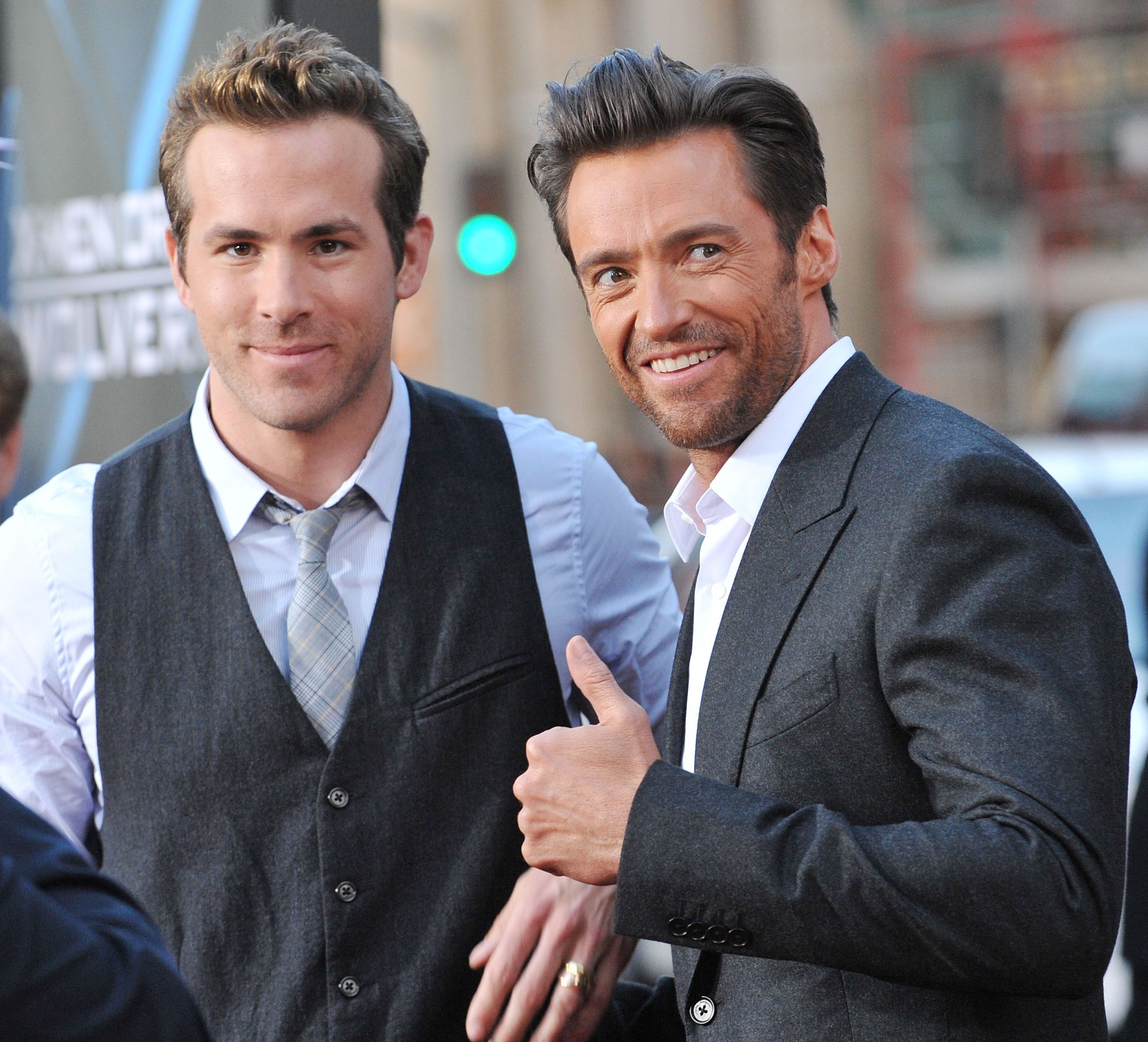 Ryan Reynolds and Hugh Jackman at the screening of "Xmen Origins: Wolverine" in 2009 in Hollywood | Source: Getty Images
When Jackman and his wife Deborra-Lee Furness celebrated their 24th wedding anniversary back in April 2020, Reynolds trolled the couple with his friend with a funny message to Furness urging her to "hang in there."
Jackman, who is currently in quarantine with his family in his New York apartment has revealed that he is using his time to plan a cruel and cunning retribution on Ryan Reynolds...
Please fill in your e-mail so we can share with you our top stories!