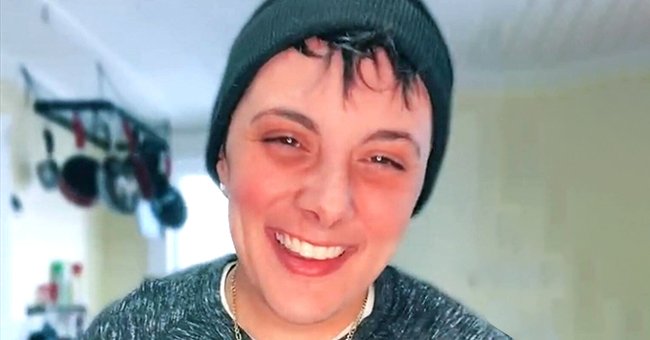 Twitter/ComplexPop
TikTok Star Rochelle Hager Tragically Dies in an Accident While Driving — Here's What Happened
Rochelle Hager, a TikTok star, died tragically after a tree branch fell on top of her car while driving in Farmington on Monday.
On Monday, March 29, 2021, Rochelle Hager, 31, was driving in Farmington in 50mph winds when a tree branch fell on her car and killed her. She had a large following on TikTok.
Hager was pronounced dead at the scene on Knowlton Corner road. Police and firefighters from Farmington Fire Department arrived at the tragic scene after a neighbor reported the incident.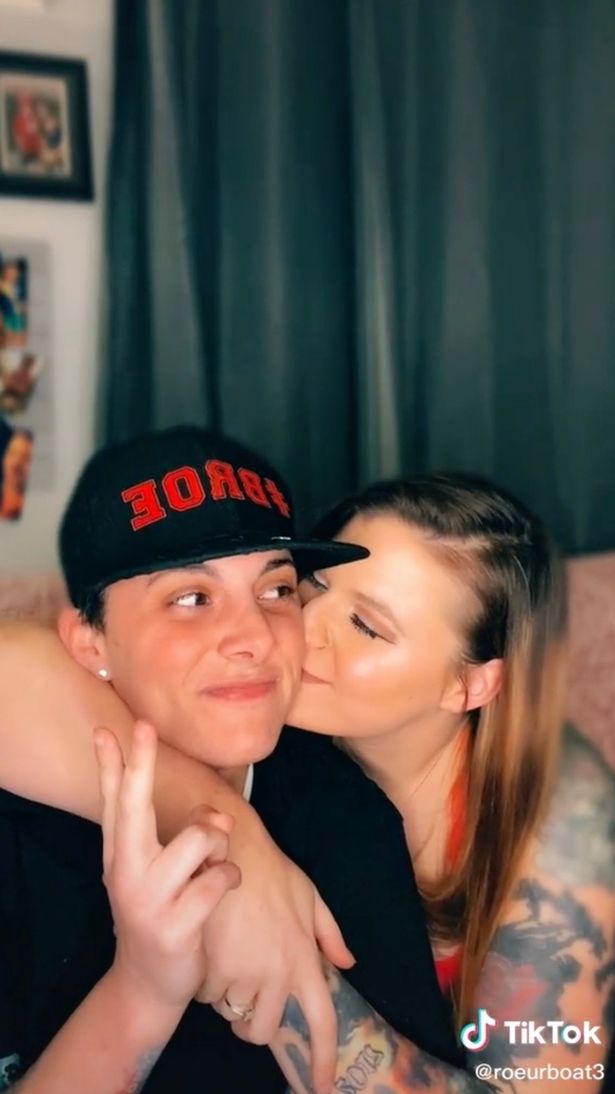 Rochelle Hager and Brittanie Lynn Ritchie pictured together in one of Hager's TikTok videos. | Photo: TikTok/Roeurboat3
She had been driving southbound at around 10 am when strong winds toppled a pine tree limb onto her car. Police Chief Kenneth Charles said she would have died instantly.
Hager had been the only occupant in the car at the time of the crash, and no other vehicles were involved. Charles had described the accident as unique and tragic. He explained the accident:
" [The crash was] obviously the direct result of the high winds today. [There was] nothing she could do to avoid it."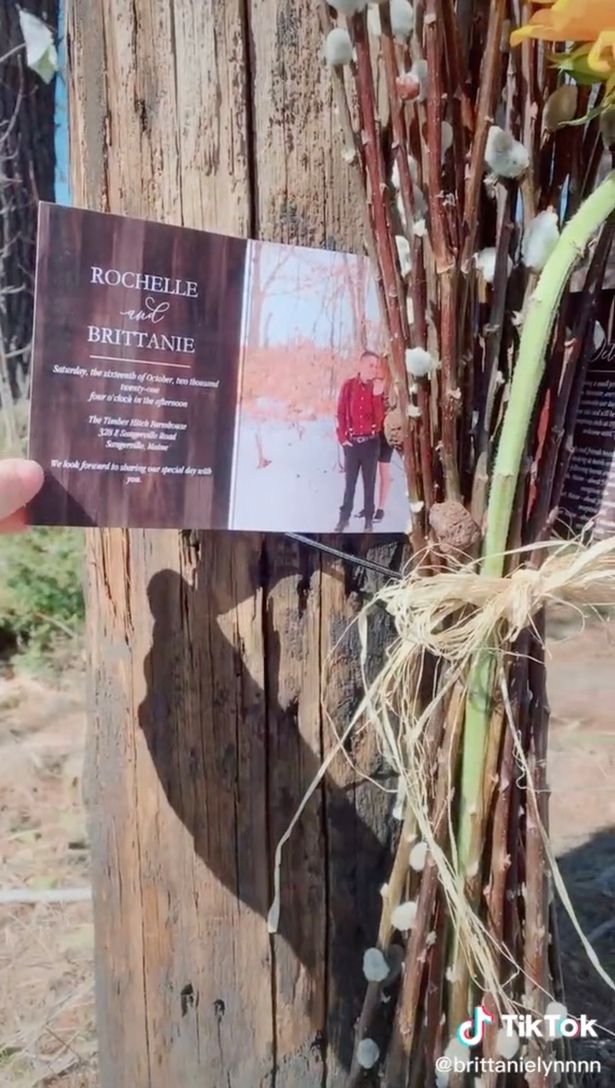 Hager's fiance, Brittanie Lynn placed a their weeding invitation at the crash site. | Photo: Tiktok/Brittanielynn
Hager had a large following on TikTok with more than 100 000 followers and one million likes on the social media platform. She made videos with her fiance, Brittanie Lynn Ritchie.
Her fiance has posted her heartbreaking reactions to Hager's death. Ritchie had actually been on the phone with Hager at the time of the crash, and she heard the noise of the crash and then nothing.
Hager's death comes after the death of another TikTok star. Dazharia Shaffer... passed away in February.
Ritchie has posted a few videos about her beloved fiance's death. In one, she visited the crash site and placed a touching tribute for Hager, which included their wedding invitation.
In another video, Ritchie thanked their fans for keeping her memory alive and said they loved their TikTok family. In the same video, she described Hager's last moments:
"She was driving. And we were having a wind storm. And a tree fell on her car. She wasn't in pain. She died instantly."
She also shared a tribute video of a montage of different video clips from the couple's TikTok videos. Ritchie went on Hager's TikTok account and posted videos she had in her drafts.
Fans of the couple commented messages of condolences for Ritchie and her young son. Many sent their thoughts and prayers to the grieving woman and their friends and family.
Hager's death comes after the death of another TikTok star. Dazharia Shaffer, known by her followers as Dee, passed away in February from suicide. Her father posted a video about her death on the platform.
He said he wished Shaffer had spoken to him about her struggles so they could have worked through it together. She was well-known for her dancing videos and videos where she discussed her life.
Please fill in your e-mail so we can share with you our top stories!