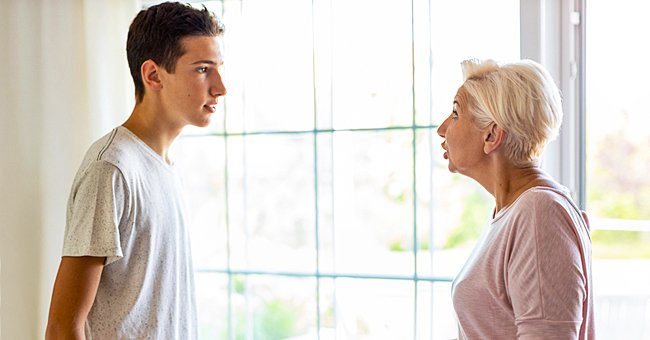 Shutterstock.com
Story of the Day: Teen Gets Mad at Mom for Giving Her Brother Preferential Treatment

A young teenager got mad at her mom for giving her older brother preferential treatment as he is about to move for college.
Ami, a young teenager, noticed that her parents treated her brother Chad like he was their only child because he was a football player with good potential.
Ami's parents have also tried to make decisions to help Chad better his football career. They even moved a couple of times so he could join a good high school with strong football teams.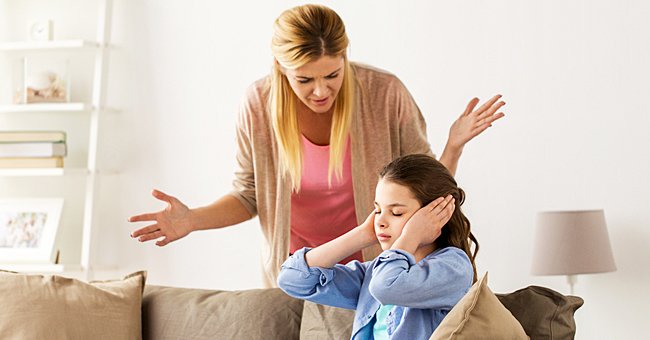 Two woman are arguing. One has her hands over her ears, while the other shouts. | Photo: Shutterstock
They seem to also value his games over her soccer games. They would miss her games if it clashed with his; even when her team went to state, her parents still went to his local football game.
Ami did not resent her brother for it because he was an incredible player, and she was happy to see her parents make sacrifices to help him improve his skill and be a better and stronger player.
Ami loved watching his games and felt like a proud sister whenever he played. However, she was starting to get very annoyed with her parents and their obsessiveness surrounding his football career.
Luckily he had just graduated from high school and was going to move to another state on a scholarship, so Ami hoped her parents would start paying more attention to things she was interested in.
However, one day Ami noticed her mom was looking at houses in the same state at her brother's college. She asked her mom why she was looking at new houses.
Her mom told Ami that the family would move to Chad's college state so that he could still be close to them and they would be able to watch his games and still support him.
Ami was so angry. She told her mom that that was unfair as she was only 14 years old and was still in high school and enjoyed her soccer team and friends, and did not want to move.
Ami's mom told her not to be selfish that she could continue her soccer in the new state, go to a new high school and make new friends. She told Ami to think about her brother Chad and this new chapter of his life.
Ami left her house and went to stay with a friend. Her brother, who always had to fix their relationship, texted her to come home and talk to their parents, but she did not want to.
Do Ami's parents forget about her? Should Ami she move peacefully with her parents? Family situations can be so difficult, especially when it involves sibling relationships.
Please fill in your e-mail so we can share with you our top stories!