Venus Williams Looks Cool Makeup-Free with Blue Braids during Workout in Her Garage Gym at Home
Tennis champion Venus Williams shared Instagram pictures of herself looking cool in blue braids as she let off some steam at her garage gym. She retained her striking beauty despite having no makeup on.
Venus Williams took to Instagram to show off her adorable looks during an exerting workout session in her garage gym. The 40-year-old shared two pictures, each showing her dressed in a white pullover and red pants.
On the other hand, her blue braids were seen cascading down her shoulders. In the first shot, the athlete could be seen sitting on a workout gadget, with one arm on her hip, as she used the second arm to lift a dumbbell.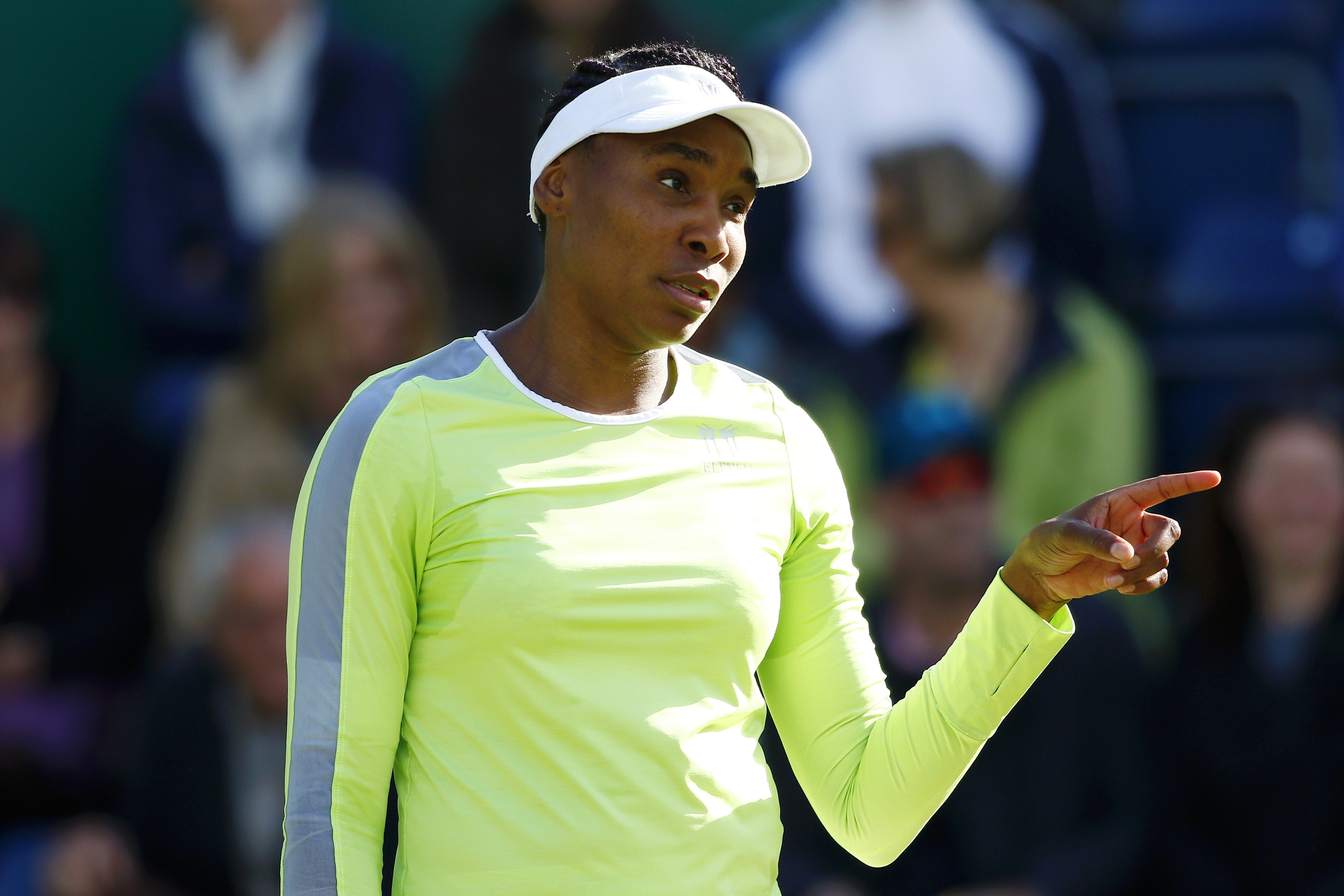 The second photo showed the tennis legend posing with both arms on her head, sweeping her braids backward. She appeared exhausted from the workout session, with streaks of sweat dripping down her make-up-free face. Captioning the photo, Williams wrote:
"I set up a gym in my garage since COVID started, which is great bc I love weights and pumping iron..."
The icon who owns the athleisure line, EleVen, went on to disclose how hot it was in Florida, adding that the sweaty drip was real, a fair price for the expected gains.
Fans commended the entrepreneur and founder of V*Star Interiors for her dedication to her workout regimen. Others noted how cool she looked even in her sweaty state, despite having no makeup on.
Venus and her younger sister, Serena Williams, have been at the receiving end of this inequality in more ways than one
When she's not working out or setting up businesses, the star spends her time advocating for equal pay for both genders in sports and other professional realms.
Recently, she penned an emotional letter about gender equality on Vogue, detailing her ordeals as a female athlete, including her first face-off with the throes of inequality. She added:
"The lack of equality and equal opportunities in tennis is a symptom of the obstacles women face around the world."
Venus and her younger sister, Serena Williams, have been at the receiving end of this inequality in more ways than one, despite being two of the most renowned tennis greats in the world.
Back in 2018, the Florida native discussed how she dedicated the greater part of her life to her career to set a new standard for women in tennis. Years of working so hard left her craving the opportunity to stay still and actually have a life.
However, that seemed almost impossible, as in addition to running her businesses, the icon's workout routine, to stay flexible, contributed to the daily exhaustion, something else she shared with her sister.
Notwithstanding the obstacles on their path, the Williams sisters' escapades in the world of tennis have undoubtedly restructured the landscape of the game forever.