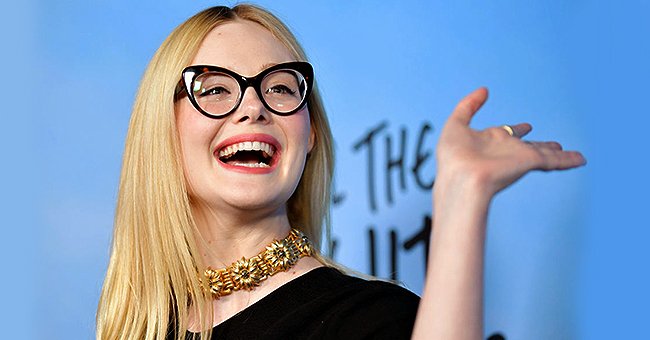 Getty Images
Elle Fanning, 23, Poses on Her Bed in Flirty off-Shoulder Dress in a Photo Shoot for W Magazine
23-year-old actress Elle Fanning got flirty for a new photoshoot with W Magazine's April issue. The movie star looked incredibly gorgeous as she posed on a bed.
"Beguiled" star Elle Fanning is one of the notable Hollywood women appearing in W magazine's April issue, and for this, she opted to give fans a glimpse of her flirty side.
In a recent Instagram post by W Magazine, Fanning donned a tightfitting dress with floral embroidery on the off-shoulder style. Her long blonde locks were let loose over her shoulders.
Fanning was captured kneeling on a bed with white covers. A beautiful pink curtain appeared in the background, giving a glimpse of a beautiful view. The actress stared straight into the camera as she posed for the first picture.
Fanning donned a flirty one-shoulder dress with a sparkly bow design at the back in the second snapshot. With her back turned to the camera, the 23-year-old showed off her toned physique.
The lovely images were accompanied by a caption explaining Fanning's loving relationship with famous movie director Sofia Coppola. The duo previously worked together on the popular 2017 movie "Beguiled."
Inside the magazine, Fanning likened working with Coppola to going to college and recalled how she would often hang out with her co-stars and how they would often stay up at night talking about hot topics.
The 23-year-old made her acting debut in 2001 when she was only 18 months.
For Fanning's recent appearance in W magazine, Coppola directed the entire shoot. She collaborated with photographer Zoë Ghertner and fashion stylist Allia Alliata di Montereale and hairstylist Erin Ayanian Monroe.
In addition to the beautiful Fanning, Coppola and the rest of the team also worked with actresses Kirsten Dunst and Rashida Jones. Together, they created pure magic for the 1980s themed glamourous shoot.
Fanning first worked with Coppola at age 11, alongside onscreen father Stephen Dorff on her 2010 drama "Somewhere," during which she got her first bra training from the legendary filmmaker.
Fanning made her acting debut in 2001 when she was only 18 months. She starred in "I am Sam" alongside Hollywood actors like Jessie Nelson, Michelle Pfeiffer, and her older sister Dakota.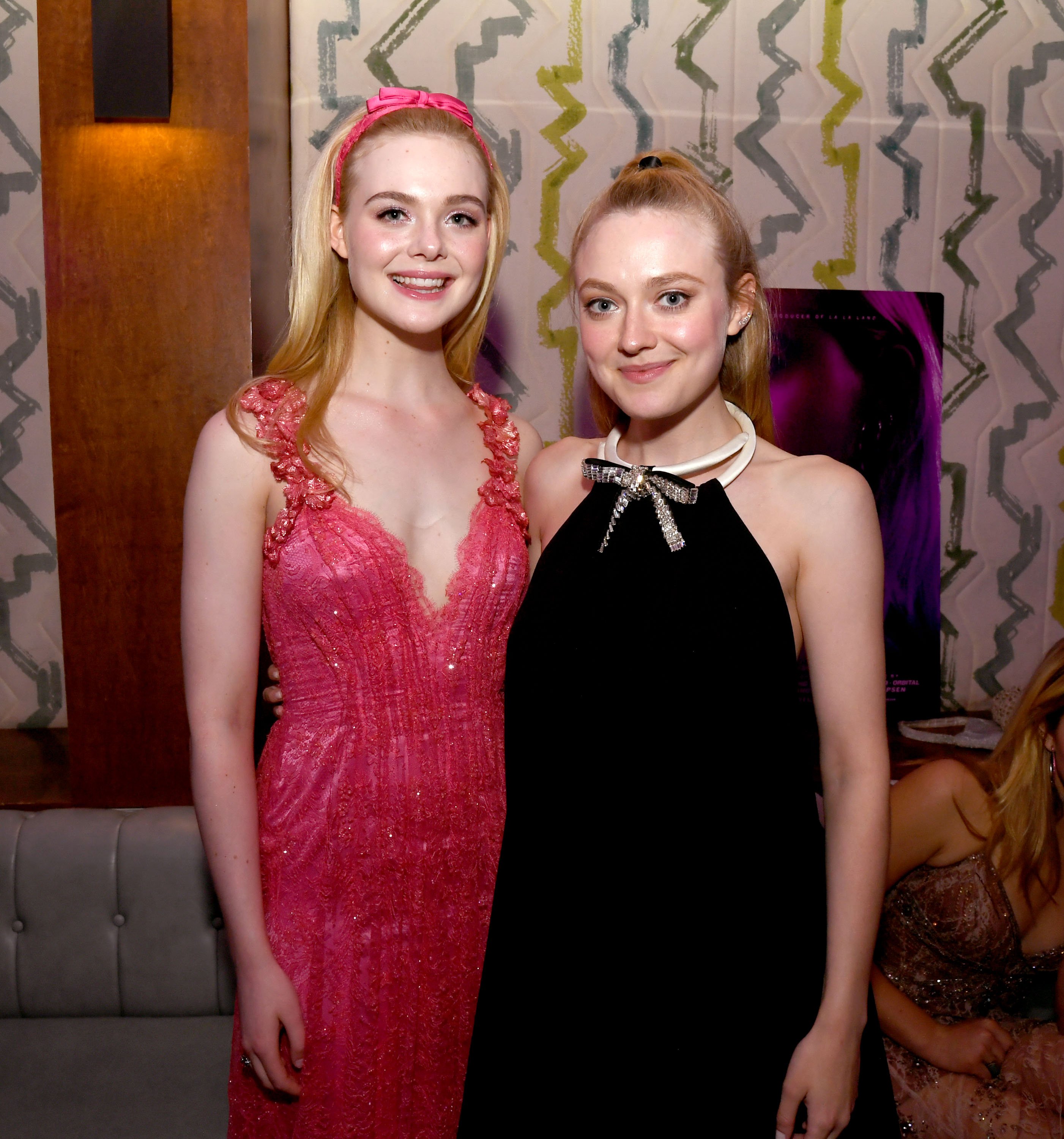 Elle Fanning and Dakota Fanning pose at the after party for a special screening of Bleeker Street's "Teen Spirit" at the Highlight Room on April 02, 2019 in Hollywood, California | Photo: Getty Images
Since her debut, she has appeared in many more movies including the popular Disney film "Maleficent." The actress also lent her voice as Felicie Milliner in the 2016 musical, "Ballerina."
While Fanning is only in her early twenties, the actress is already making waves in Hollywood. In years to come, fans can definitely expect to see more of her remarkable acting skills and beauty!
Please fill in your e-mail so we can share with you our top stories!